Sports Betting Tips: Using Apps and Technology to Improve Wagering Results
by George Monroy - 9/4/2014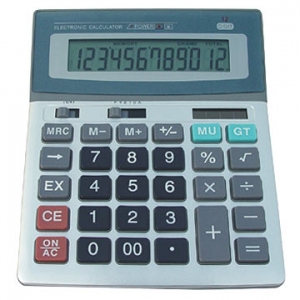 Sports betting has come a long way from the days where a player would actually have to walk into a casino or talk to a bookie on a street corner to make a bet. Much of the glamour and dangerous element to the hobby has gone away thanks to technology and the rise of the Internet. Now we have databases full of information, sites that track trends and statistics, and updates that come straight to our mobile phones.
Betting in 2014 can be surprisingly efficient and simple-if you let it be. The younger generation of sports bettors incorporates technology into every bet they make, and they are more informed and updated than the average bettor who does not. Imagine a situation where you are walking into a movie, get an update on your phone about the Los Angeles Dodgers, then bet on them without missing a beat-that is the brave new world that modern sports bettors live in.
Free $60 in Member Sports Picks No Obligation Click Here
Tip No.1: Use a tracking app
As sports bettors, we've all promised ourselves that we would take our gambling more seriously. That we would start tracking our picks, wins and loses and overall profit in an efficient manner. However, season after season we ignore our own advice and continue to bet on a whim and keep a rough mental tab of how we are doing for the month, season or year.
The main reason we do not track our bets is because creating an excel spreadsheet is too difficult, and constantly having to wait until we get home to log in our wagers on a laptop is too time consuming. Well, in 2014 there is no reason not to track your wagers in a detailed manner because "there's an app for that".
There are multiple bet-tracking applications for every type of phone that will give you a detailed analysis of the types of bets you like to make, the teams that both win and lose you the most money along with a variety of other eye-opening statistics. One of the best bet trackers is the "BudBet-Sports Bet Tracker" app that could very well be a revelation for your sports betting.
Tip No. 2: Bet from your phone
If you have a smart phone with any kind of data plan then you should be able to make wagers from your phone. Most online betting sites have mobile versions of their software that allow bettors to make wagers on the go. Sure, you might be thinking "why would I ever need to make a bet from my phone?". Isn't that something only a degenerate would do?
Sporting betting can be similar to the stock market in many areas, particularly in the sense that when you see a great line or profitable situation you have to pounce on it before it disappears. One of the newest trends in the sports betting world is commercial or in-game betting, which allows gamblers to get update lines on televised games every time they go into a commercial. Most people think those lines might be for the action junkie, but in reality commercial betting provides an excellent opportunity for new and profitable lines where they would not have existed before.
Tip No. 3 : Use statistic and trends websites
All bettors have their own handicapping style and process, but the biggest key to deciding on which bets to make is doing research. Some bettors may just look at scores and records on ESPN, while others can be more detailed in their process. However, the best way to handicap a game is to take advantage of the nearly-limitless information that is on the Internet nowadays.
Sites like Doc's Sports keep a database of lines from various sportsbooks, sites like Covers.com keep detailed records of ATS stats for nearly every team in nearly every sport. Teamrankings.com is another great site that breaks down ATS records into an extensive list of categories that includes home, road, favorites underdogs, home favorites, road underdogs and much more.
Conclusion : this article is not meant to provide an exhaustive list of ways to use technology during your gambling, but what it is meant to do is to get bettors to begin thinking about the topic. Downloading betting apps, tracking lines from your phone, and scouring sites with ATS data bases could all be great ways into improve your betting.
Doc's Sports has a great offer for new clients. You can get $60 worth of picks from any Advisory Board handicapper for any sport he handicaps. All with no obligation and no credit card needed. Claim your free picks today .
Read more articles by George Monroy