Tips for Betting the 2014 Football Season for Wagering Newbies or Novices
by George Monroy - 8/19/2014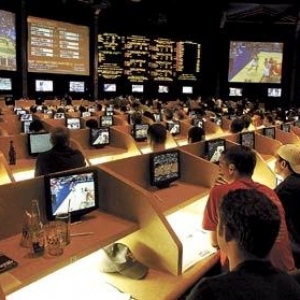 Every year bettors around the world enter the football season with more resolutions than a smoker on New Year's Eve. This season we are going to be more disciplined, bet smarter, research lines and actually take a profit from wagering on football. However, many times those resolutions get thrown aside after a week or two and bettors fall into their old routines and habits.
Sure, a gambler can wait until the end of the week, glance at a few lines and pick winners from time to time. However, that strategy would be nothing more than a shot in the dark and not the most efficient way to guarantee a profit at the end of the season. Since this year is going to be different, let's go over a few tips for wagering on the 2014 football season.
Understanding Key Numbers
Key numbers can be a bettor's best friend and a great way to gauge what side of a line has the most value. For those that are not familiar with the concept, NFL key numbers are the most common margins of victory during games, which happen to be three and seven. A field goal and a touchdown are the primary ways to score during a football game, and it only makes sense that those two numbers be the most common margins at the end of games.
Understanding the importance of those numbers and how to use them can be a great way for bettors to jump on quality lines. A spread of +7.5 can be a powerful situation to take the points on an underdog, where a -6.5 line could be spot where the favorite has the most value. Victories of three and seven points happen a whopping 23 percent of the time, or nearly one in every four games.
Tip No. 1 : Think about key numbers when placing a wager.
Shopping for the Right Lines
Anyone who has ever placed a bet has probably been on the wrong side of a half-point loss-it can be one of the worst beats in all of sports betting. Taking a favorite at 7.5 points and having them win by seven can be a deflating experience, but it's something that most bettors glance off and do not necessarily learn from. Most gamblers might leave that situation thinking they made the right bet but that they were just a half point off.
However, the expert bettor losing in that situation would kick himself for not getting the line at 6.5 points earlier in the week or at a different sportsbook. The biggest surprise that beginning bettors will learn is that not all lines are the same. One sportsbook may open a spread with a half-point difference and then move that line throughout the week, and by Sunday morning one person could have the same favorite at six points while another person has them at seven.
Tip No. 2 : Look for the right spread; it can be the difference between winning and losing.
Picking the Right Bet :
One of the biggest keys to successfully wagering on football, or any sports for that matter, is being able to use every betting technique at your disposal. Wagering on a straight spread may be the simplest bet to make, but there will be times when taking a moneyline or a total could be the best betting option on the board. As a bettor, you need to be ready to make and understand any wager at any time.
A single football game can have multiple ways (into the teens, included props) to bet on it. Moneylines can be a great way to wager on a favorite without having to deal with a spread or taking a six-point, two-team basic strategy teaser can be another spot to take a profit that the average bettor might not know about. A basic strategy teaser is a positive expected value bet that uses NFL key numbers to move certain favorites and underdogs past three and seven in order to provide bettors with an excellent spot to make a profit.
Tip No. 3 : Learn how to use every type of bet on the board; it will open up your bankroll to a world of opportunity.
Want free sports betting picks? Doc's Sports has you covered - get $60 worth of picks free from any of Doc's Sports expert handicappers. Click here for free picks (new clients only).
Read more articles by George Monroy