Best Sports Betting Systems: Doc's Sports Exclusives Earn Big Wagering Profits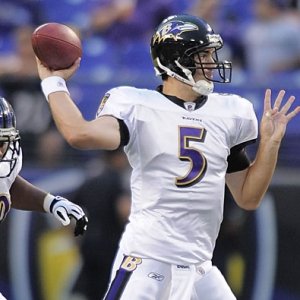 Doc's Sports has assembled one of the best and most diverse group of handicapping experts in the sports selection industry today with a little bit of something for everyone. For any sports bettors out there that are interested in wagering on the top betting systems for sports, Doc's has you covered with a trio of winners that continue to post huge returns on investment for very loyal customer bases.
Another big plus when it comes to instituting a proper money management strategy for your wagers is that all of these betting systems employ the use of Doc's Unit Betting System with each of their selections, so you will always know exactly how much to wager on their picks.
Free $60 in Member Sports Picks No Obligation Click Here
11th Hour Sports
This is a computer-driven system that makes its money by releasing a high volume of picks each day, every week of the year. This patented system software relies heavily on crunching the numbers of every statistic possible. While you might get overwhelmed with a high volume of betting opportunities it tends to produce, you will also be overwhelmed with its high winning percentage for every major sport.
Consistency is the name of the game when it comes to a winning sports betting system, and the proof is in the results over the past several years. The key to maximizing your return on investment is having the patience to weather all the ups and downs while avoiding the temptation of trying to pick and choose your spots.
As the name of this system implies, 11th Hour Sports will try and gather the latest data available before generating its picks so they will tend to arrive via text a few times a day as close as possible to starting time of the games. Sometimes there may be several plays in each release that day, or there may just one release with a couple of plays.This system has had its share of losing days and this has resulted in a few losing weeks and even months, but the 11th Hour has never had a losing year.
Chip at 11th Hour Sports is proud to report that the MLB season wrapped things up with an incredible return of $149,853 for $100 players.All sports are up $50,109 for the last 50 days, and if you go out to 150 days that return goes to $130,781. The last five days alone in the NFL are up plus $9,090, and when it comes to college football the system is up $4,772 on the year. Even though the NBA season is just a week old, the early return has been a solid plus $3,430 for $100 bettors.


Text the word "PICKS" to 29022 to get a free trial of 11th Hour Sports today.
Wiseguy War Room
This system also relies heavily on statistics that are combined to analyze matchups from every conceivable angle. All of this raw data is then used to generate the most logical pick for the outcome of the games. The mastermind behind this system for over four years is professional sports bettor Waz, who has the knack for turning these sophisticated computer-generated models into a winning betting system.
The Wiseguy War Room continues to produce winners on the ice when it comes to betting on the NHL with a 4-2 mark last week to add to its winning hockey season. They notched a profitable season last year, and this year is shaping up to be even better. College basketball starts up next week, and over the past four years this has easily been the most profitable sport in the War Room. The total return to $100 bettors last season was $8,200, and the goal heading into season is to eclipse the $10,000 profit mark.
Waz's betting tip of the week points out one of the most underrated aspects of handicapping; taking a close look at strength of schedule, especially in college sports.
It's obviously easy for a team to pad its record and the stats when playing a ton of lightweights early on. It is prevalent in college hoops, where coaches like to get their players comfortable against a few cupcakes before challenging their team. Be sure to keep track of how teams perform against different levels of competition rather than just looking at their overall seasonal numbers.
The Wiseguy War Room releases picks for games across all sports that he personally bets each and every day. Many of picks are released the night before the games to ensure a wide selection of betting options for his clients. All of the daily picks released will be sent to WWR members via text message.
Most of the year you can expect to receive 2-4 selections a day, but when college basketball starts things up next week look for that number to double in the War Room. As mentioned, college basketball is WWR's top sport, and last season they connected on over 55% of 400+ selections.
WWR invites you to text "WISE" to 29022 for a free trial at absolutely no cost. Inside the War Room you will have access to selections for each and every sport at one low price.
Western Viper
Serious sports bettors realize that each one of their wagers is an effort to generate a high return on investment. This betting system views things the exact same way, and it is designed to deliver the sharpest moves from the sharpest betting syndicates in the game. Given its high rate of return, your only concern will be trying to find a bookie that is still willing to take your action.
Basketball season is back, and so is Western Viper. The world's leading syndicate group in pro and college hoops continues to crush the books. After last season's record-breaking results of a 62 percent return in college basketball for +214.65 units, and a 59 percent return in the NBA for +290.80 units, Western Viper is geared up for another strong run this time around. So far this season, Viper has put together a phenomenal 65 percent return with a 22-12 start in their NBA selections for an incredible +$4,160 profit for $100 bettors. In just the last four days alone, Western Viper is on a complete bookie crushing run; going 19-5 for a profit of +$4,840.
If that's not enough, Western Viper holds an almost perfect 11-1 record with their Maximum 8-Unit and signature Double Maximum 16-Unit wagers. Look for a couple of these plays to be released for this Saturday's UFC Fight Night 77 event. Simply put, these big-unit plays rarely lose as you can see by their 92 percent winning percentage in 2015.
All of the results for this betting system are well documented and fully transparent, so you always know exactly what you are getting for your investment. Once the sharp information comes his way, the Western Viper is ready to put it to work to put even more money in your pocket.
Selections from the Western Viper are released via text on a daily basis, and the actual volume of selections will vary based on the amount of sharp information that comes their way,
Text the word "VIPER" to 29022 to get a free trial of Western Viper today.
Read more articles by Dave Schwab