NCAA Basketball Betting 3-Point Play: Three Interesting Opening Lines Tuesday
by Alan Matthews - 3/16/2015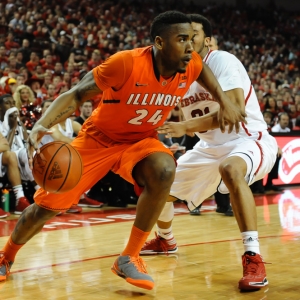 What a better way to celebrate St. Patrick's Day than with the start of the NCAA Tournament? The First Four kicks off in Dayton on Tuesday, and the First Four might look a bit different after this season. According to reports, NCAA officials may revisit the principle of locking in the last four at-large teams into the First Four after a possible UConn win Sunday would have sent the Huskies into the general at-large field despite being the last team on the bracket. Dayton would have dropped from the field if UConn had won. Instead the Flyers get a home game in the First Four on Wednesday. Here's a look at the two First Four games Tuesday as well as an NIT matchup.
Hampton vs. Manhattan (-8.5)
This First Four opener is at 6:40 p.m. ET on truTV. The winner of this No. 16 vs. No. 16 matchup gets the misfortune of facing No. 1 overall seed and unbeaten Kentucky in the "second round" of the Big Dance in Louisville. Yeah, I'm not calling the Round of 64 the second round any longer.
Hampton (16-17) is the only team with a losing record in the NCAA Tournament. It was the No. 6 seed in the MEAC Tournament but won four games, knocking off Delaware State 82-61 on Saturday in the final. Junior guard Deron Powers was named MEAC Tournament Most Outstanding Player after averaging 16.3 points per contest. You might remember Hampton from 2001 when it became the rare No. 15 seed to knock off a No. 2, upsetting Iowa State. The Pirates are the ninth team since 2000 to reach the Big Dance with a losing record, and it's the fourth straight season it has happened. Hampton was last in the NCAA Tournament in 2011 and was crushed by Duke. Manhattan (19-13) beat top-seeded Iona for the MAAC Tournament title, the Jaspers' second straight tournament title. You also might remember that Coach Steve Masiello was hired at South Florida after last season, but that was voided when it was revealed that Masiello never graduated from the University of Kentucky as he indicated on his resume. Manhattan's best player is senior Emmy Andujar. He leads the team in scoring, rebounding and assists, averaging 16.5 points, 7.6 rebounds and 3.5 assists per contest. Last year in the Big Dance, Manhattan gave Louisville a tough game in the first round.
Key trends: Hampton is 8-0 ATS in its past eight games. It is 12-5 ATS in its past 17 nonconference matchups. Manhattan is 6-0 ATS in its past six after a win.
Why take the underdog: I think Manhattan wins, but Hampton will keep it close.
Illinois at Alabama (-2.5)
This NIT matchup tips at 9 p.m. on ESPN. Even though Alabama is the No. 6 seed and Illinois a No. 3, the Crimson Tide will host the game because the Illini's gym is being renovated. I'm very curious to see what kind of effort the Alabama players give in the wake of head coach Anthony Grant being fired Sunday. Grant, 48, was with the Tide for six seasons, winning at least 20 games three times and making an NCAA Tournament appearance in 2012. He also led Alabama to three NIT appearances (reaching the championship game in 2011), including this season. Good luck getting a big-name coach to take that job at a football school. The Tide looked like an NCAA Tournament team off to a 12-3 start but finished 18-14 overall and 8-10 in the SEC. They closed the season with a 69-61 loss to Florida in the SEC Tournament.
Not a single team from the state of Illinois has made the Big Dance this year. The Illini (19-13, 9-9) have missed the NCAA Tournament for the second straight year so the pressure will really be on Coach John Groce next season. Illinois was in the field by most accounts before losing its final two games, at Purdue to close the regular season and then a really puzzling 73-55 loss to Michigan in Chicago in the Big Ten Tournament. Illinois was just 1-for-13 from long range.
These teams haven't played since the 1996 NIT. The winner faces the Miami/NC Central victor in the next round.
Key trends: Illinois is 1-5 ATS in its past six nonconference games. The Illini have covered just one of their past 11 on Tuesday. The Tide are 6-1 ATS in their past seven after a loss. Alabama is 1-5 ATS in its past six against teams with a losing record.
Why take the underdog: I think the Tide players will be deflated after losing their coach.
BYU vs. Ole Miss (+3.5)
This First Four matchup between No. 11 seeds tips at around 9:10 p.m. on truTV. The winner faces No. 6 Xavier in Jacksonville.
I'm glad that BYU (25-9) got in as it's a fun team to watch, ranking second nationally in scoring at 83.6 points per game. Tyler Haws leads the nation in scoring at 21.9 points per game and Kyle Collinsworth leads college basketball in triple-doubles. I could see the Cougars reaching the regional final. They essentially got in with their 73-70 win at Gonzaga on Feb. 28, ending the Zags' school-record 22-game winning streak and 41 straight at home. The Zags got revenge in the West Coast Conference Tournament title game, 91-75. It's the second straight NCAA bid for BYU. Last season, BYU lost to Oregon in its first game, 87-68. This is BYU's second trip to Dayton. In 2012, the Cougars defeated Iona 78-72 as a No. 14 seed. BYU trailed by 25 before rallying, the biggest comeback in NCAA Tournament history. Mississippi (20-12) is in the Big Dance for the first time since 2013. I question the Rebels' selection over a team like Colorado State or Temple as Ole Miss closed the season with losses to Vanderbilt and then South Carolina in the Rebels' NCAA Tournament opener. It's Ole Miss' first at-large bid since 2002. Junior guard Stefan Moody was named All-SEC first team after leading the SEC in scoring in conference games at 18.6 ppg. Moody also leads the league in steals.
Key trends: Ole Miss is 6-2 ATS in its past eight after a loss. The Rebels are 1-6 ATS in their past seven vs. teams with a winning record. BYU is 5-1 ATS in its past six against teams with a winning record.
Why take the favorite: I think BYU is pretty darn good.
Doc's Sports could not be more excited that March Madness is here. This is the absolute BEST time to make a betting profit. We want to offer new clients a chance to try out our service for free. Click here to get $60 worth of free college basketball picks that can go towards to free days of service for member's picks .
Read more articles by Alan Matthews