NCAA Tournament Handicapping: Unranked Teams to Watch
by Trevor Whenham - 3/5/2015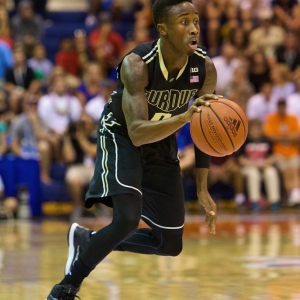 The betting public generally pays the most attention - too much attention - to the ranked, high-profile teams that head into the NCAA Tournament with big records and bigger reputations. If we have learned anything over the years, though, it's that a team doesn't necessarily have to be ranked to do some damage when the tournament rolls around. It's hard to really get a sense of which unranked teams are best positioned to do damage until the field is set and the bracket is released, but here are five teams that stand out as intriguing squads at this point:
N.C. State: Since Valentine's Day this team has wins at both Louisville and North Carolina. That is a couple of wildly-impressive victories. Add in a win over Duke and there is no doubt that this team has the ability to slay giants. The biggest problem for this team, though, is that they don't seem to be able to get up for just a regular game. Two outings back, for example, they were absolutely crushed at a truly lousy Boston College team - just four days after beating the Tar Heels. They are in the tournament right now, but their seat isn't completely comfortable even with the three big wins - they are just 18-12 and 9-8 in the conference. The biggest asset the team has heading into the postseason is that their two best players are a senior and a junior, so maturity and experience aren't concerns.
Iowa: I am very frustrated by this team. I really like them. They are coached well, they are very fast, they are big, and in senior Aaron White they have a true gem of a player. They just can't seem to play with any consistency, though. They lost five of seven starting on Jan. 20 but have rebounded and won five in a row since. If they can find their stride and play like they are capable of then they could easily make the second weekend of the tournament. If their evil twin shows up, though, they will be heading home before the first weekend.
Purdue: The Hawkeyes aren't the only team in the Big Ten that stands out as a potential giant-killer. The Boilermakers would be in better shape if they hadn't lost their last two at Ohio State and Michigan State, but they still sit at 11-6 in the conference. They don't have a true signature win but have obviously been solid in conference play. Part of their appeal here is emotional for me - they were once such a great program, but have struggled recently, so it's good to see them roaring again. What's most impressive when I have watched these guys play is that they have two 7-footers in the frontcourt who are very capable of making their impact felt. That's a nice asset to have heading into the tournament - especially if they get lucky and face off against an undersized squad early in the tournament. I'd like to see this team have a strong Big Ten Tournament to feel better about their chances, but either way I like their capabilities.
Central Michigan: The Chippewas are currently a bubble team, but I really, really hope that they get in. This is a great team to watch. Junior point guard Chris Fowler is an absolutely ridiculous passer - one of those guys who makes plays that seem impossible. He's at the helm of an offense that takes 3-point shots on more than half of their possessions. When a team knows how to shoot and they get hot at the right time they can be absolutely deadly in the NCAA Tournament, so this team could be a nightmare of a matchup. The MAC hasn't gotten enough attention this year - the competition has been very intense. That should have them well-seasoned for this challenge.
Stephen F. Austin: This is a team that got a little bit of buzz last year, and they are a better team now than they have been. I really like this team and think they have real staying power - the next generation of mid-major power teams. They are very efficient offensively, they are masters on the offensive glass, and they are relentless in their attempts to force turnovers. They started the season an ugly 1-3 and since have gone 24-1. In Jacob Parker and Thomas Walkup they have a nice one-two offensive punch to lead the way, and those guys have nice depth behind them. Keep your eye on this team. They are well-positioned to win the Southland Conference but could potentially even be taken as an at-large pick if they don't. If they make it there is a good chance they could be a No. 12 seed - and we know what 12 seeds can do in this tournament.
Doc's Sports Advisory Board has set some lofty standards worldwide for college basketball handicapping. They normally do their best work during March Madness. Click here for $60 worth of free college basketball picks. No credit card needed, and you will never deal with a salesman.
Read more articles by Trevor Whenham
---
Most Recent March Madness Betting