Sports Betting 101: Tips for Being Organized With Your Wagering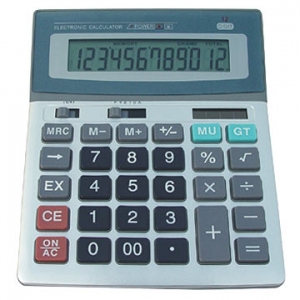 Success in most areas of life requires discipline, and sports betting is no exception. Making the leap from a casual bettor and someone who probably loses at the end of the year, to a successful, profitable and expert sports bettor requires discipline and organization. Picking winners isn't the hard part. It's protecting your wins, minimizing your losses, knowing how much to bet and when to bet it. The key is to have a plan and stick to it. Let's go over a few tips for being organized with your betting.
Schedule Handicapping Time : Most bettors who follow sports on a regular basis have the tools and knowledge to handicap a game reasonably well. The problem is that many bettors will not set aside the time to handicap and will instead check out lines an hour before the game. And while that strategy can work at times, it's not the smartest way to make a profit at the end of the season. A football bettor, for example, should schedule time to handicap the next week's lines on a Monday or Friday (depending if they want to be first or last to the spread) and stick to it every week. Just like with anything else in life, taking the time to study and improve at your craft will pay off in the long run.
Use Apps or Spread Sheets : Knowledge is power-and in sports betting that power equals money. Keeping organized data on wins, losses and overall bets is essential for the profitable bettor. Do you think a successful business owner has a vague idea of how much money they made last quarter? Or thinks they might have made a profit? A successful businessman would be able to rattle those numbers off the top of his head. Find a good app (there are plenty of them nowadays) that keeps track and organizes your bets, profits and losses throughout the season, or even create a spread sheet of your own. The point is to know what you bet, why you bet and how much money you made.
Implement a Betting Plan : writing out a betting plan is similar to an entrepreneur writing out a business plan. The document can be something you reference during a downswing or after an emotional loss. The idea is to decide on a few betting rules and make yourself follow them. The plan should include each sport you want to bet on, a base number for each wager, the amount you are willing to lose, and the process in which you will bet. If you are wagering on football, set bankroll rules, like wagering only 5 percent of your bankroll or never losing more than 15 percent of it in a single day. Betting can be emotional, so be sure to have a set of rules to reference.
Create Profitable Habits : This is another tip that is lifted straight from life. If you create profitable habits, success will surely follow. The same way you watch what you eat, or always go to the gym or show up to work early, is the same mindset that you should approach betting. Creating a handicapping process will stop you from making emotional or dangerous bets the day of a game or right after a loss. Staying disciplined will be difficult at first, but after a while you will have plugged up all the holes in your gambling ship.
Get free picks from any Doc's Sports handicapper - there is no obligation for this offer and no credit card required. Just sign up for an account, and you can use the $60 in free picks for any Doc's Sports Advisory Board handicapper and any sport. Click here to get started now.
Read more articles by George Monroy