2015 Tampa Bay Derby Picks with Odds and Expert Betting Predictions
by Trevor Whenham - 3/5/2015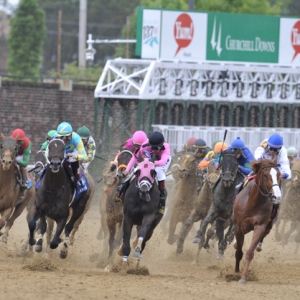 Trainers and owners are finally starting to realize what should have been evident for a long time — training and racing in Florida in early March is much nicer than doing so in most other places at that time of year. The Tampa Bay Derby has been around for a long time, but it's only within the last decade that it has begun to raise its profile. Street Sense won both this race and the Kentucky Derby in 2007, and Super Saver was third in this race in 2010 before winning in Kentucky. This year, the field has set up to be one of the more impressive prep races of this early stage of the Triple Crown trail. There are two potential elite contenders, two more horses looking to assert themselves, and some intriguing long shots.
Here's how the field sets up (or at least the highlights of the field):
Carpe Diem (8/5): This is by far the best of the many horses Todd Pletcher has on the Triple Crown trail this year. There is a good chance that he will win this race — as the odds suggest. What I am far more interested in looking for, though, is a sign that he can handle a longer distance than this. He is bred for the length of this race, but the stamina he needs to run further — like in the Kentucky Derby — isn't immediately obvious in his pedigree. If he can come out of this one running easy and fast at the end, and looking like there is plenty left in the tank, then I may find it easier to believe in him on the longer term than I do now. It could also be that I'm just bitter about this horse after the Breeders' Cup Juvenile. He was the favorite and figured heavily on top of my exotic bets in that race. He had an odd start, though, and raced way wide for long enough that he essentially eliminated himself from contention. That allowed long shot Texas Red to run away with the race. This horse finished strong then, though. This is his first time out since then, so it will be interesting to see how he has matured since that race.
Ocean Knight (2/1): This horse was initially aimed for the Gotham at Aqueduct this weekend but was redirected here. It makes sense because of the weather but is surprising for one big reason: Stonestreet Stables owns this horse and also owns Carpe Diem in partnership with WinStar Farms. It's not often you see an owner put two elite horses against each other this early in the process. The move is a clear sign that Stonestreet is confident in both horses and doesn't fear that they will hurt each other's chances of getting the Derby points they need to make the big race. I love seeing it, and I like the chances of this son of Curlin to make his mark and come out on top. This horse is being touted as undefeated, and while that is true it doesn't mean much — he has raced only twice. He broke his maiden in December at Aqueduct and then overcame a rough start to win the Sam F. Davis here at Tampa Bay Downs in January against several horses he will face again here. His training has been notably different heading into this race -- less speed focused — and I look forward to seeing what impact it has. I also look forward to cashing my winning tickets after betting on him.
Divining Rod (6/1): Here's an intriguing horse. Last time out he was second in the Sam F. Davis to Ocean Knight. He led much of the way, fought up front to secure his position, and then gave it all he had and really made Ocean Knight fight to beat him. It was a very solid race. He's well behind the top two, but if the price climbs above this morning line price he'd be hard to ignore in the exotics.
Raphael Esparza will be handicapping not one, not two, but three stakes races this weekend. Saturday's stake races start off at Aqueduct (Gotham Stakes) then over at Tampa Bay Downs is the Tampa Bay Derby and then we close the day of races with San Felipe Stakes at Santa Anita. Esparza is one of the best horse racing handicappers in the nation, and he is expecting a big payday this Saturday and throughout the Road to the Kentucky Derby. Get his weekend picks for both races for just $30 here, or new clients can take advantage of Doc's no-hassle $60 free picks offer and get Esparza's weekend racing picks and still have a $30 credit to use for any picks from any handicapper on the site. Click here for $60 worth of free picks.
Read more articles by Trevor Whenham