This Week in Sports Betting, A-Z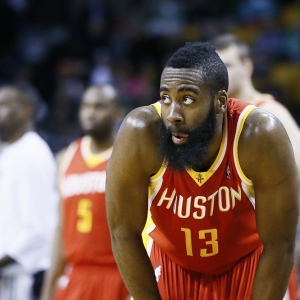 A. Achilles' . It was black Sunday in the NFL in Week 8. Of all the injuries, Steve Smith's had to be the toughest to watch-even though it may not have looked the worst. The 36-year-old tore an Achilles' tendon and is out for the year. That means he could be out for his career, too. Plans could change, though, because a season-ending injury and a 2-6 record for Baltimore could not have been what he expected.

B. Breeders' Cup . American Pharoah went out in style last Saturday, winning the Breeders' Cup Classic to cap off a legendary year that-of course-included the first Triple Crown since 1978. Great career, Pharoah; now it's time to make babies!

C. Curry, Stephen . He had that 31 points and five rebounds last night, and today: chicken curry. Fifty-three points last week, and the next day: curry stew. MyBookie.ag has the 5-0 Warriors at +400 to win the NBA title.

D. Don Mattingly . Going from the Dodgers to the Marlins is a rather precipitous downgrade. That's what Mattingly has done after mutually parting ways with L.A. then signing a deal to manage Florida for the next four seasons. The situation, though, may not be as bad as it seems. Mattingly could go 0-162 every year with the Marlins and still not underachieve-relative to expectations-more than the Dodgers did.

E. English Premier League . Chelsea continues to tumble further and further away from Premier League leaders Manchester City and Arsenal (both with 25 points). The Blues lost to Liverpool 3-1 on Halloween and are left with a mere 11 points at 3-6-2. Chelsea is a -222 favorite at GT Bets to beat Stoke City this weekend.

F. Fired . When Indianapolis trailed Carolina 23-6 on Monday night, viewers may have assumed that a head coach in the AFC South would be fired the next morning. And they would have been right-except it was the Titans' Ken Whisenhunt instead of the Colts' Chuck Pagano. Indy's near comeback may have convinced management to spare Pagano and fire only the offensive coordinator. Truth be told, the NFL should just fire everyone and everything in that whole division. Tennessee is a +8 underdog at New Orleans on Sunday, per BetOnline Sportsbook.

G. Gordon, Jeff . Rarely does an all-time NASCAR legend qualifying for the last round of the Chase for the Sprint Cup go largely unnoticed. But that was the case last weekend in Martinsville, where Matt Kenseth intentionally wrecked race leader Joey Logano in retaliation for a collision one week earlier in Kansas. With the literal and proverbial smoke now cleared (temporarily, of course), Kenseth finds himself suspended for two races and Logano must win one of those two to remain in contention going into the finale at Homestead.

H. Harden, James . Harden's first three games of the 2015-16 campaign were shockingly bad. He shot 22.2 percent from the floor and an outrageous 3-for-32 (or 9.4 percent) from three-point range. Not coincidentally, the Rockets lost all three contests and lost all three by exactly 20 points. They finally recovered with a 110-105 win over Oklahoma City on Monday, and Harden went for 37 points on 12-of-26 shooting. OKC is even money at Chicago on Thursday, according to Bovada Sportsbook.

I. Injury . The college basketball season is not quite here, but it is starting to make headlines with preseason injury news. UNC guard Marcus Paige is out 3-4 weeks after breaking his non-shooting hand in practice on Tuesday. The Tar Heels had to sit around watching Duke win it all last season and now this one is off to an inauspicious start. North Carolina is +853 at BookMaker to win the National Championship.

J. J.T. Barrett . Barrett has been suspended from Ohio State's game against Minnesota this weekend after being arrested on DUI chargers. More specifically, it was for operating a vehicle while under the influence. Whatever he was doing, it was all kinds of dumb. BetDSI Sportsbook has the Buckeyes as +232 favorites to win the National Championship.

K. Kansas City Royals . Kansas City became the first team since the 1988-89 Oakland A's to lose the World Series and then win it one year later when it finished off the Mets in five games on Sunday. The Royals lost at home in Game 7 to San Francisco in 2014 but did not even have to go back home for a Game 6 this time around.

L. Le'Veon Bell . Bell somehow avoided an ACL tear when his knee did not go in the correct direction as he got tackled during Pittsburgh's Week 8 loss to Cincinnati. But he is still out for the year, because the star running back suffered a badly torn MCL. Say goodbye to the Steelers' chances in the AFC North. SportsBettingOnline.ag has Pitt as a -4 home favorite over Jacksonville on Sunday.

M. Murphy, Daniel . The Sports Illustrated cover jinx strikes again. As good as Murphy was in the Mets' NLCS sweep of Chicago (which led him to grace the SI front page), he was that bad in the Fall Classic. He went a wretched 3-for-20 against Kansas City with no extra-base hits and no RBIs. And yet the second baseman was even worse in the field, making crucial late errors in both Game 4 and Game 5. Billy Beane, for one, approves of Murphy's World Series goat status.

N. Nazem Kadri . Kadri, who led the entire NHL with 5.25 shots per game through five outings, picked up his fifth assist of the season in the Maple Leafs' 4-1 win over Dall-wait…the Leafs won a game? Yep, they beat Dallas to end slides of six losses in a row and nine of their last 10. Toronto promptly got back to its losing ways with a 4-2 defeat against Winnipeg on Wednesday.

O. Oregon . The Ducks have not had much to quack about in 2015, having lost three games-including one in overtime. So they needed a win in the worst way when they went into extra time against last Thursday at Arizona. This time Oregon got it done, outlasting the Sun Devils 61-55 in triple-OT.

P. Pat Haden . Citing too many issues to deal with as USC athletic director, Haden has taken himself off the College Football Playoff committee. It would not be surprising if this is not the last position from which Haden departs prior to next season.

Q. Quarterback . It doesn't get any worse than being benched for Blaine Gabbert. But that's what has happened to Colin Kaepernick, who will watch Gabbert get the start for the 49ers when they host Atlanta on Sunday. How do you feel about that, Colin? Next question.

R. Richt, Richt . Never has Richt's seat with the Georgia Bulldogs been hotter than it is now. They are 5-3 overall and 3-3 in the conference after losing three of their last four and starting some person named Faton Bauta in last weekend's 27-3 setback against rival Florida. What? Georgia is a -14 home favorite over Kentucky this week, as indicated by 5Dimes Sportsbook.

S. Salvador Perez . Perez became the seventh catcher in MLB history to be named World Series MVP. The Venezuelan went 8-for-22 (.364) in five games with two doubles, two RBIs, and three runs. He is the first catcher to win the award since Pat Borders in 1992 with Toronto. That's not exactly elite company…but Johnny Bench is. Bench was MVP of the 1973 Fall Classic.

T. Tiger Woods . It's fair to say that Woods is no saint, but former caddie Steve Williams continues to open mouth and insert foot when it comes to discussing the 14-time Grand Slam champion. In his recently-published autobiography, Williams compared picking up his golfer's putter to slavery. Um, no. Picking up Tiger's club was your job-for which you got paid, and paid handsomely.

U. The U . In college football's answer to the NFL's "Fail Mary," Miami used eight laterals, several blocks in the back, 12 players (including one without a helmet), and one knee down to return a kickoff for a touchdown on the last play of the game and "beat" Duke 30-27 last Saturday. All of the officials involved plus the review coordinator were suspended two games by the ACC for their efforts. But then the ACC trolled Duke in epic fashion by actually naming the guy who eventually ran it into the endzone-Corn Elder-the conference's Special Teams Player of the Week. The Blue Devils are +7.5 underdogs at North Carolina on Saturday, according to GT Bets.

V. Virginia Tech . "Beamer ball" will be no more in Blacksburg. Head coach Frank Beamer announced his retirement on Monday, effective at the end of this season. Beamer, 69, owns 276 career wins-including 234 with the Hokies since taking over the program way back in 1991.

W. Wolverines . Michigan could have used a heart-stopping win in advance of its game at Minnesota last Saturday, and that's exactly what it got. The Gophers appeared to have victory in their grasp on a last-minute touchdown pass before replay showed the receiver's knee was down at the half-yard line. With an assist from Minnesota in the form of abysmal clock management, the Wolverines promptly staged a goal-line stand to win 29-26.

X. XXXIV . The 34th meeting between Roger Federer and Rafael Nadal did not disappoint-especially not for Federer's Swiss fans who were in attendance last Sunday. The 17-time major champion scored a rare win over his nemesis, prevailing 6-3, 5-7, 6-3 to capture the Basel title. Federer is +275 to win the year-end World Tour Finals later this month, per BetOnline Sportsbook.

Y. Young, Willie . Young had hoped to take the Jared Allen route. Allen started the season in Chicago and is now racking up sacks for undefeated Carolina. But Young's request for a trade fell on deaf ears, as the deadline came and went on Tuesday. Thus the outside linebacker is likely stuck in cold weather for the next two months with a team that is currently 2-5.

Z. Zetterberg, Henrik . The Red Wings' captain reached the 800-point milestone with two assists in last Saturday's 5-3 Ottawa. He will reach another one with his next goal, which will make him the fifth player in franchise history to record 300 goals and 500 assists with the team. Detroit is +1200 at Bovada Sportsbook to win the Atlantic Division.
Read more articles by Ricky Dimon