Understanding +EV and what it means within Moneyline Sports Betting
by Western Viper - 8/10/2015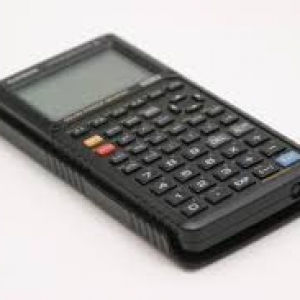 +EV. A term which is thrown around loosely by many handicappers, touts and services. However, not many understand the true definition and how to take advantage. 'EV' is simply an abbreviation for the term, 'Expected Value'. Understanding when you have positive or negative EV will ultimately determine if you are able to consistently provide yourself with profitable winning seasons or bankroll-destroying losing ones. The points and explanations I will be giving in this article are geared solely towards moneyline sports. While many of the concepts are similar, understanding Expected Value within the spread and totals market are more complex and will require another article at another time.
To start, let us look at what a moneyline truly is. Sure, the moneyline is a set of particular odds given by a bookmaker, and we all know that. However, what most casual bettors do not understand is how these particular odds relate directly to a percentage. All odds within any market and any sport relate directly to a percentage chance that the bookmaker believes a particular market (or team) has of winning (this is known as the ' Win Probability').You can find many win probability calculators online that will do all of the hard work for you.
So for example, lets assume the Los Angeles Angels are a modest -125 home favourite to the Baltimore Orioles (+115). By using the formula above or using an online calculator you can now determine the percentage chance the bookmaker believes both of these teams have of winning. So, for the Los Angeles Angels (-125), that would be 55.56 percent. Whereas, the Baltimore Orioles (+115) would be 46.51 percent. These percentages are known as the bookmakers' ' Implied Odds'.
+EV is where you believe a certain market has a higher percentage chance of winning than the current implied odds. So for example, if we calculate that the Angels have a 62 percent chance of winning, we have what is known as an 'edge'. We have a perceived +6.44 percent win probability above the bookmakers' line. So while the bookmakers' line is (-125), we believe it should be -163 (62 percent). This is now known as our 'True-Line' and is the basis of understanding +EV. Negative EV wagers, known as (-EV) are losing propositions and should be avoided. This would be where we calculate the Angels have only a 53 percent chance of winning, which puts the perceived win probability to -2.56 percent.
There are many math models that can be implemented to calculate +/-EV. However, there is much more than math needed beat the Vegas lines. That's where our service comes in. We have the most clued up investors and market experts, including a vast range of sharp contacts that allow us to find even more data and inside information that allows us to calculate a better 'True-Line' than what the Vegas linesmakers can hope to achieve -- this is the basis of all our success. "The right number, at the right time" which promises all clients +EV wagers and long-term riches by simply allowing us to do all the hard work as you receive plays via instant text message.
With our vast range of wise-guy contacts, inside information and sharp calculations, we have managed to earn a $100 bettor over +$32,514 in PROFIT (at the time of writing this article) in the last 159 days, since we joined Doc's Sports.
Text the word "VIPER" to 29022 to receive your, no obligation, FREE-TRIAL of our betting selections.