11th Hour Sports Betting System: Doc's Sports Exclusive Earns Big Wagering Profits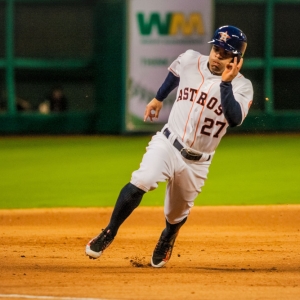 Doc's Sports has been lining sport bettors' pockets since 1971 with the best expert handicappers and top betting systems in the game. Going it alone when it comes to betting on any sport is a hit-or-miss proposition for a recreational sports gambler, so it makes all the sense in the world to put your trust in the experts when it comes to building your betting bankroll.
One betting system that has consistently been a cut above the rest has been 11th Hour Sports. It's all about making money over the long haul, and the incredible results that this system has been able to produce since its inception is proof enough that it is well worth the investment.
Free $60 in Member Sports Picks No Obligation Click Here
How 11th Hour Sports Works
Picking winners on a consistent basis takes hard work and expertise, and the basic premise of this system is about controlling execution, not results. This is a stats-based system that uses specially designed software to crunch the numbers on every possible variable that goes into a particular matchup. There will always be a certain level of unpredictability when it comes to the actual outcome of a game, but by doing your homework upfront, they have found that you will inevitably win more games than you lose.
The main concept behind 11th Hour Sports is to break down all the information it gathers into one number. That number is an indicator of probable success, and it's used to either make the play or pass on that particular game.
In conjunction with Doc's Unit Betting System as an excellent way to manage any betting bankroll, this system will also release a set unit play with every single one of their picks.
Most sports bettors do not want to delve all that deep into the complex technical aspects of how a betting system works. They would rather sit back and be impressed with their overall return on investment. That is why it is important to remember that the real success with this system is over the long haul and not in short-term gains. You have to be willing to ride the highs and the lows to maximize your overall return.
Current Betting Tips and Trends
One of the biggest benefits of the software behind the 11th Hour Sports betting system is a built-in alert that signals the start of a profitable run. This has been the case lately with MLB picks, and last weekend alone the return to $100 bettors was plus $7,500. Sometimes these runs can last a few days, and when the software is running on all cylinders they can extend for a few weeks.
The ultimate goal is for every day to be positive, but in reality that is not always the case. That is why this system relies on a reboot known as a "Software Enhancer System". This is more of a fine tuning of the software as opposed to a complete overall, and it will be automatically performed after any losing day.
By closely monitoring all results and consistently tuning into the 11th Hour Sports webpage at DocSports.com, you will be able to make the most of your investment through their regular updates on current betting trends and overall system returns.
11th Hour Sports Recent Results
As good as any system claims to be, it all comes down to results. Some of the more recent highlights at 11th Hour Sports include a plus $32,460 return for $100 bettors on this year's NBA Playoffs. Over the last 260 days, the results on all of their selections has produced a plus return of $99,821.
The current MLB return is plus $25,565 for $100 bettors, but the experts at 11th Hour Sports have raised the bar on this system with a much higher predicted return by the end of the season based on the recent performance of their latest round of selections.
All the selections that 11th Hour Sports does release are via text, and by design they will come in as close as possible to starting time of the games. Sometimes there may be several plays in each release of the day, or there may just one daily release with a couple of top-unit plays. As mentioned, there are going to be some peaks and valleys with this system, but always keep in mind that 11th Hour Sports has never had a losing year.
To get in on all the action simply text the word "PICKS" to 29022 to get a free trial of 11th Hour Sports today.
Read more articles by Dave Schwab