March Madness Seeds vs. National Championship Futures Odds
by Chris Vasile - 3/14/2016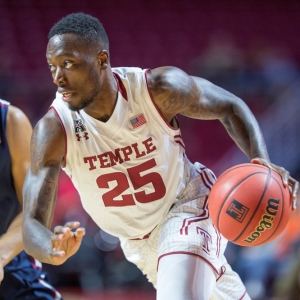 There are several methods to filling out your March Madness brackets for this year's NCAA Tournament. Whether you go on instinct alone, spend hours doing your own research, or listen to the many "expert" talking heads on television, you will never have a perfect bracket.
One way I like to fill out one of my bracket entries is on the back of the information Vegas gives out. I am not talking stats, or trends, or home/away records or what their coach's middle name is. I am talking about futures odds.
The linesmakers in Vegas have already done the heavy lifting for you, and all you have to do is follow the yellow-brick road and find the magical wizard holding a pot of gold.
When releasing futures odds to win the national title, you have to think that Vegas has accounted for everything in terms of potential matchups and have run numerous "systems" to determine a specific teams odds.
"The house always wins" may be the most accurate term when it comes to betting. However, when it comes to competing in March Madness pools; I would always side with Vegas over the general betting public.
For the nature of this article, if you do decide to use the futures odds in filling in your bracket, you will notice this method relies on favorites coming through with wins.
I will break down each region for you and try to help you understand what the books are predicting in terms of odds and matchups! As always, odds are courtesy of Bovada.
South Region
The South Region seems like a no-brainer considering Kansas holds the top spot here and is the favorite to cut the nets in Houston on April 4. The Elite Eight matchup should pit the Jayhawks against Villanova who comes in at +300 to win the region. Next up beyond these two runaway favorites is Miami-Fla, who is currently +750 to advance to the Final Four.
Looking at a first-round matchup between Iowa and Temple, despite Iowa's recent struggle down the stretch, it would be a major disappointment if they were not able to get past their first game. They currently sit at +1200 to win the region, which is very different from Temple's long odds of +6600. They are currently -6.5 favorites vs. Temple. I would definitely avoid picking an upset in this No.7 vs. No.10 matchup.
Another interesting matchup pits No.8 Colorado against No.9 UConn. The Huskies have caught fire recently (again) and are +1400 to win the South Region compared Colorado's +5000 futures odds. I would highly recommend second guessing yourself if you decide to wager against UConn in March.
West Region
Oregon is the top seed in this region and comes into the tournament at +325 to win the West Region. Believe it or not, they are second choice in the betting odds behind Oklahoma, who sits at +225 to reach the Final Four. Third in line is Duke at +450, which is a very low line considering the path they have to take to reach the Final Four.
A first-round upset to consider might be No.9 Cincinnati over No.8 St. Joes. Currently, Cincinnati sits at +1400 to win the region compared to St. Joes +2500. The Bearcats also sit at -1.5 favorites, which throws the "upset" out the window. However, for the public, picking a higher-ranked team is always the play.
Another interesting matchup, dependant on wins by both Baylor and Duke, would see the Bears square off against the Blue Devils. Judging by the futures odds, Duke would win this game more often than not, but I cannot see Grayson Allen tearing up the Baylor D.
I would gladly take +1000 over Duke's low +450 odds to win the region.
East Region
North Carolina is the East Region's top seed and are +200 favorites to win the region. They are followed by West Virginia (+400), Kentucky (+500), Xavier (+600) and Indiana (+800). Based on that information, it would be rather difficult to predict this region perfectly. The winner of UNC/Kentucky in the Sweet 16 would be meeting with the winner of West Virginia/Xavier in the Elite Eight for the region championship.
Would it make any difference in futures odds if USC was No.9 and Providence was No.8? Probably not.
As it currently stands, the No.8-seeded Trojans are +3300 to win the region, and they take on a good Friars team who comes in at +2500. Upset alert? You can bet on it.
Midwest Region
This region boasts a very popular pick to win the entire tournament. The No.2-ranked Michigan Spartans sit co-favorites in futures odds at +500 to win the entire tournament and first in odds at +175 to claim the Midwest Region. Second in line to claim the region is Virginia at +250 (+1200 to win the entire tournament).
Barring any major upsets, the Elite Eight should pit the Spartans against the Cavaliers, and all odds point to Michigan State pulling off the upset of non-epic proportions.
One upset I do see brewing is a Purdue victory over Virginia in the Sweet 16. Purdue sits at +600 to claim the region and has already played Michigan State tight three times this season.
Final Four
Using the current odds to win each region, you would end up with a Final Four matchup between Kansas and Oklahoma on the left side of the bracket and a battle between UNC and Michigan State on the other side.
Turning to the odds to win the national title, the Jayhawks and Spartans are current co-favorites at +500 and on opposite sides of the bracket. Therefore, it stands to reason, they should both reach the final where then it's anyone's guess as to who will cut down the net in Houston.
Doc's Sports has had a winning tradition for more than four decades. Don't believe us? Try us out for free, and we are convinced you will be a believer. Get $60 worth of free sports picks - members' picks just like our paying clients get - here .