This Week in Sports Betting, A-Z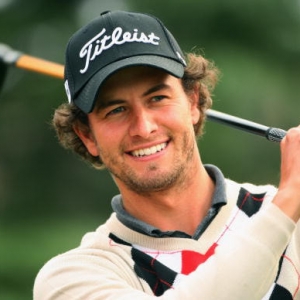 A. Adam Scott . Scott triumphed at last week's Honda Classic and became the first player to win a tournament despite making a quadruple bogey since Phil Mickelson did it at the 2009 Tour Championship. A seven on the par-3 15th during third-round action made things interesting the rest of the way, but Scott managed to hold off Sergio Garcia by one stroke. The Aussie is +1400 at BetOnline Sportsbook to win next month's Masters.

B. Bosa, Joey . A couple of Ohio State Buckeyes struggled at the NFL combine in Indianapolis. Bosa turned in a 4.86 in the 40-yard dash and 32-inch vertical jump.Cardale Jones suffered a hamstring injury while running the 40 on Saturday and was shut down for the remainder of the weekend. Unlike Ezekiel Elliott, neither appeared to blame coach Urban Meyer for their failures.

C. Chris Jones . And you thought Janet Jackson had a wardrobe malfunction during halftime of Super Bowl XXXVIII? Jones, a defensive lineman out of Mississippi State, took it to another level at the NFL combine. Let's just say his junk did not get left in the trunk as he stumbled through the 40-yard dash.

D. Djokovic, Novak . For the first time since January of 2015, the final of a tournament involving Djokovic did not feature Djokovic himself. But it's not like anyone beat him fair and square last week in Dubai. The world No. 1 retired from his quarterfinal contest against Feliciano Lopez because of an eye infection. Serbia, which faces Kazakhstan this weekend, is a +230 favorite at BookMaker to win the 2016 Davis Cup.

E. Earnhardt, Dale .Jimmie Johnson beat one Earnhardt to tie another. Johnson won last week's Folds of Honor QuikTrip 500 in Atlanta, with Earnhardt Jr. running in second. It was the 76th career victory for Johnson, tying him with Earnhardt Sr. for seventh on NASCAR's all-time wins list. Johnson is +600 at MyBookie.ag to win the Sprint Cup championship.

F. Fowler, Dexter .Early last week, Fowler was linked to a three-year deal with the Orioles. Two days after that rumor, a surprising turn of events saw the center fielder re-up with the Cubs on a one-year contract worth $8 million. In 2015, Fowler batted .250 with 17 homers, 46 RBIs, 102 runs scored, and 20 stolen bases.Chicago is a +550 favorite at GT Bets to win the World Series.

G. Grayson Allen . Sign at last weekend's Virginia-UNC game: "What do Grayson Allen and North Carolina have in common? They don't have class." Well, the latter statement is certainly accurate. Allen has now blatantly tripped not one, but two opponents this season. Duke head coach Mike Krzyzewski, not too surprisingly, has done nothing about the matter.

H. Hurricanes . Carolina has rebuilding on its mind. The team traded away captain and 12-year veteran Eric Staal to the Rangers last weekend. Staal, 31, is the Hurricanes' all-time leader with 909 games played, 332 goals, and 775 points. They were 11th in the Eastern Conference with 66 points at the time of the deal, while NYR is clearly headed for the playoffs at second place in the Metropolitan Division with 80 points. The Rangers are +1400 to win the Stanley Cup, as indicated by Bovada Sportsbook.

I. Imbibe . Roger Federer did not shy away from a shot of tequila at the Academy Awards on Sunday.Jimmy Kimmel Live's Guillermo Rodriguez served up the drink, to which Federer replied, "I didn't expect that. That was a strong one. See you around." Big gulps, huh? Alright. Welp, see ya later.

J. Joe Johnson .Waived by Brooklyn late last month, Johnson wasted no time making contributions for Miami. The 34-year-old went 5-for-10 from the floor with 12 points, three assists, and three rebounds in 30 minutes during the Heat's 98-81 defeat of New York this past Sunday. It's unclear if his five misses were wild, ill-advised shots out of isolation sets.

K. Kansas . Kansas returned to the top spot in both polls on Monday by virtue of Villanova's loss to Xavier last week, which coincided with a pair of KU victories over Baylor and Texas Tech. The Jayhawks put an exclamation point on the new No. 1 distinction by hammering Texas 86-56 on Monday.

L. Lightning . The Tampa Bay Lightning have won seven games in a row. They have not allowed more than two goals in any of their last six. They have not given up more than a single goal in any of their last four. Is that good? It's not bad!

M. Marcus Rashford . Manchester United's 18-year-old striker turned in a breakout performance on Sunday by scoring twice in a 3-2 victory over English Premier League rival Arsenal. Rashford found the back of the net in both the 29th and 32nd minutes. EPL rival Manchester City is +1000 at BetDSI Sportsbook to win the Champions League.

N. Newton, Ja'Quan . The Miami Hurricanes could do do wrong on the hardwood last week. Apparently the case was not the same for Newton off the court. The sophomore guard is suspended for the last three regular-season games as a result of conduct detrimental to the team. Miami beat Virginia with Newton (10.9 ppg) before getting the best of Louisville without him. He will miss this week's showdowns against Notre Dame and Virginia Tech with his team tied for first in the ACC. Miami is a +2 underdog at the Fighting Irish, per BetOnline Sportsbook.

O. Oscar . Leonardo DiCaprio finally has one. The 41-year-old had previously been nominated five times at the Academy Awards (three for Best Actor, one for Best Supporting Actor, and one for Best Picture as a producer). The sixth time was the charm on Sunday, when DiCaprio won for Best Actor in "The Revenant."

P. Phil Jackson .Phil Jackson compared Stephen Curry to Mahmoud Abdul-Rauf. The only way that would ever become even remotely accurate is if Curry converted to Islam and changed his name Youssef Abdul-Hamas.

Q. Quarterbacks . How outrageous is NFL quarterback money becoming? Well, let's just say that Sam Bradford will make $36 million over the next two seasons in Philadelphia, and $26 million of that total is guaranteed per the extension he agreed to on Tuesday. This is Sam Bradford we are talking about. By Bradford's current career averages, the Eagles will be paying him $1.15 million per touchdown in 2016 and 2017.

R. Rest . LeBron James got some last Sunday when Cleveland paid a visit to Washington. The whole team might as well have done the same. Washington hammered the Cavaliers 113-99, after which J.R. Smith said, "we shouldn't…be in these uniforms." WagerWeb has the Wizards as -3.5 favorites at Minnesota on Wednesday.

S. Stephen Curry . ß That's all.

T. Tom Brady .Brady and the Patriots agreed to a two-year contract extension on Tuesday. He was already under contract for two more seasons, so this locks him up in New England through the 2019 campaign. He may be reduced to retirement-center living by that point, but it won't be his problem. He'll still be making bank. The Pats are +750 favorites at Bovada Sportsbook to win the Super Bowl next season.

U.Untouched Talent . Triple Crown winner American Pharoah has impregnated Untouched Talent, who is scheduled to give birth to Pharoah's first offspring in approximately 11 months. You could say that she is no longer "untouched."

V. Vanderbilt . The university was fined $100,000 for storming the court after its men's basketball team beat Kentucky last weekend. It should have been fined for $100,000 for sheer stupidity in thinking this is still 2015, not 2016. Because, you know, the Wildcats were actual court-storm worthy last year.

W. Woodland, Gary . Woodland pulled a Henrik Stenson and played a shot out of the water in his underwear at last week's Honda Classic. His approach went into a greenside bunker before he got up and down for par. Unlike Jones at the combine, the whole process was at least suitable for work.

X. Denotes clinched playoff spot . Even before Curry's heroics, which featured 12 three-pointers and a 38-footer just before time expired in overtime of his team's 122-119 stunner over Oklahoma City, Golden State became the fastest team in NBA history to clinch a playoff spot. With Houston's loss to San Antonio, the Warriors locked up a playoff berth on Feb. 27-breaking the record previously held by 1985-86 Celtics by one day. 5Dimes Sportsbook has the Thunder as +1 underdogs at the Clippers on Wednesday.

Y. Yoenis Cespedes . Cespedes is crushing spring training-but not in the form of home runs. During the first week he drove a different flashy car to work each day. On Tuesday he rode in on a horse. The next mode of transportation could be a champion hog. For $7,000, Cespedes purchased a hog that won its 270-pound weight class before beating the winners of all the other various weight classes at the Port St. Lucie County Fair last weekend.

Z. Zero . That's how many games the Lakers won from Feb. 4 through Feb. 29. But they started off March on the right foot by ending an eight-game losing streak with a 107-101 victory over Brooklyn.The Lakers are +7.5 underdogs at Denver on Wednesday, according to GT Bets.
Read more articles by Ricky Dimon