This Week in Sports Betting, A-Z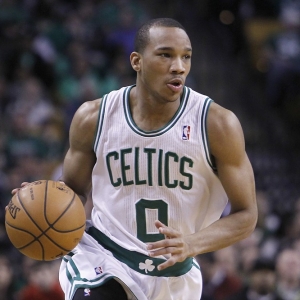 A. Aqib Talib . Under a proposed rule change for the NFL next season, Talib would have been gone from Super Bowl 50 in the second quarter. The Broncos' cornerback incurred a taunting penalty in the first and a personal foul for face-masking early in the second. But he stayed in there and stayed out of controversy the rest of the way as Denver triumphed over Carolina 24-10. The Broncos are +1200 to win Super Bowl LI, per Bovada Sportsbook.

B. Bradley, Avery . What a difference a week makes. Bradley was the hero last Friday, when he drained a buzzer-beater to help Boston stun the Cavaliers. On Tuesday, he was nothing short of the goat-despite scoring 18 points and recording a game-high +22 point differential. Bradley committed an inexplicable last-second foul with the game tied and Milwaukee's Khris Middleton sank his first free throw to give the Bucks a 112-111 victory. The Celtics are +1 home underdogs against the Clippers on Wednesday, according to GT Bets.

C. Cardinals . Louisville was on top of the world last Monday. Fast forward one week and the Cardinals can hardly go any lower. Four days after upsetting North Carolina, the school announced a self-imposed ban from postseason play this season stemming from sexually-charged recruiting violations. Head coach Rick Pitino's squad won its first game following the announcement but lost at Duke 72-65 on Monday night.

D. Durant, Kevin . Already the best team in the league, the Warriors may add Durant starting next season. That was the report last week, coming right before Durant's Thunder lost to Golden State 116-108. You know as they say: if you can't beat 'em, join 'em. 5Dimes Sportsbook has the Warriors as -16 favorites at Phoenix on Wednesday.

E. English Premier League . Your current favorite to win the league title is…wait for it…Leicester City?!?!? That's right; Leicester's surprising lead atop the table is growing larger and larger. The Foxes took down Manchester City 3-1 last weekend, moving five points clear of all challengers. Man City is struggling in fourth, one point back of Arsenal and Tottenham Hotspur. Leicester is +200 (tied with Arsenal) at BookMaker to win the title.

F. Florida State . The Seminoles came away from National Signing Day with the top-ranked class in the land. It includes five-star cornerback Levonta Taylor and too many four-star recruits to count. FSU is +1200 at BetOnline Sportsbook to win next season's National Championship.

G. Grammys . The Grammys are coming up next Monday. Among the nominees for Record of the Year is "Can't Feel My Face" by The Weeknd. That's also what Clippers' equipment manager Matias Testi said after he got slugged by Blake Griffin.

H. Haden, Pat . USC's embattled athletic director will step down in June, the school announced last Friday. You know you have problems when hiring Lane Kiffin to be your head coach isn't the worst thing you have done at your job. Yes, Haden also hired none other than Steve Sarkisian.

I. Investigation . Philadelphia police have concluded their investigation into an alleged assault of two off-duty officers involving Bills' running back LeSean McCoy. Charges will be forthcoming. It's bad news for McCoy and bad news for Rex Ryan.

J. Jimmy Butler .In news less surprising than the sky being blue, the Chicago Bulls are dealing with injuries. Derrick Rose is constantly struggling with physical problems and Joakim Noah missed almost all of January with a shoulder problem. Now it is Jimmy Butler on the shelf as the star shooting guard suffered a strained left knee last Friday. He is expected to be sidelined for at least three weeks. Chicago has lost three games in a row, all to opponents currently outside the playoff picture. The Bulls are +700 at MyBookie.ag to win the Eastern Conference.

K. Knicks . Derek Fisher is out as head coach of the Knicks. Fisher went 17-65 in his first season with New York and was a pedestrian 23-31 in year two despite the emergence of rookie Kristaps Porzingis.

L. Lynch, Marshawn . Leave it to Beast Mode to announce his retirement without actually saying-or even typing-any words. He simply posted to Twitter a photo of cleats hanging up on a line. What's more surprising is that he has not tweeted about the Steven Tyler Skittles commercial.

M. Manziel, Johnny . The snowball effect on Manziel's life is real. Police are now saying that Manziel struck his ex-girlfriend multiple times in a recent incident. Reports surfaced on Tuesday that he showed up to a December practice either hung over or still drunk. Former Texas A&M quarterback Kyle Allen is blaming the Aggies' recent woes on a culture change orchestrated by Manziel. His father says he will not live to see his 24th birthday if he does not get help. Get help, Johnny.

N. Newton, Cam . The only hole bigger than the one Carolina put itself in after the Broncos returned a Newton fumble for a touchdown in the first quarter is the one he is digging in front of microphones. First the NFL MVP sulked at his post-game press conference and walked out in the middle of it. On Tuesday he defended his actions instead of owning up to them. Hey, maybe Newton is smarter than he appears and is spewing this nonsense to detract attention from the fact that he declined to jump on a fourth-quarter fumble that ended his team's comeback chances.

O. Ovechkin, Alex .Ovechkin found the back of the net in Washington's 3-2 win over Philadelphia last Sunday to become just the third player in NHL history to score at least 30 goals in each of his first 11 seasons, joining Wayne Gretzky and Mike Gartner. In related news, how good is Ovechkin on Super Bowl Sunday? In 2015 he had two goals and an assist; a year earlier he scored a game-winning overtime goal; he recorded hat-tricks in 2009 and 2010. Bovada Sportsbook has the Capitals as +400 favorites to win the Stanley Cup.

P. Peyton Manning . It remains unclear when Manning will announce his future plans. The only thing he guaranteed last Sunday night was that he would be drinking a lot of Budweiser. As those God-awful commercials confirmed, the best kind of advertising is free. Congrats, Budweiser!

Q. Quadriceps . That was the initial injury that sidelined Griffin starting in late December. Now he is dealing with a broken hand brought on himself by punching the equipment manager, which will result in a four-game suspension that kicks in once he is cleared to play. In other words, team doctors will clear him to play four games before he is ready to return. This isn't rocket science, folks.

R. Roger Federer . Oh, the struggle that is being 34 years old with four kids. Federer stumbled while walking in a park with his family and sustained a knee injury that will keep him out of tennis during the month of February. The third-ranked Swiss had to withdraw from tournaments in Rotterdam and Dubai.

S. Spezza, Jason . The Dallas Stars' forward was placed on injured reserve last Friday, one day after getting checked headfirst into the boards by Colorado defenseman Francois Beauchemin. There is no timetable for Spezza's return, although it sounds like he is "week to week." The 32-year-old is third on the team in goals (18) and tied for fourth in points (40).

T. Three-point contest . Bad news for everyone else in the field: Golden State "Splash Brothers" Stephen Curry-who won it last year-and Klay Thompson are participating. Why even bother mentioning the rest of the competitors? Curry's alma mater Davidson is a -14 home favorite over La Salle on Wednesday, as indicated by BetOnline Sportsbook.

U. UNC .The Tar Heels lost both of their games last week, to Louisville and Notre Dame. What they did on Tuesday was even worse than a loss. Carolina just barely scraped past Boston College, which is winless in the ACC and arguably the worst major-conference team in Division I. And the Eagles did not even have their second-leading scorer. No wonder head coach Roy Williams peaced out early.
V. Von Miller . How good was Miller? Well, all you need to know is that they could not even justify giving the MVP to Manning by default. But here's how good Denver's star linebacker was: he had six tackles (five solo), 2.5 sacks, two forced fumbles, one pass defensed, and two quarterback hits.

W. Waste Management Phoenix Open .It looked like Rickie Fowler had the tournament locked up when he stuck his tee shot on famously raucous par-3 16th on Sunday. But he drove into the water on hole 17, saw a two-shot lead evaporate, and drove into the water on 17 again on the fourth playoff hole. That gave Hideki Matsuyama a come-from-behind victory. Jordan Spieth is a +500 favorite at GT Bets to win this week at Pebble Beach.

X. X Games . X Games legend Dave Mirra died on Thursday of an apparent self-inflicted gunshot wound. The BMX freestyle rider medaled every year from 1995 through 2008 and won 14 golds. R.I.P.

Y. Yulieski Gourriel . The Cuban infielder and his brother left their Dominic Republic-based team on Monday in apparent attempt to start anew in the United States and play Major League Baseball. The 31-year-old has been a hot commodity since a breakout performance in the 2006 World Baseball Classic.

Z. Zinedine Zidane . The Real Madrid head coach called this past Sunday's La Liga match against Grenada a "must win" in order to stay in the title hunt. Zidane's club got the job done, but not before requiring a goal in the 85th minute to break a 1-1 tie. Real is in third place, four points back of league-leading Barcelona. Bovada Sportsbook has Real at +650 to win it all.
Read more articles by Ricky Dimon