11th Hour Sports Betting System: Doc's Sports Exclusive Earns Big Wagering Profits
by Doc's Sports - 2/20/2017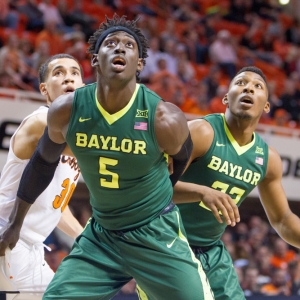 March is right around the corner, and that means college basketball takes center stage with most sports bettors. Pitchers and catchers have already reported to MLB spring training sites in both Florida and Arizona to signal that another season of betting on baseball is not that far away. Both the NBA and NHL regular seasons are barreling their way towards the playoffs, making it the perfect time of the year to get on board with 11th Hour Sports betting system .
Free $60 in Member Sports Picks No Obligation Click Here
When there is this much action on the board on an almost daily basis, you need a betting system that can deliver winning picks for all the major sports. You also need a proven entity in the world of sports betting. Looking back at 11th Hour Sports' track record the past few years, you will quickly understand why a trusted and respected sports selection service such as Doc's Sports has featured this system with a landing page on their website during this highly profitable run.
One of the best things about 11th Hour Sports is that it is geared mainly towards the avid sports bettor that is looking for a large volume of daily plays across a wide spectrum of sports. MLB alone has been on an incredible run that has produced a six-figure return for $100 bettors in each of the past three seasons. Going back over all of this system's released selections for 2015, bettors on board for the entire ride walked away with a positive return of $182,988. These past results have been documented on Doc's website and the system's current return is constantly updated so you will always know where you stand.
Every selection is released in conjunction with Doc's Unit Betting System as a proven money management tool. This also means that there is never any guesswork with how big or small to go with a unit play on any of this system's picks. That is one of the main reasons why 11th Hour's returns have been so phenomenal over the years.
There is a big difference between understanding how a betting system works and why a system works. The how part is better left to the technological gurus that come up with the working software. The why is for a savvy sports bettor that understands the benefit of taking a very analytical approach to breaking down any matchup.
Thebest way to describe why this betting system works so well is the perfect blend between science and art. The science behind the system is the constant collection and sorting of massive amounts of statistical data. This data is then filtered and refined to create a thorough analysis of any particular matchup. All the variables are then analyzed and a probable outcome is released.
The art behind this system is the ability to apply a confidence level to each selection which is then used to determine the actual unit play. It is one thing to predict the correct outcome of a game and it is a whole other thing to fully maximize the value of a bet with the correct unit play.
Also built into this betting system's software is an auto correct feature that has the ability to make the necessary adjustments when these predicted outcomes are off the mark. This is referred to as the "Software Enhancer System" and this type of added 'fine tuning' is also responsible for this system's impressive returns.
Keep in mind that the 11th Hour Sports' software does not compute things in terms of wins or losses; rather its main focus is collecting the most reliable real-time data that continually updates the vital stats across the entire system's data base.
Current Betting Tips and Trends
The software system behind 11th Hour Sports continues to be updated with minor tweaks here and there. Earlier in 2016 following one of these planned software enhancements, 11th Hour Sports went on to earn $113, 987 for $100 bettors on all of its unit selections over the span of 126 days.
Chip is the mastermind behind this highly innovated betting system and he does an excellent job when it comes to keeping his landing page at Doc's updated on a regular basis. From time to time he will actually releaseone of his famous "High Alerts" when he believes that his system is about to go on a major run. Last summer during the 2016 MLB season, one of these alerts preceded a single-day return of plus $15,720.
This sports betting system is ideal for highly active bettors looking for a way to maximize their overall return over an extended period of time. Given the relatively high volume of released selections on a regular basis, there are bound to be some bumps along the way. That being said, since its inception six years ago 11th Hour Sports has never posted a down year.
11th Hour Sports Recent Results
Going back over the last 168 days, the return for $100 bettors for every selection released with a unit play stands at plus $80,129. The system is still tweaking things for its NBA selections, but even with some issues here and there, the return is still a positive $1,280 over the last 33 days. Chip remains confident that things are going to quickly turn around in the NBA with one of his high alerts in place for when action resumes this Thursday night following the All-Star break.
Some of the other recent highlights include another winning Super Bowl, which runs this streak to six years in a row. The system was dead on with winning selections on the total line for the "under" in the first quarter and the first half. It also cashed in on three of its four released selections for props.
Every selection that 11th Hour Sports does release is via text and by design they will come in as close as possible to starting time of the games. Sometimes there may be several plays in each release, or there may just one daily release with a couple of top unit plays for that particular day. As already mentioned, there are going to be some peaks and valleys with this system, but it would be hard to argue against the fact that 11th Hour Sports continues to produce positive returns that are some of the best you will find in the sports betting industry today.
To get in on all the action simply text the word "PICKS" to 29022 to get a free trial of 11th Hour Sports today.