Elite Eight Bracket Picks and Expert NCAA Tournament Predictions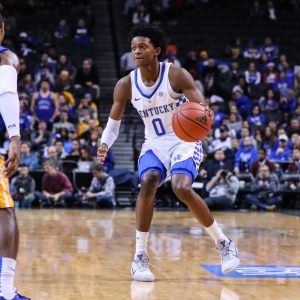 I have had some good years picking the Sweet 16. It has been, at times, as if I had a crystal ball and could see right through the Sweet 16. This was most certainly not one of those years. Wow. Rough couple of days from a prognostication it was. However, I am very confident that my Elite Eight bracket picks will be much better. Without further ado:
East
I didn't see one SEC team in the Elite Eight before the tournament started. I certainly didn't see three, or two in the same region. My issue with picking this group is that I didn't like either of these teams at all heading into the tournament, and I don't really know how either is managing to do what they are doing. One of them has to win, though, so I'll pick the one that makes the least sense - that has worked in almost every game in this region so far. South Carolina it is. Unless Florida has another shot like that in them.
West
This one is relatively straightforward. I really liked Gonzaga coming into the tournament and haven't really seen anything to change that. That West Virginia game was like a bad horror movie, and it could have been scary at the end if West Virginia had shown any competence at all on the final possession, but the Zags showed a whole lot of heart and grit overcoming a crazy defensive approach from the Mountaineers. On the other side I felt fairly confident that Arizona was going to win, but I had real doubts about their constitution going forward and didn't see them beating Gonzaga. And now I don't see Xavier beating the Bulldogs, either. Gonzaga is playing tight games, and Xavier keeps finding miracles, but I have no choice but to go for the better, deeper overall squad. That sends the Bulldogs to the Final Four.
Midwest
Kansas absolutely destroyed Purdue. It was crazy, and it was the best I have liked Kansas in this tournament by far. Oregon won against Michigan, but they were lucky to - Michigan's winning shot at the end came up just short, and the Wolverines had that shot despite being mostly awful. In other words, Oregon doesn't come into this one very strong, and Kansas really does. I don't this one is going to be very close. Kansas is heading to the Final Four.
South
I had North Carolina winning the region, and they looked strong against Butler, but I have changed my tune in this group. I had real frustrations about how Kentucky had been playing up to the UCLA game. They looked joyless - as if they were going through the motions. The talent is massive, but they looked like they were already thinking about cashing their NBA paychecks. But then against UCLA they changed their outlook and it was stunning. They totally outclassed the Bruins, and looked like it wasn't a stretch to do so. If they play like that three more times they will be cutting down nets. And they will beat North Carolina to head to the Final Four as their young talent edges North Carolina's experience.
Final Four
South Carolina will play Gonzaga, and I have to like the Bulldogs there - I had them winning their Final Four game against the top overall seed when the tournament started, so surely I like them against a middling SEC team that has somehow captured lightning. In the other region, I have a little concern about the level of games that Kentucky has been playing - UCLA, North Carolina and Kansas is a real gauntlet for a young team to run. Still, I was so impressed with that UCLA effort on both sides of the ball that I can't pick against them. I was so impressed with Kentucky, in fact, that I am going against Gonzaga for the first time all tournament. John Calipari is going to cut down the nets - and then probably head to the NBA for one last shot.
Doc's Sports has been established as the best in the business for well over 40 years. We want you to see why! That is why new clients can get $60 worth of member's picks free by clicking this link for a no-hassle signup .
Read more articles by Trevor Whenham