How To Wager on the NCAA Tournament and March Madness Betting Tips
by Chris Vasile - 3/8/2017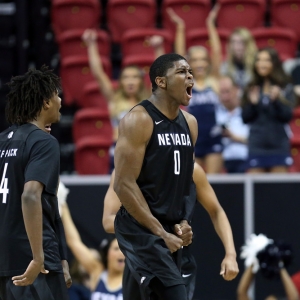 Ladies and gentlemen, welcome to March. It is the third month of the calendar year and consists of 31 days. It is a month that gives bettors a chance to wager on NHL, NBA, European Soccer and everything in between. It is also a month that allows us to whet our appetite for the upcoming MLB season that is just a few weeks away. Above all else, though, March is known for March Madness.
This is a period of time in the college basketball world when we seem to experience an exponential number of upsets, buzzer-beaters, bad calls, make-up calls and instant classics that will be remembered for years to come. It all starts with the conference tournaments that lead up to the much-anticipated Selection Sunday extravaganza. This is a 90-minute show that shapes the outlook of the NCAA Tournament bracket, while simultaneously being criticized and crushing the hopes of about seven or eight teams on the tournament bubble. For seasoned bettors, this process is nothing new. We've learned to endure it and take it with a grain of salt. Some of us believe the process is just an excuse for experts to plug their networks and fill their pockets with cash.
Free $60 in Member March Madness Picks No Obligation Click Here
If you are new to the college basketball landscape, I welcome you. There are several things you must know before you dive right into the craziest time of the college basketball season. For starters, college ball features two, twenty-minute halves instead of four, 12-minute quarters (like the NBA). Second, home-court advantage doesn't exactly exist in March since most tournament games are played at neutral venues. And lastly, you must always remember that you are wagering on college kids. College kids are prone to mistakes, and those mistakes often lead to game-changing results. Should you be on the wrong side of a result, you will feel disgusted then you will curse and vow never to trust 18 to 22 year olds again. If you understand and accept those three basic concepts of college basketball then you are ready for the next step.
The next step is understanding what to do with all the information out there regarding the 68 lucky teams that will be playing in the NCAA Tournament. I will help you understand the seeding, where to generally look for an upset, how to make an educated guess on the Final Four and what to look for in terms of picking an outright winner.
For starters, you can find the NCAA Tournament Futures Odds courtesy of5Dimes
Seeding
Every year there are a handful of teams vying for the four coveted No. 1 seed and a chance to play their first two tournament games close to home. You can always spot these teams from a mile away. They always have less than five or six losses and play in one of the major conferences. As of writing this, this year's No.1 seeds are projected to be Gonzaga, Kansas, Villanova and North Carolina. They are a combined 113-13 on the season. If you are thinking of being a hero and betting against one of these teams to lose their first game, you would be better served lighting your money on fire. A No. 1 seed has never lost their opening game to a No. 16 seed. They are 128-0, and I expect that number to rise to 132-0 after this year's tournament. If in fact it is an upset you are looking to correctly predict, I would recommend looking at the matchups featuring No.4 vs No.13 and No.5 vs. No.12. These two matchups have become a trendy pick to cause an upset. Nobody has proven why this is the case yet, but it's never a bad thing to have good history on your side.

Final Four Worthy

Now that you've made it past the first two rounds and you've avoided picking a No. 16 to upset a No. 1 seed, you are now ready to think about which of the 16 remaining teams have a legitimate shot at cracking the Final Four. Don't get me wrong, basketball is a game and anything can happen. Any team can win on any given night and that is part of the reason why we are in the business of betting on these games.
To determine your Final Four teams, you must take into account some crucial stats that make good teams great. The stats that I look to when all else fails are points allowed, three-point shooting percentage, and, most importantly, free-throw percentage and turnovers (in my opinion). You do not want your potential Final Four team to be prone to turnovers. That is not a path to success. You need your Final Four teams to be good at protecting the ball at all costs and to have the ability to take the free points when fouled.
I've witnessed it time and time again -- teams with leads struggle from the free-throw line and allow their opponent to stay within reach. This often leads to a backdoor cover against the spread, which, depending what side you're on, is the worst possible beat. If you can find teams that are statistically good in the four categories just mentioned, chances are they will be in the mix come the final two weekends of the tournament.
Picking A National Champion
Nobody in this world watches the NCAA Tournament without cheering for their current school or alma mater to win or without trying to predict who actually has what it takes to win six games in a little over two weeks.
I've already mentioned four statistical categories that you should look at closely when picking a Final Four, and you should definitely take those categories into account again when picking a winner. But you shouldn't stop there. A winning team will also be experienced, battle-tested and well-coached. Judging by the futures odds, Kansas is the favorite to win the tournament (+655), with North Carolina, UCLA and Gonzaga checking in at (+800). All four of those teams would be solid picks to be crowned National Champions, and all four of those teams meet the criteria of potential champions.
At the end of the day, correctly picking a National Champion requires some research and knowledge, but it also requires a lot of good breaks. As long as you don't pick a team ranked lower than the No. 8 seed to win, you will have a chance. The No. 8 seed is the lowest seed to appear in a National Championship game and win the tournament outright (No. 8 Villanova won in 1985).
Doc's Sports has been established as the best in the business for well over 40 years. We want you to see why! That is why new clients can get $60 worth of member's picks free by clicking this link for a no-hassle signup .