March Madness Money Management Tips and Expert Betting Advice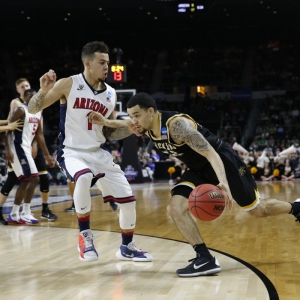 For most people the NCAA Tournament is all about brackets and pools . While that is undeniably fun and potentially profitable, March Madness is also a great time to be alive for bettors. There are plenty of games to choose from , they are all televised, you don't have to worry about home-court advantage, and you can be certain that teams aren't going to be holding anything back. It's a bit of a betting dream, really. To maximize your betting potential, though, you need to make sure that your March Madness money management is as strong as it possibly can be. Here are four tips to keep in mind in pursuit of that goal:
Free $60 in Member March Madness Picks No Obligation Click Here
Maximize your bankroll: You have some work to do before you even handicap a single game in the tournament - and it will have more to do with your ultimate success than anything else. You need to determine how much money you are willing or able to bet - and potentially lose - on the tournament. If you hit a rough stretch and that money disappears then you are done betting. Perhaps that money will be part or all of your profits from the year of betting. Or part or all of your regular-season bankroll. Or maybe it's just all new money that you are putting on the line.
Once you know how much you can afford to bet then you can look at your bet size and what will work for you. By knowing your bankroll, and thinking about what your goals are - long-term profits or fun and a chance at a big score - and how willing you are to go broke, you can determine what portion of your bankroll you should be betting on each game. By making all these decisions before the tournament you take an emotional aspect of things out of your in-tournament decision making, and you can just focus on making your best possible handicapping decisions.
Control yourself: You won't get bonus points for betting every single game, or even most of them. You have to make sure that you have the discipline in place to bet only on the games that offer nice betting value. That's easier said than done - especially on the first weekend of the tournament - because of the number of games, the media and general public excitement, and the hype surrounding so many of the teams.
There are a lot of games, though, that just don't make any sense for bettors. You need to make value your favorite word - you should be betting only the games in which one side has a clear edge against the spread. If a game doesn't offer a whole lot of value then you just need to pass on the game, forget about it, and move on to the next one.
Similarly, you need to make sure that you are sharp when you are making a bet so you don't make a bad choice. On the first four days of the tournament in particular the games come in marathon fashion - from the morning until late into the night. It's hard to stay at the top of your game as a handicapper for 12 hours or more. If you find you are too tired to make your best decisions, just back away and get some rest for the next day. This game is hard enough to beat when you are at your best, so you don't want to get in your own way.
Forget about your bracket: I can only assume you are going to fill out a bracket or three - everyone does it. When it comes to betting, though, you need to forget that your bracket ever existed. You can't let yourself be influenced by who you thought was going to win when you quickly filled out your bracket or, more importantly, who you need to win to help out your bracket.
Remember, brackets are straight up picks, so they are nothing but a distraction when it comes to picking against the spread. Point spread bettors don't care who wins - just how they win. Keep the worlds of your bets and your bracket completely insulated from each other.
Watch the public action: You should always be looking at what the public thinks of a game and what impact that has on how the lines are set and how they move. It is especially important in a high-profile event like the tournament. The more attention games get from the media, the more money is bet on the games by casual bettors.
You have to remember that the public doesn't bet with the same mental process that successful handicappers do. They are controlled by emotions and surface storylines instead of what actually impacts how games turn out. When the public is out on full force, it can be harder than normal to find value if you are on the same team that the majority of the public is and significantly easier if you are on the opposite side. This shouldn't be the lone reason to bet on a team or not, but it certainly plays a factor in what a good decision looks like.
Get free picks from any Doc's Sports handicapper - there is no obligation for this offer and no credit card required. Just sign up for an account, and you can use the $60 in free picks for any Doc's Sports Advisory Board handicapper and any sport. Click here to get started now .
Read more articles by Trevor Whenham