NCAA Tournament Sweet 16 Betting Advice: Differences Between Opening Round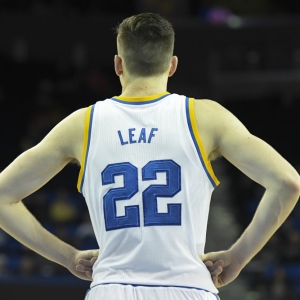 The breezy fun is over in the NCAA Tournament. Now things get serious. Once the Sweet 16 is set, teams suddenly believe they have a chance, the level of competition increases, and it's like a whole new event. Teams survive the first two rounds and then win the tournament in the next four.
As much as teams need to adjust and adapt, bettors do as well. What happens from this point forward bears little resemblance from a betting perspective to what has already happened. Here are four of the biggest adjustments you need to make to give yourself the best chance possible of success:
Respect the money more: On the first weekend of the tournament a lot of the money bet is casual money - people watching some of their first college basketball of the year and throwing around a few bucks to have something extra to cheer for. With all due respect, the more casual money is, the dumber it is. The public is generally predictable in the teams they like and dislike, and oddsmakers know that and exploit it.
To succeed as a smart bettor on the opening weekend you need to be very aware of how the public is betting and what it means for how lines are set and how they move. The public loves the first weekend and last three games of the tournament but doesn't pay nearly as much attention to the middle weekend. There are fewer games, fewer crazy results, and less overwhelming timeslots. And it won't help this year that between Villanova, Duke and Louisville a whole lot of brackets have been busted - casual bettors' interest falls off a cliff once they are out of their pool.
Once the Final Four rolls around people are interested again, and betting volumes pick up for casual bettors. This weekend, though, the average dollar bet is much sharper. That means that handicapping becomes much more important because margins for error are smaller.
On the opening weekend it is relatively easy to find teams that aren't getting the respect from the public they deserve and are delivering big value as a result. Now you have to work harder and be more dialed in to find the value. It's not all bad - there is still more dumb money this weekend than most of the college basketball season. It's just not like it was for the last games.
There aren't a lot of mismatches: In the first round especially, but in the second round as well, we see a lot of games with two teams on the court but only one with a real chance of winning. By the Sweet 16, though, teams have won two tournament games, and you can't fluke into doing that. Teams now are talented and having some things going for them - and they have some momentum.
It is rare that you see a true mismatch this weekend. That is especially true in a weekend like this one. There truly isn't a team in action this weekend that I absolutely cannot see winning, nor is there is a single team that seems incredibly strong and ferociously dominant. This is as wide open a tournament as there can be, and that makes it challenging for bettors.
There is a plus side to this, though. Tighter games means smaller spreads, and that means you can spend a lot more time focusing on who is going to win than on how much they are going to win by.
Breathing room: The first weekend of the tournament is crazy. For four straight days you can park yourself on the couch and watch basketball in an endless stream. It's just as crazy for teams as well - as soon as they get off the court after their first win they have to get right into preparing for the next game. It's chaos. Madness, even.
Now, though, players have gotten to sleep in their own beds a couple of nights, and coaches have had more time to prepare. It's still a short week between games, but not an insane one. As a result, we often see the better version of the best teams in the second week, and teams that have been riding a wave of emotion can find it hard to carry that forward.
The general rule here, then, is that we can't always assume that the team we saw in the first weekend will be the same team we see in the second one.
Reality sets in: For the first weekend teams can immerse themselves in the tournament. They don't have time to think, so they don't have time to contemplate how big the challenge is for them. By the second weekend, though, they have had a chance to come down to earth a bit and consider what is going on for them.
How often have we seen a surprising team look incredible in the opening weekend and then look just hopeless by the time the Sweet 16 starts? I'm not as worried about that this year as some years because there aren't a lot of low seeds alive, and those that moved on are still talented and impressive teams. Still, we need to be aware of this.
We also need to think about the pressure teams will face and the impact that that will have on the players. Every team will be heroes in their home market and will face dramatically more pressure now than they did heading into the opening game. Some teams have the experience, coaching and roster to handle that very well. Others just crumble under the weight of those expectations. Spending some time figuring out which teams are likely to be which is time very well spent.
Get free picks from any Doc's Sports handicapper - there is no obligation for this offer and no credit card required. Just sign up for an account, and you can use the $60 in free picks for any Doc's Sports Advisory Board handicapper and any sport. Click here to get started now .
Read more articles by Trevor Whenham