Sports Betting Futures Odds: March Madness is Just About Here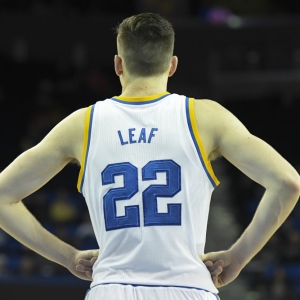 It's the most wonderful time of the year; no, not Christmas. March! Football season may be over, but baseball is underway, the Masters is not far off, playoffs in the NBA and NHL are approaching, and-most importantly- the NCAA Tournament is upon us . Will Villanova repeat as champion? Can North Carolina go one step father than it did in 2016? Is a Final Four trip finally in the cards for Gonzaga? Those questions, and more, will soon be answered.

All odds provided by BetOnline Sportsbook .

NCAA Tournament

North Carolina (+600) -After splitting two regular-season games with Duke, UNC lost the proverbial rubber match 93-83 in the semifinals of the ACC Tournament. Still, the Tar Heels are 27-7 overall heading into the NCAA Tournament and last year's trip to the title game can only help in terms of experience.

Gonzaga (+650) - One loss is one loss, no matter how easy a schedule may be. The Bulldogs are 32-1 going into the Big Dance, with a lone blemish coming at the hands of BYU in the regular-season finale. Gonzaga locked up a No. 1 seed by bouncing back to win the West Coast Conference Tournament.

Villanova (+700) -Villanova won it all in 2016 after winning a final that won't soon be forgotten, beating North Carolina on a three-pointer at the buzzer by Kris Jenkins. The reloaded Wildcats are 31-3 this season and went 15-3 in the Big East before taking care of business in the conference tournament.

Duke (+750) - The East Region may not be the toughest from top to bottom , but two of the top four National Championship favorites are on hand. No. 1 seed Villanova and second-seeded Duke are on a collision course for the Elite Eight. The Blue Devils have struggled at times, but they won the ACC Tournament.

South Region

North Carolina (+120) -The toughest region? That belongs to the South. Contenders include North Carolina, Kentucky, UCLA, Butler, Cincinnati, and Wichita State. Five of the top 15 teams in the RPI are in the South Region. UNC could face Seton Hall in the second round and Butler in the Sweet 16.

Kentucky (+300) - If the top two seeds advance, the Elite Eight showdown between North Carolina and Kentucky would be a rematch of a Dec. 17 contest won by the Wildcats 103-100 thanks in part to 47 points from freshman Malik Monk. The SEC regular-season and tournament champions are 27-5 overall.

UCLA (+450) -UCLA had been in contention for a No. 2 seed, but a Pac-12 semifinal loss to Arizona ended those hopes. As such, the Bruins are on the third line and could face Kentucky as early as the Sweet 16. UCLA is young, but freshmen Lonzo Ball and T.J. Leaf are capable of taking this team a long way.

Butler (+1000) - Butler was the national runner-up in both 2010 and 2011. Can the Bulldogs make it back to the Final Four in 2017? Being in the South Region does not help, and a current two-game skid will not improve confidence. Butler is coming off an opening Big East Tournament loss to Xavier.

Champions League

Barcelona (+300) -In one of the most improbable comebacks in soccer history, Barcelona recovered from a 4-0 deficit after one leg of its fourth-round Champions League matchup with Paris Saint-Germain by winning the second match 6-1 last week at Camp Nou. Barca scored three goals in the last seven minutes to advance.

Bayern Munich (+300) - Bayern Munich reached three finals and won it once in a four-year span from 2010 through 2013, but it has not been back since. Dating back to last November, the Reds have gone 18 straight matches across all leagues without losing. They have won five in a row by a combined score of 22-1.

Real Madrid (+450) -Real Madrid is the defending champion, having outlasted Atletico Madrid in penalty kicks last spring. The Whites boast 11 all-time Champions League titles, four more than any other club (AC Milan has seven). They recently took care of Napoli 6-2 on aggregate during fourth-round action.

Juventus (+800) -The picture will become more clear on Friday, when the quarterfinal draw-which is completely random with no seeds-takes place. For now, the top three favorites are apparent and Juventus is a distant fourth. The Zebras, who finished runner-up in 2015, blanked FC Porto 3-0 on aggregate to reach the quarterfinals.

Arnold Palmer Invitational

Rory McIlroy (+650) - McIlroy finished T11 at Bay Hill in 2015 and was T27 last season. A better performance should be expected this time around, because the Northern Irishman is the reigning FedEx Cup champion and he remains in fine form this season (T7 earlier this month in Mexico).

Henrik Stenson (+900) -You don't hear this every day: Matt Every is the two-time defending champion of a PGA Tour tournament. He picked up his first title of the pair in 2015, beating runner-up Stenson by one stroke. The Swede also endured near-misses in 2014 (T5) and 2016 (T3).

Jason Day (+1200) - Every missed the cut last year, and thus the door opened. Day walked through it to the tune of a one-shot victory over Kevin Chappell. Day, however, has not been at his best in 2016 and physical problems continue to be an issue. The Aussie placed T5 in his most recent start at Riviera.

Hideki Matsuyama (+1400) -Matsuyama was the hottest player on tour last fall and really through early February, with five titles worldwide in the span of less than four months. The 24-year-old from Japan has cooled off just a bit with a missed cut at Riviera and a T25 earlier this month in Mexico.



Read more articles by Ricky Dimon