Sports Betting Futures Odds: Kentucky Derby Kicks Off Triple Crown Season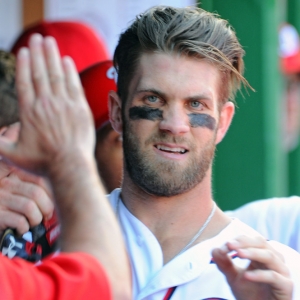 May is a month that belongs to basketball, hockey, and also to horses. As playoffs heat up in the NBA and NHL, the Triple Crown season begins on the horse track. It all starts with this Saturday's Kentucky Derby at Churchill Downs , where the likes of Classic Empire , Always Dreaming , and McCraken will try to follow in the footsteps of 2015 Triple Crown winner American Pharoah.

All odds provided by BetOnline Sportsbook .

Kentucky Derby


Free $60 in Member Sports Picks No Obligation Click Here


Classic Empire (+450) - Classic Empire is the son of Pioneerof the Nile, who finished runner-up at the 2009 Kentucky Derby. That also means that Classic Empire is related to American Pharoah, who was sired byPioneerof the Nile as well. This 3-year-old won the Breeders' Cup Juvenile last fall and the Arkansas Derby last month.

Always Dreaming (+525) - Always Dreaming's pedigree is similarly nothing to sneeze at. He was sired by Bodemeister, who finished second at both the Kentucky Derby and the Preakness Stakes in 2012. This horse clearly has a chance to one-up his old man, because he has won two straight races-including the Florida Derby in April.

McCraken (+575) - McCraken, who won four consecutive races last fall, missed the Tampa Bay Derby in March due to an ankle injury. But he placed third at the Blue Grass Stakes last month and is reportedly good to go for Saturday. Jockey Brian Hernandez Jr. had a choice between two Kentucky Derby contenders, and he sided with McCraken.

Irish War Cry (+575) - Irish War Cry won the Wood Memorial in early April, giving him two wins in 2017 and four victories in his last five starts. He is the son of Curlin, who triumphed at the Preakness and the Breeders' Cup Classic in 2007. Gunnevera, a Fountain of Youth Stakes winner in March, is a +700 fifth choice this weekend.

National League MVP

Bryce Harper (+125) - Harper rolled to NL MVP honors in 2015, when he batted .330 with 42 homers, 99 RBIs, and 118 runs scored. The Nationals' outfielder slumped dramatically last year but is back on track in a big way in 2017. Through 26 games he is hitting .389 with nine home runs, 27 RBIs, and 33 runs scored.

Kris Bryant (+350) - Bryant could not have asked for a better 2016. He was National League MVP and led the Cubs to their first World Series title in 108 years. The 25-year-old third baseman is off to a solid-but-unspectacular start this season, with a .291 average, five homers, 15 RBIs, 20 runs, and four stolen bases.

Corey Seager (+700) - In his first full major-league season in 2016, the Dodgers' shortstop batted .308 with 26 dingers, 72 RBIs, and 105 runs. Seager is on pace for similar totals this year with a .306 average, five homers, 17 RBIs, and 17 runs scored. It would help if Los Angeles begins to climb from third in the NL West.

Nolan Arenado (+700) -There is an obvious youth movement going on in the National League, as evidenced by the ages of the four MVP favorites. Seager is 23, Harper is 24, Bryant is 25, and Arenado is 26. The Rockies' third baseman is batting .301 with seven home runs, 17 RBIs, and 16 runs scored so far in 2017.

Adrian Peterson and Marshawn Lynch

Both players to lead their teams in rushing (+200) -There has been a game of musical running backs this offseason. Lynch went from retirement to Oakland, Latavius Murray went from Oakland to Minnesota, and Peterson went from Minnesota to New Orleans. With Murray gone, Lynch doesn't have much competition.

Both players to lead their teams in rushing TDs (+180) - Beast Mode last played in 2015, when he suited up for just seven games with Seattle and scored three touchdowns. That was preceded by four years all with double-digit TDs. Peterson has played only one full season in the last three years (2015) and scored 11 times.

More rushing attempts in 2017 (Lynch -44.5) - Lynch is expected to get more carries in 2017 because he is currently joined in a backfield by the likes of Jalen Richard and DeAndre Washington. Those look like unspectacular backups at best. Peterson will likely compete for carries with Saints' teammate Mark Ingram.

More rushing yards in 2017 (Lynch -174.5) -In turn, Lynch should have an opportunity to rack up more yards than Peterson as long as he stays healthy and motivated. Peterson also finds himself in a more pass-happy offense led by quarterback Drew Brees, who will likely keep slinging it even at 38 years old.

Wells Fargo Championship

Dustin Johnson (+500) -This week's Wells Fargo Championship is being held in Wilmington, N.C. because the usual site of Quail Hallow in Charlotte is hosting the 2017 PGA Championship in August. Of course, it hardly matters what course golf is being played on for Johnson. If healthy, he is simply the best player in the world.

Jon Rahm (+1000) - The top-ranked Johnson missed the Masters at the last minute because of a freak back injury, whereas Rahm made his debut at Augusta National last month. The 22-year-old Spaniard out of Arizona State, who placed T27 in Augusta, has four top-10 finishes this season-including a win at Torrey Pines.

Adam Scott (+1600) -Scott missed the cut at this tournament in 2015 but turned in a solid T17 performance last season. Although the Australian has not done a whole lot in 2017, he contended for the first three days in Augusta and finished T9. Scott has not won an event since triumphing in back-to-back weeks last February and March.

Paul Casey (+2000) -Casey missed the cut at his first tournament of 2017 but has made seven straight-including a T6 performance at the Masters. The 39-year-old Englishman played the weekend at Quail Hallow last spring and played well before stumbling to a Sunday 77. Phil Mickelson is a +2200 fifth choice this week.



Read more articles by Ricky Dimon