Odds to Win 2018 World Cup with Expert Betting Analysis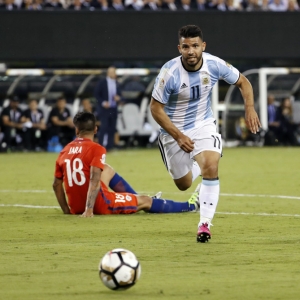 Soccer is by far the most popular sport in the world, played by more people in more countries than any other game on the planet.
However, at its highest levels soccer is one of the most elitist sports that there is.
Over the course of the last 12 World Cups, spanning more than 50 years, just six countries have won the world championship: Brazil, Germany, Italy, Spain France and Argentina. There has not been an underdog winner or major upset in this tournament in decades, and one of these same national teams are expected to hoist the trophy in Moscow this July.
The 2018 World Cup will take place in Russia from June 14 to July 15. Russia will host this year's quadrennial event, and current 2018 World Cup betting odds and odds to win the World Cup are currently posted at all offshore and Las Vegas sportsbooks.
The biggest underdog in modern betting history to win the World Cup was France in 1998. Brazil was an overwhelming favorite that year, and France's reputation as a perpetual bridesmaid left them as an afterthought - even with the tournament on their home soil. But "Les Bleus" came through as a +1000 underdog that year.
Since 1990 that 10-to-1 underdog was the biggest title payout in the World Cup. And if we use that as our benchmark heading into this year's tourney then there are really only five primary contenders to win this summer's biggest prize.
Brazil (+425) - The Brazilians are soccer royalty and will always be among the top two or three teams with odds to win the World Cup. Their five championships are the most of any nation, and they boast the most talented roster, top to bottom, of anyone in the world. However, Brazil was not able to win their sixth title in 2014 despite being a massive favorite and hosting the tournament.
Germany (+450) - The German soccer team was responsible for Brazil's ouster four years ago in a stunning 7-1 demolition in the semifinals. "Die Mannschaft" went on to win the 2014 World Cup and will attempt to become the first back-to-back champion since Brazil in 1958-1962. The German core is the same as the group that won the 2014 title. But they are fighting against a half-century's worth of history.
Spain (+600) - The 2010 World Cup champions were responsible for a shocking flame out in the 2014 World Cup, failing to make it out of the group stage and serving as the tournament's biggest disappointment. Spain has somewhat muted expectations entering Russia. But their dominating qualifying (plus-33 goal differential) suggests that there's nothing muted about their talent.
France (+650) - The French make the shortlist of team's favored to win the World Cup. Yet they are still somewhat of a sleeper heading to Russia. This team has quality all over the field and made it to the finals of Euro 2016 (which was held on home soil). This generation of French players is entering its prime years, and if they can coalesce then this squad could earn the nation's second crown.
Argentina (+950) - This is the sucker's play. Argentina's odds are based on one thing and one thing only: Lionel Messi. The world's greatest player was good enough to carry this team through qualifying. But the World Cup has vexed Messi in the past, and I don't know that he's has enough to overcome Argentina's overall shakiness. The public will bet on a big name, so Argentina's odds to win the World Cup are inflated ahead of deeper, more talented, more capable teams like Belgium (+1150).
Below are 2018 World Cup betting odds and the odds to win the 2018 FIFA World Cup. Be sure to check my Insider's Page for details on when I will be releasing my World Cup 2018 predictions for clients:
FIFA World Cup 2018 Winner
Brazil +425
Germany +450
Spain +600
France +650
Argentina +950
Belgium +1150
England +1800
Portugal +2500
Uruguay +3200
Croatia +3300
Colombia +4000
Russia +4500
Poland +6000
Mexico +10000
Denmark +10000
Switzerland +11000
Sweden +15000
Egypt +15000
Serbia +17500
Nigeria +20000
Senegal +20000
Peru +20000
Iceland +24000
Japan +30000
Australia +50000
Costa Rica +55000
Morocco +60000
Iran +65000
South Korea +75000
Tunisia +100000
Panama +150000
Saudi Arabia +150000
ROBERT FERRINGO is one of the top all-sports handicappers in the country and will be releasing rated selections in the 2018 World Cup this June and July. Robert has posted back-to-back winning World Cups (2010 and 2014) and went on an insane +$4,700 run with his plays in Euro 2016. Sign up for his plays here .
Read more articles by Robert Ferringo