Best Sports Betting Systems: Doc's Sports Exclusives Earn Big Wagering Profits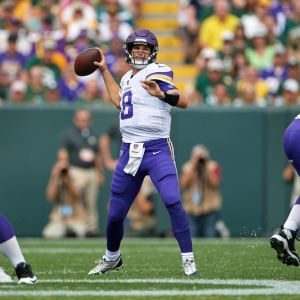 A new season of betting on football is underway and Doc's Sports Service is already in mid-season form with a number of high-unit winning plays. Backed by an in-house team of expert handicappers, it is easy to see why they are a recognized leader and trusted name in sports handicapping since 1971.
Doc's also has an expert team of nationally recognized handicappers onboard to extend the number of premium selection packages they offer. To round out the picks portfolio are two highly successful sports betting systems for avid bettors looking for a high volume of weekly plays.
Formed in 2017, Doc's Consensus combines the handicapping skills of the "best of the best" in the sports betting industry to release high value selections for all the major sports. Leveraging close to 50 years of experience in the field, this betting system is designed to meet the needs of bettors looking for a steady volume of daily plays as well as high-unit picks on a regular basis.
The stated goal is an overall winning rate between 58 and 63 percent. Over the long term, this can provide a rather lucrative return on investment. The best way to maximize that investment is betting every selection with the use of Doc's Unit Betting System. Based on your individual betting unit, you will always know how much to wager on each pick.
With any betting system, the proof is always in the actual results. Doc's Consensus is currently on an eight-night run that has generated a plus $2885 return for $100 bettors. More importantly is an 8-4 record in the last 12 eight-unit plays. This includes a pair of eight-unit winners this past weekend.
Selections for daily MLB games and the upcoming seasons in the NBA and NHL are released via text message for that day's pick. Selections for college football and the NFL are also sent via text when the value in the betting line is just right. Recommended unit plays can include pointspread bets, totals, and moneylines as well as occasional first half bets depending on the game.
Doc's Consensus Picks offers two selection options (weekly and monthly) at a very affordable price. The best value is the monthly consensus selection package for avid bettors looking to maximize their overall return. You can get a free, no obligation trial of Doc's Consensus Picks by simply texting the word CONSENSUS to the number 29022.
The other betting system available through Doc's takes a highly unique approach to generating its daily and weekly selections. While most sports betting systems rely heavily on computer software that gathers stats, facts and betting trends, the +EV Syndicate looks for the best value in the actual betting lines for the games. Since joining Doc's earlier this year, the return to bettors is plus $4,514.
EV is short for the Expected Value of the betting line the system uses when the pick is released. The CLV designation is the Closing Line Value of any game. The entire goal of this system is maximizing the EV in the selections it releases against the CLV. For example, if you bet an MLB favorite at -110 and it closes as a -140 favorite by game time, this would indicate +EV. This also indicates high Closing Line Value. This system has worked so well for MLB games that this season's current return stands at an impressive plus $15,766.
Time-tested results have proven the theory that if the +EV is high enough, it will guarantee long-term profit. The technical aspects of this system do involve cutting edge software designed by data-science experts using complex math models.
What avid bettors are really interested in is positive results and +EV Syndicate passes that test with flying colors. The system is constantly back-tested and continually updated to maintain its high level of success.
Another important aspect of the selection process is pure objectivity. Human influence introduces a level of bias in the decision making process. That has been eliminated in this system to allow the +EV create positive CLV in more than 75 percent of the recommended selections that are released.
The +EV Syndicate offers selections for all the major sports. There are both a weekly and monthly selection package at very affordable rates. Each batch of selections will be sent to subscribers on a daily basis via text. If you are ready to take your game to the professional level, then working with the +EV Syndicate is the next logical step. For a free, no obligation trial simply text PICKS to 29022.
Read more articles by Dave Schwab