2019 Blue Grass Stakes Expert Picks with Odds and Betting Predictions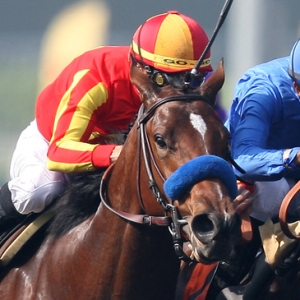 The Blue Grass Stakes is unquestionably a major Kentucky Derby prep race, and it has the points on offer to prove it, but it has been a long time since it has been relevant. It came close last year when winner Good Magic was second in the Derby and a tight fourth in the Preakness. But it has been a long time, not helped by the fact the race was run on a synthetic track for too long, since the race has really mattered.
Early in the 90s, though, the road to the Triple Crown went through Keeneland and this race. 1990 winner Summer Squall won the Preakness. 1991 champion Strike the Gold won the Derby. 1993 Blue Grass winner Prairie Bayou was second as the favorite in the Derby and then won the Preakness. And though 1994 and 1996 winners Holy Bull and Skip Away didn't win any Triple Crown races between them, both went on to be named champion three-year-old - and Holy Bull was named Horse of the Year in 1994 as well.
So, it is possible for this race to matter. And though the 14-horse field doesn't include any obvious superstars, the road to the Derby has been filled with so much underwhelming uncertainty this year that anything is possible. Maybe this is the year for this once-great race to rise again. Here are the highlights of the field. (Odds are the track morning line)
Vekoma (9/5): This colt broke his maiden in his first try at Belmont in September then won the Remsen in November to announce his presence on the Derby trail. He was off until the beginning of March when he was favored in the Fountain of Youth, but the suicidal early pace in that race messed everything up. He wasn't at the front, but he was close enough that it affected him. He still rallied for third and showed some heart in doing so. And now he's here. He hasn't blown me away with his works since, so I don't love the price. But he's a son of Candy Ride, and I really like that sire of greats like Gun Runner and Shared Belief. And this is a big race but far from a great one. He makes sense as the favorite, but I wouldn't want the price to fall much below where it opens. He's my pick here, but not one I am deeply in love with.
Win Win Win (7/2): This colt is a maternal grandson of Derby and Preakness winner Smarty Jones, a popular colt that many still remember with affection. But he has yet to show nearly what his famous kin had going for him. After winning three of four at Laurel and Tampa Bay Downs, he was third in his graded stakes debut in the Tampa Bay Derby. I hated that result, though. The pace set up almost perfectly for him, and he had room to move late, but he just couldn't get it done. He has looked like a sprinter, and when he had to stretch out last time, he just wasn't good enough. How he has to stretch out more against a bigger field. I really doubt his distance abilities, and at this price he's an easy pass.
Signalman (5/1): This was one of the top two-year-olds in the country last year. He was second in the Breeders' Futurity and third in the Breeders' Cup Juvenile before winning the Kentucky Jockey Club to wrap up the year. But after some time off, he returned in the Fountain of Youth at the beginning of March and he looked just lousy in finishing seventh. The list of strong two-year-olds that looked lousy at three is really long, so it would be no surprise if we have seen the best of this colt. But I love how he has worked since his last race, capped by a very impressive bullet at Gulfstream on March 30. He's got talent, and he seems to be finding his form. At this price he is very attractive in exotics - including on top.
Somelikeithotbrown (10/1): Before we get into this horse, let's tackle the really important issue he brings up. Have you had a Hot Brown? My wife and I stopped for lunch in Midway, Kentucky, on our way to Louisville for the Kentucky Derby in 2009. A decade later I can still taste every glorious bite of that ridiculous 'sandwich' in my mind. It took a couple years off my life, but man was it worth it. Anyway, chances are very high that this colt isn't nearly as good as the sandwich masterpiece he is named for. At least not on dirt. He technically has won a Derby prep, but the Jeff Ruby Steaks (It's really spelt like that, and it drives me crazy every time I see it) is on a synthetic track at Turfway and is hardly relevant. And before that, he was a turf horse - most notably finishing third in the Breeders' Cup Juvenile Turf. He's bred to like dirt - he's a son of Derby and Preakness winner Big Brown. But he has a lot to prove, and in a field this big I'm not willing to put much money on him to prove it here.
Read more articles by Trevor Whenham