Expert College Basketball Betting Advice: Handicapping Conference Tournaments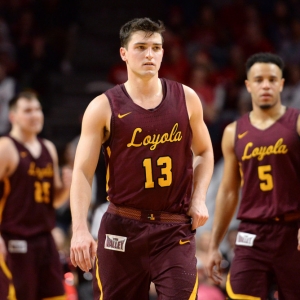 Conference tournament season in college basketball is a great time, but often less for what they are than what they represent - this means that the brackets are just days away and the NCAA Tournament is about to start. Conference tournaments can be important and dramatic - especially in lesser conferences where an automatic bid is on the line and teams aren't likely getting into the big show otherwise. But in major conferences where teams are often in or out regardless of how the tournaments turn out things are different. Conference tournaments can offer nice opportunities for bettors. But they are different - than both the regular season that came before and the NCAA Tournament that follows it. The more you can identify those differences, the better your chances are of betting success. Here are five things to keep in mind as you prepare for these tournaments:
How healthy are they?: It has been a long season just to get to this point, and for teams that are moving on to the NCAA Tournament, it's not like the road is going to get easier down the road. Teams that have core players who are banged up can be forced into using the conference tournaments as a chance to rest their players to get them healthy. It's not ideal in many cases, but if they got banged up at the end of the regular season it's not like teams have any other choice. This is a very important time to be looking at injury reports - and to be going deeper than that.
Do they care?: There are some teams, and coaches in particular, that really care about conference tournaments and put a lot of focus into getting ready for them. And there are others that only see the tournaments as a means to an end, and they don't want to burn up more than they absolutely have to in order to get ready for the big tournament. You can look back at what coaches have done over several years in conference tournaments to get a sense of how they approach the tournaments. Do they consistently overachieve - or at least meet the best of expectations? Or do they often seem to underwhelm?
Sweeping up: Conference tournaments frequently give us the situation where teams are playing each other for the third time in a year. If a team has won both of the prior meetings, then you have to decide if they are likely to complete the sweep or not. Over time, we have seen that the team that has won two already has an edge in the third game, but that that edge isn't actually that large. You can tie yourself in knots trying to figure out these situations. Does the team that has lost the first two have an edge because they can play looser and they know what it takes to win now? Or does the team that has won the first two have the edge in the third one as well because they obviously know how to win? You can get very confused with that kind of thinking, and it is only rarely productive. Most often it is better just to treat these situations as unique games and ignore that a possible sweep is on the table. Value matchups over irrelevant labels of what has happened in the past.
Location, location, location: Location is obviously always a factor in college sports, and that is true in these tournaments as well. When a team is playing close to home, they have easier travel to get there, and they are likely to have better crowd support. That can be a boost in a conference tournament - especially when things are otherwise tight between two teams. It can make a neutral court less neutral. You need to be careful, though, that the location advantage actually exists. A school that doesn't have a strong base of support isn't actually going to be benefitted by playing close to home as much as they could be. When the Big Ten Tournament was in New York, for example, it might seem that Rutgers would have a big edge because it was in their backyard. But they are terrible at basketball, and their fans don't care, so they aren't getting a big boost. Michigan would benefit a lot more than Rutgers from the location even though they are much further away because of their alumni base in the city.
Pace yourself: If you aren't this person, then you probably know someone who is - the guy who goes to Vegas, goes incredibly hard out of the gate, and then is so wrecked the last couple of days of the trip that they can barely leave their rooms. It's better to burn out than fade away, but there is no pride in burning out early. That is especially true at this time of year. There can be value in the conference tournaments, and they can definitely be worth betting in spots. But there is no one on the planet that thinks that the conference tournaments are the main event - not with the NCAA Tournament looming just a week later. Imagine how foolish you would feel if you blew your bankroll in conference tournaments and didn't have anything left for the main event. Take your shots when they make sense, but keep your eyes on the main prize.
Free March Madness betting picks? Doc's Sports has you covered - get $60 worth of March Madness picks free from any of Doc's Sports expert handicappers. Get $60 worth of premium members picks free . Doc's Sports offers free college basketball picks every day of the tournament on our homepage.
Read more articles by Trevor Whenham
---
Most Recent March Madness Betting