March Madness Money Management Tips and Expert Betting Advice 2019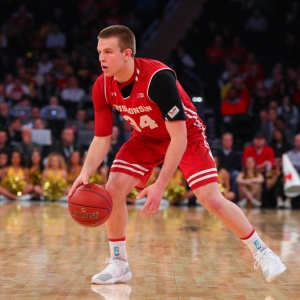 The NCAA Tournament is pure heaven for bettors, and in particular the first weekend. Forty-eight games over four days with teams playing at full intensity. The public loves it, attention on the sport is never higher, and there are so many opportunities for action. To succeed in the big event as a bettor, though, you need to have your betting game in top postseason form. To help you with that, here are some March Madness money management tips and some expert betting advice to guide you to success. This won't guarantee you success, but it will certainly decrease your chances of failure.
Consider your bankroll: The more work you can do to get your bankroll ready for the tournament, the better your chances of success. Doing so starts with one question - how much money are you willing to lose on the tournament? More accurately, perhaps, how much can you afford to lose? You obviously aren't going into the tournament planning to lose. But you never want to be in a situation where you could lose money you need, and that is especially important here when there are so many games in a short time.
Once you know how big your bankroll is for the tournament, then you can think about bet size. Besides the size of your bankroll, that will be determined by how many bets you are planning to make, how aggressive you want to be, what kinds of bets you are making and the chances they have of paying off, and so on. Your attitude also factors in here. If you are in it just to have some action and a rooting interest in games, then you might be more aggressive with your bet size and bet selection than you would be if you are looking to maximize value and nurture your bankroll carefully.
By doing the work to figure out what your bankroll will look like in advance, you will make it much easier to take emotion out of your selections.
Get yourself under control: It is very easy to find yourself getting out of control in the tournament. There are so many games, and the drama and chaos can be overwhelming. But you don't get points for betting on every game, there are a lot of teams that you won't be familiar with before the tournament, and you can't likely handicap all of the games very effectively in the time you have leading up to them. You need to have discipline at this time of year so you can make sure your emotions or biases aren't guiding your bets, but you are chasing value - and finding it more often than not.
It's especially important to show discipline on the first two days of the tournament. Games start early and run until late, and there always seems to be another one starting. You need to get rest, and maybe drink a soda water instead of a beer from time to time, to make sure you are still sharp by Friday.
Ignore your bracket: Filling out a bracket is a whole lot of fun; maybe the best part of the tournament experience. But it has absolutely nothing to do with betting. In fact, it can get in the way of betting. You need to forget what is on your bracket while you are making bets. If you don't, then it can be too easy to be drawn towards a bet because it will help your bracket, not because it offers value.
Keep an eye on the public: The way the public is betting on any game is important because it can have such an impact on the way that limes are set and how they move. And that is more important now during the tournament than at any other time of the year. First, the amount of public attention of these games is dramatically larger than it is for any other college game leading up to this point. And a lot of that added action isn't exactly the smartest action - these people aren't betting now because they have spent all winter studying the sport. On top of that, lines are posted much earlier for these games than they are for games during the regular season, so the public has more time to get their action down and move the lines.
Want free March Madness betting picks? Doc's Sports has you covered - get $60 worth of March Madness picks free from any of Doc's Sports expert handicappers. Get $60 worth of premium members' picks free . Doc's Sports offers free college basketball picks, parlays, tips every day of the tournament on our homepage.
Read more articles by Trevor Whenham