MLB Betting Advice: Surprise Teams Raking at the Betting Window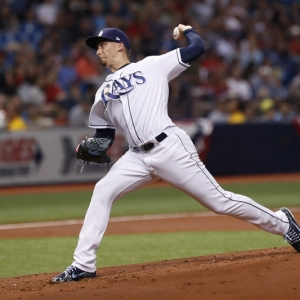 We are a month into the baseball season, which is long enough to begin to judge what teams are and what they have to offer. There are teams that are what we expected them to be. There are teams that have been massively disappointing. And, most interestingly for bettors, there are the teams that are producing profits at a rate that would have been very tough to anticipate heading into the season. Here are five teams that fit into that group of pleasant surprises at this point in the season:
Minnesota Twins: You could not have looked at the roster for this team heading into the season and thought that they would be solidly in first place in the AL Central in May. They have a mix of really young and really old that wasn't particularly inspiring, and the roster was full of questions. But they have had all the answers so far this year, and somehow they are the best team in the American League and second behind only the Cardinals in the league. It's probably not sustainable, and they likely won't win the division, but they are only a year removed from another surprising playoff run, and they are playing well both at home and on the road right now. At this point what they are doing best is delivering profits - they are the most profitable team in the league right now. My only real frustration with this team is that, for about the 30th straight season, I anticipated the Byron Buxton breakout that is probably never going to come.
Arizona Diamondbacks: Arizona was a very easy team to forget about heading into the season. They had traded away their best player, the roster was short of sparkle, and they were in a division that was running away from them. But fueled by an NL-best 11-6 road record, the Diamondbacks are just a game out of first in the NL West, and they are playing some pretty good baseball. And that has made them the third-most-profitable team in the league. It's really hard to imagine it lasting, and the fact that they are just 7-7 at home is a problem. Enjoy the profits while they last, because I don't see them coming in bulk down the road.
Tampa Bay Rays: We knew coming into the season that the Rays were going to be decent. They came into this year off a 90-win season, and it seemed like there was upside - an opportunity for more. And so far, they are taking care of business. They are on pace to win 103 games and have a two-game lead in the AL East. The Yankees are solid, and the Red Sox seem to be waking up, so things aren't going to get any easier, but there is a lot to like here. The expectations were higher for this team than the first two on the list by a wide margin, but they are still exceeding them - and that has led to solid profits.
Seattle Mariners: The good times have already passed for the Mariners. They are still the fifth-most-profitable team in the league, but that is entirely due to their fantastic play out of the gate. They have looked very mortal the last three weeks, crashing back to earth in a big way. They have just five wins in their last 18 games, so that obviously hasn't been where the profits came from. It's going to be a rollercoaster of a season for this rebuilding team. What they do get credit for, though, is that they are really fun to watch - much more than they have been in recent years when they were supposedly trying to be good.
Texas Rangers: Unlike the other teams on this list, the Rangers have not had a stretch of strong play this year. They are a game below .500 on the season, and they are about as good as you would expect from a team like that. They are a frustratingly mediocre team. The biggest thing that stands out when you look on this team is Rougned Odor, a guy who really seems to exemplify this team. In 2016 he had a strong season, and it seemed like the second baseman was ready to be a real star. But even though he is only 25 now, it seems like he is completely done as a viable contributor. He is hitting a truly dismal .136 and has three times as many strikeouts as hits. He has been really awful, and the team has only been a bit better. Yet somehow they have gone 10-6 at home, and that has generated enough profits to make them the fourth-most-profitable team in the league. Not all things make sense in sports betting, and this is proof of that.
Read more articles by Trevor Whenham