MLB Spring Training Betting Advice and Expert Baseball Handicapping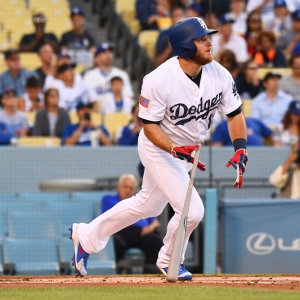 The preseason in every sport is a painful experience from a viewing perspective. With one exception - there are few pleasures greater for a baseball fan than settling into the stands in Arizona or Florida and watching some spring baseball. It's an unadulterated joy. And because it can be so fun to watch, and because it draws big crowds and generates plenty of excitement, there are people that get the idea that betting on spring training games would be a good idea, too. It has been a long time since we have been able to bet on baseball, after all, so any action is better than no action.
This, of course, is generally a bad idea. Spring training betting, especially early in the spring, carries all sorts of challenges and pitfalls that can make it far from attractive. I'm not saying you shouldn't do it in any circumstance. Just that there aren't many circumstances where it is worth doing. Here are five factors you really need to keep in mind if you are going to wade into the perilous waters of spring training betting:
Who's playing hooky?: In the regular season, we can look at teams, evaluate their rosters, and be reasonably confident in most cases that we will see close to the best roster the team can field. We might see a star or two take a break to stay fresh, but usually we can be reasonably confident of what we will see on the field. In the spring, though, all bets are off. Some stars don't feel like they need to play much to get ready - they would rather save the wear and tear for when it matters. Others will play but maybe not a whole game. And teams want to see what they have in young guys and guys who might fill out the roster, so they will give time that the starters might fill in the regular season to those guys. So, for a variety of reasons, you can never really be sure what you will see in the spring. And when you don't know what teams will look like, it becomes really tough to predict which team is going to be better. And, generally, this problem is worse early in spring training before rosters have been trimmed and guys have been sent down to minor league camps. Before you make any bet, then, you need to be as confident as possible about what the roster will look like.
Can you anticipate the pitching?: The roster questions aren't limited to just guys in the field. Managers will list starting pitchers as always, but they often aren't as open about what they are planning for those starters. It is very rare that guys go deep into a game in spring because they are building up their strength and because there are more arms than innings early in camp. In the regular season we typically see pitching changes made because of performance-based reasons. In the spring, though, that isn't the biggest reason. Changes will be made just because it's time or because it is all part of a plan established in advance - a plan we are rarely given access to. And on top of all that, it is rare to see a pitcher in March who looks anything like they will be expected to look in July. It takes time for them to find their game and to get back into form. When pitchers are the most important part of baseball betting, and are very tough to predict in the spring, you can see why it's tough to get excited about spring training betting in most cases.
Beware of split squads: Yet another tough aspect of spring training betting is the split squad game. A few times each spring, teams will play two games at the same time - often against the same opponent. Obviously, that means that the rosters they field for both games are diluted. But the approach teams take to fill those rosters can differ. Sometimes they will split their likely starters among both teams to give young players a chance to play alongside some stars. Other times they will put most of the starters on one team and field essentially a Triple-A team for the other game. Until you know how teams are handling their roster for a split squad game, you can't make an informed betting decision.
Does the manager care?: This is fairly basic - if the manager doesn't care whether he wins or loses the game, then you don't want to be the poor sucker caring out the outcome. Some managers feel that the best way to prepare a team to win when it matters is to get them winning when it doesn't matter - to instill the habit early. Others know that the standings in March have no bearing on the standings in September and are focused only on doing the things required to get ready for the regular season. They could care less about the outcome of the spring training games. Needless to say, the better the sense you have of what kind of manager you are dealing with in a game, the better your chances of betting success.
Is there enough value?: A lot of times I would simply say that there is never enough value to bet on spring training games. But I get that some people just want to bet on these games - they can't wait for the real season to come along, or they are otherwise compelled to bet by something they see in a particular game. Any time you bet on a game of any kind, the first thing you obviously want to do is make sure that there is value - it can't be a worthwhile bet without value. But when it comes to spring training, with all the uncertainty, you need to make sure that there is even more value than normal before you commit your cash. Any bettor who is successful over the long term learns that saying no to bets is when you really earn your profits. And in the spring you really want to practice saying no.
Doc's Sports is offering $60 in member's baseball picks - no obligation, no sales people - you don't even have to enter credit card information. You can use this $60 credit for any of our top MLB handicappers. Get $60 worth of premium members' picks free. Also, for a limited time only get three MLB handicappers for the price of one. Click here for details . Get free MLB picks daily on Doc's Sports homepage.
Read more articles by Trevor Whenham