NCAA Tournament Expert Betting Advice: Geographical Advantages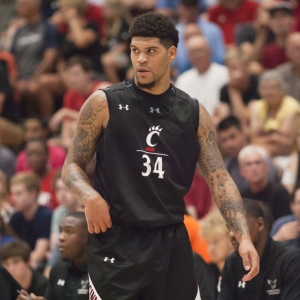 When the bracket is first released for the NCAA Tournament every year, the first thing I do, obviously, is look at the teams I care about and the paths they have to take. As soon as that is done with, though, I shift into my own personal obsession - geographical advantages. For the most part, the selection committee tries to make things fair and keep things as close to home as they can. It's why, for example, Michigan State got the booby prize of being in Duke's region even though the Blue Devils are the top overall seed and Michigan State is the second overall second seed - they didn't have to travel as far for this first-round matchup as they would have otherwise. But sometimes the committee doesn't find balance, and that means that some teams have a major advantage in their first-round games over their opponents. It's not like the team that travels less is sure to win - nothing is that easy. But it does mean they face easier travel and are likely to have more fan support.
This year there are six first-round matchups that are worth a discussion. As a general rule, I used a 250-mile limit, because that's the kind of distance that a fan can easily jump in a car and head to the game without much thought or expense. There is one exception as you'll see, but it's a clear one:
Columbia, South Carolina: The last thing Duke needs in this tournament is another advantage - Zion Williamson is more than advantage enough. But the Blue Devils do have a bit of an advantage here - maybe. They are playing 240 miles from their home here, so it will suit them well. But the size of the advantage is unclear because they have to await the winner of the play-in game. If North Dakota State wins, then they will be playing 1,450 miles from home in this game, and Duke would be at a serious advantage. But if North Carolina Central wins, then they could catch a ride to Columbia on Duke's plane - the two schools are only four miles apart in Durham.
There is another advantage to be had in Columbia as well. Gardner Webb is from Boiling Springs, North Carolina, which is just 110 miles away. They play Virginia. Charlottesville is only 375 miles away, so the Cavaliers won't be crippled by their travel, but Gardner Webb will get a boost in a very tough spot by being so close to home.
Hartford, Connecticut: As in Columbia, there are two games in Hartford that are interesting. Vermont's home in Burlington is just 235 miles from Hartford, which is a big advantage for them compared to their opponent Florida State - Tallahassee is 1,200 miles away. Vermont is a dangerous team anyway, and this is another thing in their favor.
The other matchup in Hartford is much more dramatic. The defending champions from Villanova have to travel only 225 miles from their suburban Philadelphia home for this one. They get good support anyway, and the distance will help. Their opponent, Saint Mary's, is not only a surprise to be in the field after winning a tournament no one gave them a chance in against Gonzaga, but they have the dubious privilege of traveling further than any team - their first game is 3,000 miles from campus.
Columbus, Ohio: Iowa doesn't face punishing travel here - they are only 540 miles from home, and they know the trip well since they have long been in the same conference as Ohio State. But their opponent, Cincinnati, has to head only 105 miles up the interstate to get to Columbus. Cincinnati feels like they were seeded way too low at seven, and now they are going to be comfortable and well supported as well. That's bad news for the Hawkeyes.
San Jose, California: I mentioned that there was one exception to the 250-mile rule, and this is it. But while Irvine is about 375 miles from San Jose, their campus is so close to John Wayne Airport that the planes basically land in the campus dining hall, and the flight up the coast is only an hour. It's an easy trip - much easier than the 1,800 mile one that Kansas State faces from Manhattan.
Looking ahead: The other thing I like to look at is teams that could have a nice edge in the second weekend if they make it that far. Duke is widely expected to win the East, which winds up in Washington, D.C., but they aren't the most helped by that location. VCU would have to shock the Blue Devils in the second round, so it likely isn't happening, but if it did, they would only have to go 110 miles. Even better, Maryland would only have to go 10 miles from home in College Park if they upset LSU and make it through.
In the South, Cincinnati could get another generous assignment if they survive the first weekend - they are located just 105 miles from Louisville. They will likely have to get through Tennessee to make it to Louisville, though, and the Volunteers would be happy to be in Louisville as well - they are just 235 miles away.
In the Midwest, Kansas has the clear edge - they would only have to travel 45 miles to get to Kansas City if they make the second weekend. On the other side of that bracket, it is Iowa State that would have the biggest edge - they would only be 225 miles from home.
Want free March Madness betting picks? Doc's Sports has you covered - get $60 worth of March Madness picks free from any of Doc's Sports expert handicappers. Get $60 worth of premium members' picks free . Doc's Sports offers free college basketball picks, parlays, tips every day of the tournament on our homepage.
Read more articles by Trevor Whenham