Thank God It's Friday: Kentucky Derby's Omaha Beach a Late Scratch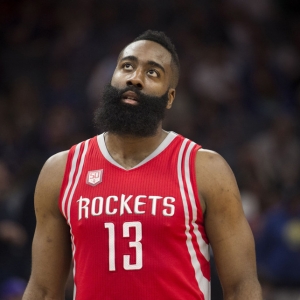 Once favored to win the Kentucky Derby, Omaha Beach won't make it to the finish line this weekend. In fact, he won't even make it to the start line. Meanwhile, it has also been a rough week for the Toronto Raptors and New York Islanders. Toronto has dropped two in a row to the Milwaukee Bucks, while New York is on the brink of elimination against the Carolina Hurricanes.

All odds provided by Bovada Sportsbook .

Omaha Beach . The original betting favorite was scratched from the Kentucky Derby earlier this week due to a breathing problem that will sideline him from the entire Triple Crown season. With that, the Run for the Roses is even more wide open than it already was. But it does not appear to be open for any trainer other than Bob Baffert. Following Omaha's ouster, Baffert now has the top three favorites in Game Winner, Roadster, and Improbable. "I don't know if they're the top three horses," Baffert cautioned. "Two of them got beat their last time out, and one of them (Roadster) won. I think it's pretty close…. It's a wide-open event. This is one of the closest derbies I've ever seen." Game Winner is a +400 favorite.

Houston Rockets . The Rockets were competitive in the first two games at Golden State in this Western Conference semifinal showdown, but they have no wins to show for their efforts. Some inexplicable officiating was the story of Game 1, and James Harden's scratched eye plagued the visitors on Tuesday. "We had a chance to win both games in Golden State," head coach Mike D'Antoni reflected. "We've never been a great rebounding team this year, which nobody likes, but we have to prove (we can be better) if we are to give ourselves a chance. It can't be 14 extra shots for them. We know that they're champions, but we're losing the game because it's real simple: they're taking more shots at the basket than we are. We're actually shooting a little bit better." The Rockets are -3.5 home favorites in Game 3 on Saturday.

Kyle Lowry . The Raptors may not have won Game 3 at Philadelphia even if Lowry had played well, but he certainly didn't help their cause. The veteran guard shot a horrendous 2-for-10 from the floor (0-for-4 from three-point range) and finished with only seven points in his team's 116-95 loss on Thursday. Lowry was also held to single-digits in Game 1 before going for 20 in a 94-89 home setback on Tuesday. Toronto is a +250 second choice behind Milwaukee to win the Eastern Conference.

Vegas Golden Knights . There will be no return trip to the Stanley Cup Finals for Vegas-at least not this year. And it will surely take a while for them to get over their 2018-19 postseason exit. The Golden Knights led San Jose 3-0 in the third period of Game 7 last week prior to a controversial meltdown for the ages. Center Cody Eakin was hit with an incorrect five-minute major penalty (the NHL later apologized for the call) and the Sharks promptly scored four consecutive power-play goals. Vegas managed to tie the game and force OT only to lose 5-4 in extra time. The Sharks are -120 favorites to win their series against Colorado, which is currently tied 2-2.

New York Islanders . The Islanders issued a sweep of Pittsburgh in round one. Now they are one loss away from being on the receiving end of a sweep in round two. New York dropped its first two games against Carolina at home before falling on the road via a 5-2 decision on Friday. Is it elimination time for the Islanders? In the words of Arya Stark, "Not today," they hope. "No one believed in us to have the regular season that we did," captain Anders Lee noted. "No one believed in us to beat the Pens; no one believes in us to come back against Carolina. We'll see what happens; just keep doing what we're doing in the sense of sticking together, playing for one another, and seeing what happens. That's all we can do." New York is a +115 road underdog in Game 4 on Friday.

Chris Archer . Archer's first full season with the Pirates is off to a slow start. The right-hander is 1-2 with a 4.33 ERA through five starts and he went on the injured list last weekend with thumb inflammation on his pitching hand. On the bright side for Pittsburgh, it has three off days in the span of less than two weeks and therefore won't need to call up an extra starter before Archer returns from the IL. The Pirates (Musgrove) are -118 home favorites over Oakland (Anderson) on Friday.

David De Gea . The Manchester United keeper has struggled in recent weeks and his club is in danger of missing out on a top-four spot in the English Premier League and failing to qualify for the 2019-20 Champions League. De Gea's latest gaffe came on Chelsea's goal during a 1-1 draw last week. The Red Devils, who are 0-2-1 in their last three Premier League matches, find themselves in sixth place-three points behind none other than Chelsea for a top-four position. Man U is +1000 to finish in the top four; Man City is a -500 favorite to take the title.



Read more articles by Ricky Dimon