New Jersey Sets the Pace for Fixed-Odds Horse Betting
by Dave Schwab - 8/16/2021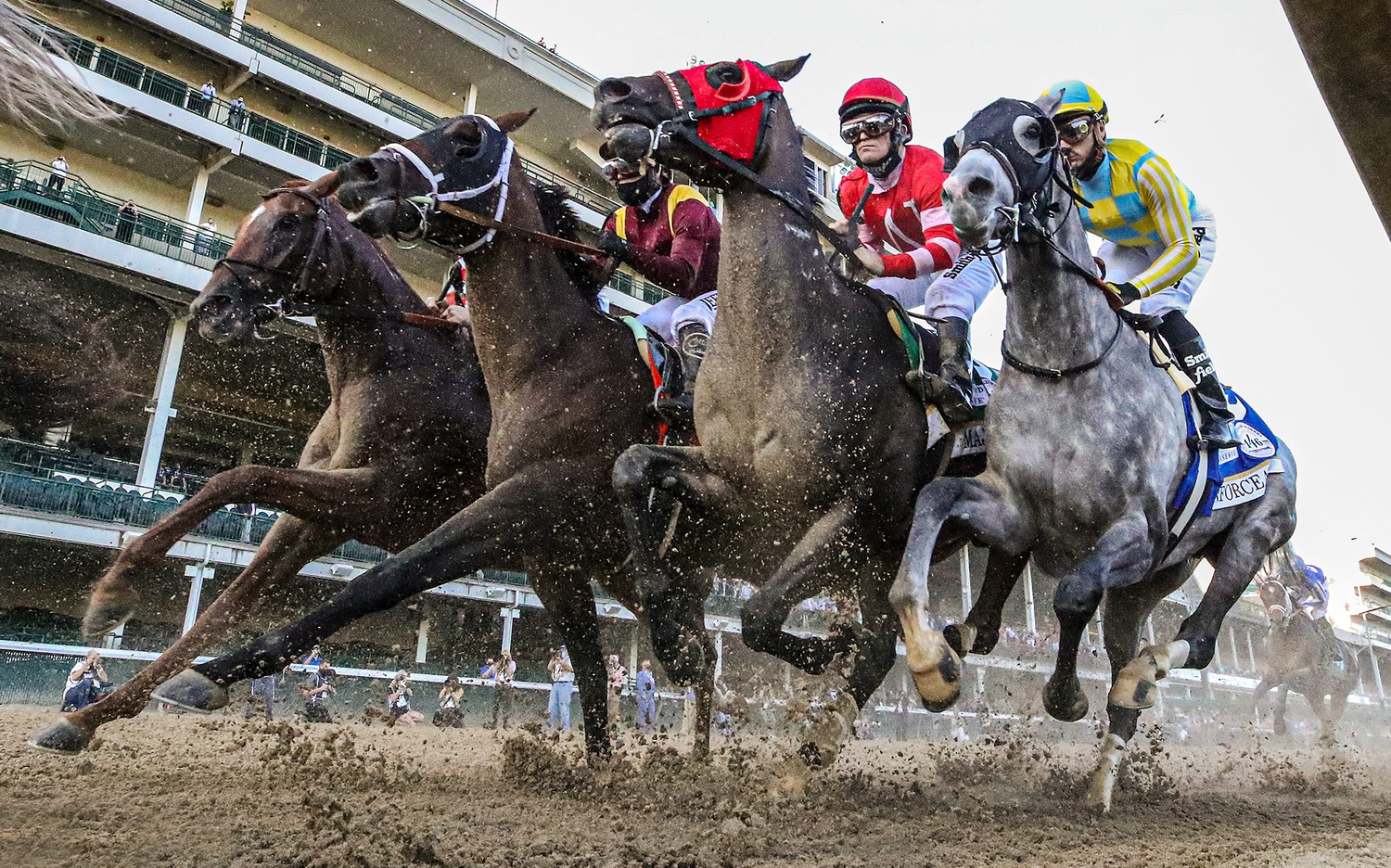 The state of New Jersey has played a major role in the expansion of legal gambling in the United States. Back in the 1970's, this was one of the first states outside of Nevada to offer land-based casino gambling when resorts first opened on the Atlantic City Boardwalk.
More recently, New Jersey led the fight for legal sports betting on a state-by-state basis. In a landmark court case, the US Supreme Court rule in favor of state's rights on the issue over the federal government. That decision was handed down in May of 2018, and just one month later, legal sports betting in the Garden State was up and running.
Since that point, New Jersey has rapidly grown to become the biggest legal sports betting market in the US based on monthly handle. Handle refers to the total volume of sports bets placed during a set period of time.
In December of last year and this past January, New Jersey's legal sports betting industry came close to topping $1 billion in total betting handle. That mark could be cleared this September with the return of football in the college ranks and the NFL.
Along with its roll as an industry pioneer, the Garden State has also been an industry innovator. Last month, this became the first state in the US to legalize fixed-odds horse wagering. Gov. Phil Murphy signed the bill into law. However, the state gaming commission must still determine the regulatory process before fixed-odds betting on the races is available.
A huge proponent of fixed-odds horse betting has been Monmouth Park Chairman Dennis Drazin. The new legislation actually had wide-spread support among the horse racing industry. Monmouth is one of three racetracks in the state along with the Meadowlands and Freehold Raceway. The state also offers legal horse betting at five off-track betting sites as well as online through mobile apps.
Fixed-odds horse betting should appeal to sports betting fans who are used to wagering on set money lines for the games. The current betting system in place for horse races is pari-mutuel wagers. These wagers form money pools for each betting option. For example, there is a different money pool for a Win-Place-Show bet. There are also pools for an exacta and trifecta bet in each race.
The money bet in each pool impacts an individual horse's odds. That is why the odds continue to change right up until post time. All payouts are based on the final odds, not the morning line odds that are released ahead of each race.
Fixed-odds horse betting would let you lock-in those odds when placing the actual bet. These odds could still change by post time but you are guaranteed a set payout if you win.
Offshore sportsbooks have been offering fixed odds on horse racing for years. In fact, fixed-odds horse betting is available in most global betting markets. The US horse betting industry has clinged to the pari-mutuel betting system, which is deemed to be antiquated by many horse betting enthusiasts.
Bill Pascrell III is a lobbyist with the Princeton Public Affairs Group. He released the following comments in a recent interview with Play USA:
"Consumers now who go in won't be able to be beat up by the whales. You place a bet on a 10-1 and then you realize you're only getting 3-1 because by the time it clicked off, the whales came in and made it a favorite. You got screwed. It helps the pedestrian consumer because he is getting a fixed odds bet and it's not going to move."
New Jersey may be leading the way in reinventing horse betting in the US but other states are sure to follow. Some of the most likely markets for the expansion of fixed-odds horse betting would be Colorado, Illinois and Michigan as big sports betting states.