Baseball Handicapping Tips: Understanding MLB Public Betting Teams
by Paul Buck - 7/25/2019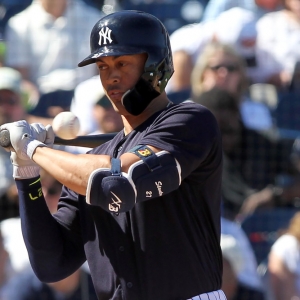 As compared to the NFL, the NBA and college football, baseball, for the most part, is a moneyline betting sport . No question there are plenty of people making MLB picks on baseball totals and the sport has a point spread with run line wagering, but most utilize the moneyline.
This is a far simpler way of betting, as you just have to pick the winner. However, that is not as easy as it sounds as we all can attest to. Moneyline wagering on baseball has changed in recent years with how oddsmakers generate their numbers for public consumption. It used to be MLB moneylines were fairly static from the start of the season until August. By then, it was clear who the haves and the have nots were, and occasionally would you see a mismatch with a favorite of -300 or slightly higher in the first four months of the season.
Not anymore; those setting the lines are far more aggressive today. If an oddsmaker and his bosses are convinced anyone making baseball picks will pound a particular team, usually a public team, they are no longer shy about beefing up the odds. This has a two-fold approach. One, it might chase enough bettors off a public team whose true odds should be -285 on the money instead of -325. Or if by chance the favorite loses, all the better for the sportsbooks with the increased numbers.
Here is a look at baseball's most public teams.
New York Yankees - To know how popular the Yankees are, consider that nearly 30 percent of MLB.com users are fans of the Bronx Bombers. This astonishing number means the other 29 teams in the majors account for roughly the other 70 percent, and that is hard to comprehend. Since George Steinbrenner bought the Yankees back in the 1970s, they have always been a playoff contender and a frequent World Series champion. When you combine a winning tradition with a fanatical fan-base, this is something sportsbooks cannot overlook, and they will regularly build in 15 to 20 cents on New York, especially when they play at home. By now, anyone betting baseball knows this and either coughs up the cash to bet the Yanks, will pass or try and determine if Pinstripes are beatable that day since the underdog is also inflated. The other aspect of the Yankees, long known for power-laden offenses, is the 1.5 run line is also heavily shaded by 20 to 30 cents. Say New York is a -260 moneyline favorite. A tradition 1.5 run line would have a price of half that at -1.5 (-130). Not with the Yanks and few other teams on this list occasionally, more often than not, New York would be -150 to -165. Expect to pay the price with this club.
Boston Red Sox - The Red Sox always ran as the second fiddle to the Yankees. But since winning the World Series in 2004, that is no longer the case. "Sawx" fans make up Red Sox nation (that phrase was coined in 1986) and are thought to be by many Easterner's among the most obnoxious fans when it comes to winning. (Other's words in social media, not ours) However, it's an American tradition to love someone on the rise and want to tear them down after they reached their apex. Boston, like the Yankees, has great revenue sources and a strong ownership group that hires excellent front office people. This has enabled them to win several titles after going 86 years between championships. This has also earned them the respect of the sportsbooks and oddsmakers and they regularly have inflated numbers all spring and summer long.
Los Angeles Dodgers - Though the Dodgers have not captured a World Series title since 1988, they have been close in recent years. Los Angeles, thanks to wise ownership, has rebuilt their farm system and regularly pumps through quality everyday players and pitchers that fill all sorts of roles. They have the financial backing to add a free agent when needed or are stacked in the minors with the talent to make a trade to fill a hole because of injury or some other reason. Because of the proximity of Los Angeles to Las Vegas, Dodgers money flows through Sin City for betting baseball, and those setting the line set them up accordingly.
Chicago Cubs - As the saying went among Cubs fans, "Any team can have a bad century". But in 2016, the 108-year dry spell was broken with the Cubs FINALLY winning the World Series. Chicago's fans are coast-to-coast thanks to all those years on WGN television. When it comes sports betting, the Cubs would be considered popular, just not as much as the three teams we have talked about already. When the former - Lovable Cubs - are in the midst of a hot streak, for those of us who study the baseball odds closely, you can tell immediately when the books have decided to shade Chicago. They are suspecting more money being wagered on the North Siders and juice the numbers to fit the situation.
St. Louis Cardinals - How easy is it to be a Cardinals backer? Not hard at all. Since 1960, this franchise has suffered only 14 losing seasons. And just once were the Cards bad enough to finish last in the National League or a division (1990). Though AM radio is not what it used to be, KMOX is a powerhouse station out of St. Louis, which could be heard across multiple states, particularly at night when the Redbirds were playing. Now with a strong affiliate base of stations covering not only Missouri but Kansas, Nebraska, Arkansas and various parts of Iowa, Illinois, Indiana, Tennessee, Oklahoma and Mississippi, the Cardinals are a true regional draw. As more and more states add sports betting, look for St. Louis to have an even bigger appeal in the states just mentioned.
The Flavor of the Year Team - As is the case in any season, one team or two teams will jump up and capture the attention of bettors. These folks will look to jump on an ever-expanding bandwagon looking to cash tickets with these clubs and oddsmakers will bump up the prices trying to ward them off.
Doc's Sports is offering $60 in member's baseball picks - no obligation, no sales people - you don't even have to enter credit card information. You can use this $60 credit for any of our top MLB handicappers. Get $60 worth of premium members' picks free. Also, for a limited time only get three MLB handicappers for the price of one. Click here for details . Get free MLB picks daily on Doc's Sports homepage.