2010 Capital One Bowl Odds and Predictions
by Nicholas Tolomeo - 12/29/2009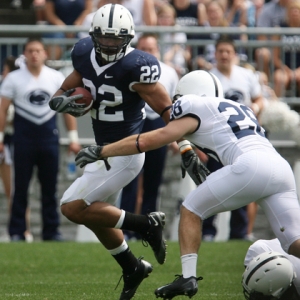 A couple of programs who are no strangers to New Year's Day meet in a 1 p.m. matchup at the Citrus Bowl in Orlando, Florida. Penn State at 10-2 is the third place team out of the Big Ten and LSU at 9-3 is the third place team out of the SEC. The game is a matchup of two of the top bowl teams. LSU has enjoyed recent success, winning four straight and all were in blowout fashion. Penn State has all-time success with Joe Paterno, the winningest bowl coach of all time.
Motivation
There were some thoughts that the BCS might pick Penn State in order to bring in all the Nittany Lion fans and add the Joe Paterno appeal, even though that would mean skipping over Iowa, who had defeated Penn State in Happy Valley. But besides that Penn State has to be happy to be playing in Florida on New Year's Day. LSU is happy to be here also after picking up a big win over Arkansas in the regular season finale to ensure another January Bowl game for the Tigers. Penn State enters the game, too, after a big rivalry win, a 42-14 thumping of Michigan State on the road.
With veteran coaches and an ideal bowl game, motivation will not be a factor in Orlando.
Matchups
There is no denying, both teams are in this New Year's Day bowl game because of their defense. Penn State has a balanced defense, equally tough against the pass and the run and overall the unit is ranked No. 8 in the country. LSU has allowed 134 yards per game on the ground this year, 44th-best in the country, but they have been stout against the pass and rank No. 28 in the country overall on defense.

The major difference is that Penn State has a dynamic offense capable of putting points on the board. The LSU offense has been characterized as one of the worst in program history and is a big reason why Les Miles could be approaching the hot seat. The Tigers are a horrendous 108th in the country on offense. They have had numerous issues on offense. However, LSU has managed a 9-3 record against an SEC schedule. The offensive rankings were hurt in games against Alabama and Florida. The Penn State defense does not approach either of those SEC units.
Line Value and Capital One Bowl Odds
Penn State enters the game as 2.5-point favorites with a total set at 43.5. There has been very little movement for this game, although Penn State could have been found at -3 back in early December when the line first came out. The Big Ten has enjoyed success against the SEC in this bowl game, winning four out of the past five while covering three of the five spreads. However, before that it was the SEC winning three straight and covering all three spreads.
Penn State has been favored in all of their games this season but most spreads have been between 24-30. In those situations the Nittany Lions are 0-4 ATS. But when the spread is below that they are 5-2 ATS. LSU has only been an underdog four times and in those situations they are 2-2 SU and ATS.
Penn State's two losses have come against the top two defenses it has faced, Iowa and Ohio State. The LSU defense is just as solid as those two Big Ten teams. Points will be hard to come by for Penn State, there is value in taking the 'under' and taking LSU and any amount of points you can get.
Capital One Bowl Predictions
The LSU offense has taken its lumps this season but the defense has more than made up for it. The Tigers three losses have come at Ole Miss by two points, at Alabama by nine points and against Florida by 10. Hardly terrible losses. Penn State's losses have both come at home when the Nittany Lions were favored.
Last season Penn State had a better regular season, but were outclassed and outmatched by USC in the Rose Bowl. That has not happened to LSU, who has been the most successful bowl team the past four years. Consider their wins in that time under Les Miles, 40-3 over Miami (Fla.), 41-14 over Notre Dame, 38-24 over Ohio State and 38-3 over Georgia Tech. Two of those games were BCS games, including a National Championship Game and the other two were in the Peach Bowl.
Les Miles is the top bowl coach in the country right now and Penn State has shown how it struggles against elite defenses. This has a defensive battle written all over it, just what LSU wants.
The pick is LSU plus the points and the 'under'.
---
Most Recent College Bowl Game Picks