College Football Bowl Game Betting Tips and Expert Advice
by Doug Upstone - 12/7/2021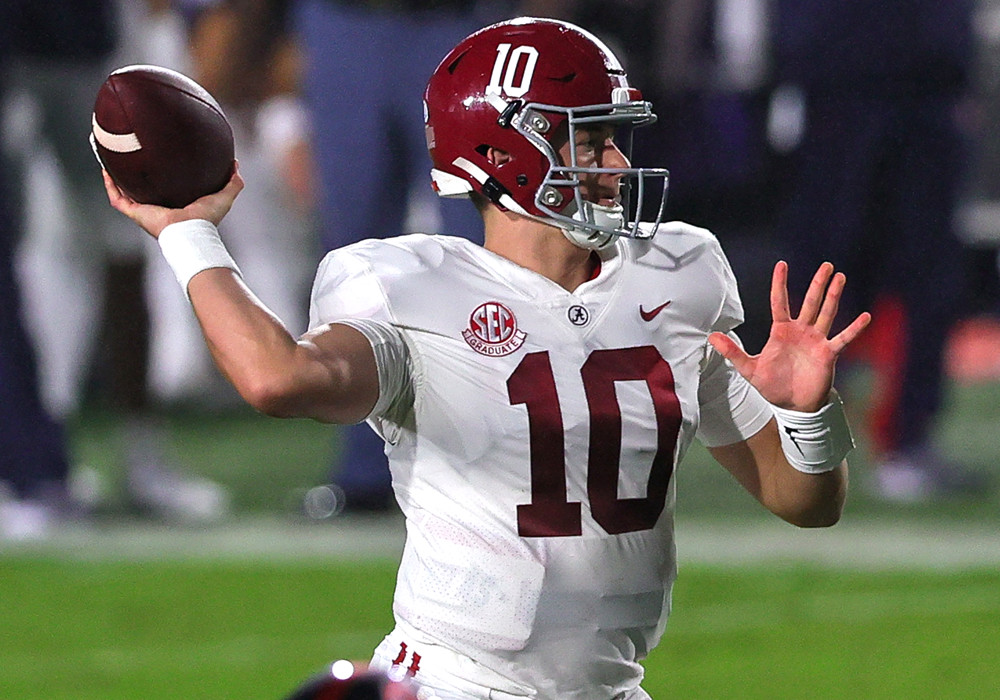 If you are a real fan of college football, once all the bowl matchups are announced, you are absolutely giddy with excitement. For bowl game nuts like yours truly, this is a perfect time of year. In the last 30 years, I've probably missed watching 10 games. Stupid, right? But thanks to technology, the ability to record and watch later is a blessing on this end.
I recently sent out a questionnaire to some of my Doc's members, asking what they wanted to know and understand about betting college football during the bowl season, and I'll use some of the best ones to blend in with my knowledge.
Doc's Sports offers college football expert picks for every game on our college football predictions page.
Is There a Difference Between Bowl Game Betting and Regular Season Wagering?
Yes, but probably not what you would think. The methodology is basically the same for oddsmakers at betting websites. What matters is what you know and can find. Because the last two months of any season is 95 percent conference games, it can be easy to fall in love with one you follow closely. Because these are nonconference clashes, you need to find how each team did in the nonconference, understand their strengths and weaknesses, say at quarterback or in the secondary, to have a knowledgeable feel.
If you don't generate power ratings, find a known quantity that does and learn who the stronger conferences are and where the teams ended for ratings and compare to the point spread. Along the same line, when we get deeper in the bowl season, some conferences will have a good or bad postseason, and that can become a valuable tip.
Can Coaching Changes Affect Team Motivation?
Back when we had 25 or fewer bowl games, this was a definite trend to follow. Now with 40 or more bowls, the number of coaches moving on being fired is higher and its overall impact has been diminished. Needless to say, it is never a positive, particularly if the opponent comes in playing their best football of the season.
How Do Players Sitting Out Bowl Games Affect Team Chemistry?
Frankly, this bothers former coaches and former players more than it does a player's teammates. Sure, there will be players that are not thrilled about it, but most realize if a person has NFL ability and should be chosen in the first four rounds of the NFL draft, it makes sense to protect yourself for potential earning power. If coaches can come and go, why can't players? Not an issue for making college football picks.
How Do you Handicap Motivation of Teams Involved?
This is a tricky aspect of betting college games. There is a common assumption that when a team is not playing in the bowl game that they aspired to, they are lacking in motivation. Not saying this isn't true, however, that's a little too easily tossed about anymore.
Instead, consider this one part of the equation and match it with another. Say a team expected a better bowl game and they're matched against an opponent who has won several games in a row and they are a seven- to 10-point underdog. If a team has won that many in a row, their confidence is high and assuredly they are feeling disrespected. The underdog is worth a look.
Another scenario is a team expected to win their conference championship contest and is shipped to a more minor bowl and they are facing a team that is winning, but not covering spreads. On one hand, the likely favorite might not as focused, where the other club is sold by their coaches to give a big effort as an underdog and they bring their A-Game.
How Does Travel Affect Bowl Games?
Almost all bowl matchups typically hone in on having at least one team that plays closer to where the bowl is being played from a regional bowl perspective with the other relatively close for those fans who want to travel. Over the years, the team in closer proximity has lesser details to work out for travel plans and covers the spread the majority of the time.
Betting on Bad ATS Teams (Especially If Against Winning ATS Opponent)
Conventional wisdom for betting bowl games is to follow the money. If a team covers the spread 75% or more during the regular season, why wouldn't they be money in the postseason? It doesn't work out that way as, over the 15+ years, they hover at just over 45 percent.
Instead, look to back poor ATS clubs at 34% or lower as they are in the 55-60 percent range over the past three five-year periods. And if they are matched against a foe that has a winning spread record, that climbs to over 60 percent winning margin against the college football odds.
Snap Up Unpopular Underdogs
Any number of sports betting websites have bet percentages on wagers cast or money wagered on specific bowl games. Underdogs are generally good bets, especially those in many of the minor bowl matchups.
When reviewing the betting percentages, those that land in the 31 to 39 percent range have beaten the number almost 58 percent of the time since 2005 and those below 30 percent are an outstanding 63+ percent.
When is the Best Time to Bet Bowl Game, Early or Late?
When the lines first come out, if you feel you have a great number and information, you can fire early. Otherwise, gather as much intel as possible, watch for news that would impact a team by player defections, player suspensions, or coaches leaving, and use this info to your advantage. Having patience is smart.
Also, if you liked a team at, say, +7.5 and that line fell to +5 or lower, don't force a pick just because you liked them. Going under the key numbers of 7 and 6 could cost you. Always look for the most value when betting college games, and missing one won't change your life no matter the outcome.
Get college football picks on every single game, or if you want our very best bet premium picks by the experts, sign up for your free $60 account with a guarantee.
---------------------------------------------------------
Doug Upstone of Doc's Sports has -21 Documented No. 1 Titles - 87 Documented Top 10 Finishes - 24 Handicapper of the Month Awards. Doug as a professional handicapper/writer has written for various well-known sports betting websites and several of the football newsletters you have read before.