How to Run a March Madness Brackets Pool
by Chris Vasile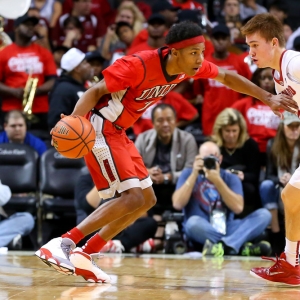 No word in the English language sees more of a massive spike in use around mid-February like "Bracketology." This 12-letter, five-syllable word enters the vocabulary of all genders and races and takes over mainstream sports media until Championship Monday. Then, much like Villanova's title aspirations, it disappears without a trace.
With the anticipation of the actual tournament growing stronger and Selection Sunday just a couple of days away, many people will be chomping at the bit to fill their bracket and claim glory.
There's no better feeling than printing off one, two, or five brackets and putting your pen to the paper in the hopes that this is your year.
If you want to organize a March Madness bracket pool amongst your peers, there will be a few things you must do in order to run a successful pool.
Prospective Players
First, you will need willing participants. I suggest firing off a quick email, text or even phone call to gauge their interest. Once you have explained how the pool is going to be run, let them know they can expect an email with the link and sign-in information if you are doing it online or that they can pick up a printable bracket right here.
Setting Up the Pool
Once you have reached out to those you think might be interested in playing, set up an account and pool group on any office pool manager of your choice (espn.com and cbssports.com are the most common). From here, you can set the rules and begin entering your competitors email so they can receive a link to enter.
If you choose the old-school method of printed brackets, make sure to have enough copies ready for those who want to partake. Make sure the rules are clearly stated on this page with entry fee and deadline for submission.
Setting Up an Entry Fee
This very important part could be a deterrent for many people. Obviously, the more people invested in your pool the better the payout will be to the winner. You should be aware of what people are willing to pay to participate. There is nothing worse than a lackluster pool with 10 players playing for $50. Make the fee reasonable and clearly state it no matter which method you choose to handle (online/paper bracket). In addition, another thing to state is how many brackets a single person can enter. I usually participate in pools with a maximum of two entries per person. I think that is a reasonable number since it limits people to the number of different outright winners (we'll touch base on why this is important later on), but to each their own.
Scoring Your Pool
There are a few different methods of scoring your March Madness pool, but the most standard one is usually the one everyone understands.
Starting with the Round of 64, players get one point for getting the correct team to win in each of the 32 games.
In the Round of 32, players get two points for picking the winners of the 16 games.
In the Sweet 16, four points for each winner.
In the Elite 8, six points for each winner.
In the Final Four, 10 points for each winner.
In the Championship Game 16 points.
The National Champion should realistically determine your pool winner. It does not always happen this way, but if you are giving out enough points throughout each round, the goal of picking the sole survivor should serve profitable after three long weeks.
Deadline
Online pools will automatically lock out players by the tip-off of the first game on Thursday. If doing an online method, you are lucky and will not have to take a stand against late entries trickling in as the first batch of games are at half time.
If you are to run a pen-and-paper style bracket, you must clarify the deadline -- usually half hour before tip-off.
**Important Note: Collect entry fees as you collect or see brackets submitted**
I cannot emphasize this enough. You do not want to be chasing down Joey from sales or your second cousin who lives on the other side of the country as the National Title game is tipping off.
Payout
This is tricky to set up because you need to know how much money you will have in the pot. If you envision this pool being small, amongst a handful of friends, I would usually say winner take all.
If you can see your pool getting 30 or more people participating, most payout structures work as follows: The winner gets 70 percent of the pot, the runner up gets 20 percent and a modest 10 percent goes to the third-place finisher. If there is leftover dough, or enough total money for nobody to complain about, last place usually gets his or her money back. Believe me, finishing in last place is hard to do.
That about sums it up for running your own March Madness pool.
Want free sports betting picks? Doc's Sports has you covered - get $60 worth of picks free from any of Doc's Sports expert handicappers. Click here for free picks (new clients only).