Key Numbers in Football Betting
by Nicholas Tolomeo - 9/22/2011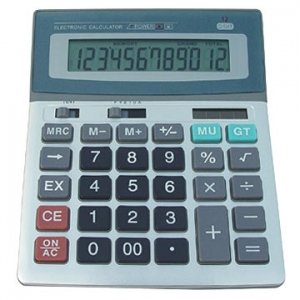 Football bettors need to be aware of key numbers just as much as they need to be aware of injuries and matchups.
Key numbers indicate the margin of victory (or defeat) most common in the NFL. Key numbers in football betting can tell you a lot about what the oddsmakers are trying to do with a particular point spread and how impactful a line movement is.
Three points is the most common final margin in football games. No margin of victory even approaches the frequency of three, but seven is another common final margin in football games, for obvious reasons. Other key numbers in the NFL include 4, 6 and 10. You can even extend into the teens (14 and 17) for college football key numbers, but with so much parity in the NFL numbers that high generally do not apply for straight bets.
About 16 percent of NFL games fall on the number three compared to 8 percent of games with a final margin of 7 and about 6 percent of games with a final margin of 10 and 6.
When an NFL line on a game looks to be just missing a key number, oddsmakers are often describe as "begging for action" on a particular side. For example if the New England Patriots are -2.5 instead of -3 or if the Dallas Cowboys are +7.5 instead of +7, it may appear as if the oddsmakers are making the line look attractive on purpose. Of course, this is not always the case, but it certainly is sometimes.
When it comes time to buying points or teasing games it's important to understand the key numbers. It costs extra to buy a favorite down from 3.5 to 3 just as it does to buy an underdog up from 6.5 to 7. It generally costs 25 percent extra to get on or off of 3. For example, if the Pittsburgh Steelers are -3.5 and -110 it would cost -135 to buy them down to -3. If the San Francisco 49ers were +7 and -105 it would cost -130 to get them to +7.5. For all other numbers most sports only charge standard 10 percent juice to buy a half a point.
When following line movements, being aware of the key numbers can give you an idea of what oddsmakers are trying to do. When lines fall on a 3 or a 7, sportsbooks shy away from moving the line, rather they will adjust the juice. If indeed they do move a line off of 3 or 7, it gives an indication of significant action or developments that warrant such a move.
When playing teasers bettors need to be aware of critical numbers and how many of them their teaser crosses. The popular Wong Teaser is a two-game teaser in which a bettor teases a favorite from 7.5-8.5 to 1.5-2.5 or vice-versa with an underdog. In those types of teasers bettors are teasing a game across the two most important numbers, 3 and 7. Even if a teaser is not a Wong teaser, just moving a point spread over one key number can give a bettor an advantage.