2018 March Madness Bracket Picks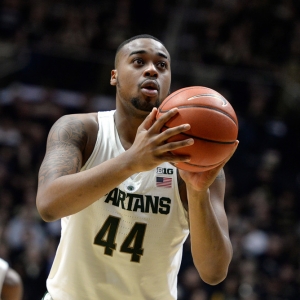 This is the second year in a row I have had the same feeling about the NCAA Tournament - it simultaneously feels wide open and chalky. There are a significant number of teams that could come out on top and none that seem unbeatable by any means. But going strictly by seeding it doesn't feel like we are headed to one of those crazy first weekends where underdogs come from nowhere to storm into the Sweet 16 and beyond. It feels very much like the better teams are most often the higher seed - more often than most years. That makes it interesting to fill out our brackets . I have done several. I don't fill out too many early upsets, but I always seem to wind up with different combinations of teams later on. Finally, though, I feel like I am settling into a bracket that seems to make sense, and that's what we will look at here.
I'm not going to discuss the first-round games when I look at each region for one big reason - as a bracket player I don't care about the first round. The desire to pick big upsets and be crazy is nothing but a distraction in search of some short-term bragging rights. Those upsets rarely matter later on, and what does matter is making sure that the teams you have going deep are well picked. Winners focus on being sure that their Elite Eight is as strong as it possibly can be - not that they picked the upset by the No. 14 in the first round. Our goal is to win our pools, and the casual amateurs who care about upsets don't win a lot of prize money. So, with that in mind, here's how I see things breaking down:
East
For the second year in a row Villanova is the top seed in the East. And for the third year in a row they are giving me serious headaches. Two years in a row I didn't believe in them at all. So they went on to win the national title. Last year, scared by what had happened previously, I picked them to go all the way to the Final Four, so they went out and lost their second game. So now I don't know what to do with them. I like this version of the team better than last year's, so I still like them - even if I am still bitter. I expect them to cruise to the Sweet 16, where they will meet West Virginia, who will beat Wichita State in a tough one. I like the Mountaineers quite a bit but will still take the Wildcats here. On the bottom of the bracket we have mostly chalk - Purdue beats Arkansas handily, and Texas Tech beats whichever No. 11 won in Dayton and then upsets a Florida team I just hate. Purdue and Texas Tech is a tough and very interesting matchup. I like the Boilermakers by a nose, but it doesn't matter - Villanova is winning the region and heading to the Final Four.
West
I liked Xavier a lot a couple of months ago. Since then they haven't done too much wrong other than struggle against Villanova, but they haven't grown and developed like other teams have. I respect them immensely and am very happy for them to get this seed, but they will only get two wins - the second coming over Missouri after Michael Porter Jr. shows flashes of what could have been if he weren't hurt all year. Gonzaga will beat upstart South Dakota State in the second round, and they will beat Xavier. The bottom of the bracket sees Michigan beating Houston and North Carolina beating Providence. The Wolverines were manhandled by the Tar Heels early in the season, but they are a very different team now. They get revenge and then beat Gonzaga in a showdown between the two cleanest coaches in the history of the sport. Michigan is going back to the Final Four.
South
Everyone and their dog has Virginia winning this group. I really, really want to be contrary. But let's start at the bottom of the bracket to leave you in suspense for a moment about whether I did. This is all Cincinnati. They beat up on Texas and strangle Tennessee to get through to the Elite Eight. Higher up, Arizona beats Kentucky in the best game of the opening weekend, and Virginia cruises through their first weekend. So, to win the region Virginia needs to beat Arizona and Cincinnati. That is just brutal. One team has an incredible offense, and the other plays very much like Virginia - and is very good at it. This is where I am staking my claim. Everyone is picking Virginia, so I won't. Arizona beats them and then uses what they learned in that matchup to beat Cincinnati as well. Arizona heads to a Final Four that they will quite probably have to vacate down the road.
Midwest
The interesting team here is Michigan State. A lot of people seem to have them in the Final Four. A couple of prominent guys even have them winning it. I just don't buy it. Michigan has manhandled them twice lately, and they just don't feel like a team that can recover from a punch in the mouth. They play very close to home in Detroit, so they will beat Arizona State to win the pod and make the Sweet 16. There they will face Duke, who will give Trae Young a rough going-away gift from college basketball against Oklahoma. And the Blue Devils will win. Soundly, I think. I don't love the consistency of this team, but I just don't trust the Spartans. Kansas will advance to the Sweet 16 with ease - though their opener pits them against one of the very best No. 16 teams we have ever seen in Penn. And, in the most interesting upset in the tournament, No. 12 New Mexico State wins over Clemson and Auburn to make the second weekend - and then promptly loses to Kansas. That leaves us a battle of the blue bloods in Kansas and Duke. I'm not crazy about either team, and the winner isn't winning again, but I'll take Duke here.
Final Four
So, the Final four sets up as Villanova, Arizona, Michigan and Duke. That's a No. 1, a 2, a 3, and a 4 - though I certainly didn't set out to do anything so cutesy. I like Villanova to beat Arizona. Arizona has the best player, but Villanova is deeper and more consistent. And I like Michigan over Duke. Both teams rely on young players. Duke's are more athletic, but Michigan is playing with massive confidence right now, and they are strong on both ends of the court. And Villanova will beat Michigan in the final for all the glory. The last team Michigan lost to in the championship game was Louisville, and everything has gone wrong for them since. Villanova better hope to avoid the same curse.
Want free March Madness betting picks? Doc's Sports has you covered - get $60 worth of March Madness picks free from any of Doc's Sports expert handicappers. Get $60 worth of premium members' picks free . Get daily free college basketball picks on Doc's Sports NCAA hoops predictions page .
Read more articles by Trevor Whenham
---
Most Recent March Madness Betting