Most Important Baseball Stats for Handicapping MLB
by Joey House - 6/13/2023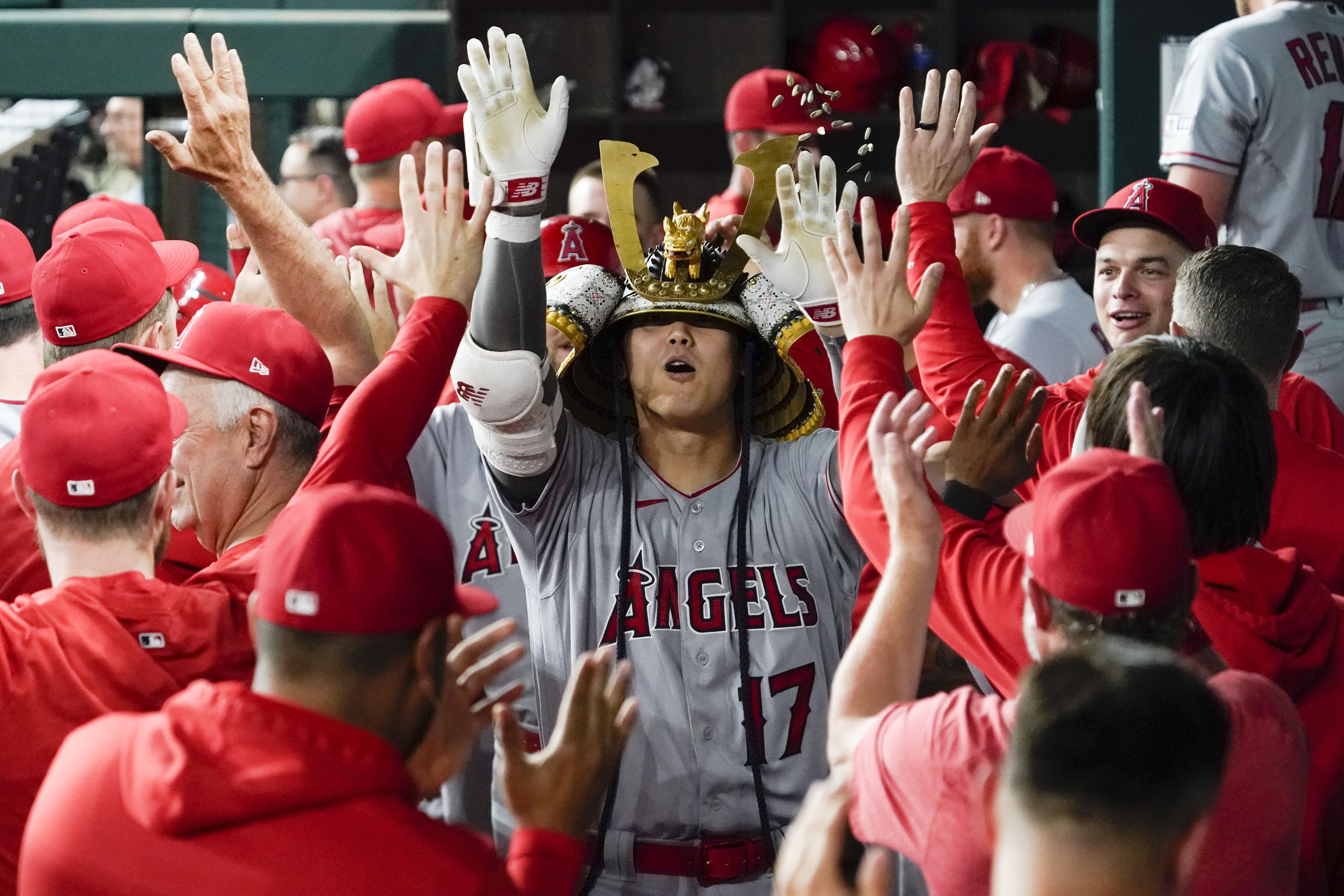 The gambling landscape in baseball has evolved significantly over time, adapting to new technologies, changing regulations, and shifting perceptions. Gone are the days of the corner store bookie writing down the baseball lines on a chalkboard. Along with it has come a drastic way handicappers approach wagering on baseball. The integration of advanced stats, ballpark factors, and current trends has become vital in gaining a competitive edge over bookmakers. In this article, we will discuss the significance of each and show how incorporating into handicapping can enhance your chances of success in the realm of baseball wagering.
Doc's Sports offers MLB expert picks for every game on our baseball predictions page.
Sabermetrics: A Statistician's Dream
Introduction and history to Sabermetrics
In 1977, while working as a night-shift security guard at a Stokely-Van Camp's cannery, Bill James wrote an article entitled "What Does It Take to Win?". This article, published in a "Baseball Abstract" issue, is considered a seminal of Sabermetrics. The expanded form of the acronym SABRmetrics, short for Society for American Baseball Research, Sabermetrics uses advanced statistical analysis to understand baseball in a new and comprehensive way. As the movie "Moneyball" portrayed, the antiquated dinosaur of baseball was incredibly resistant to this movement. The inherent value of Sabermetrics lies in its ability to provide insightful analysis by strictly relying on statistics, effectively eliminating biases from the evaluation process.
Weighted On-Base Average (wOBA)
Weighted On-Base Average (wOBA) is one of the many new Sabermetric stats that evaluates a player's offensive production. Unlike the traditional on-base percentage that merely weighed a player's ability to get on base, wOBA assigns different weights to the offensive outcomes. Using these weights, wOBA gives a complete analysis of a player's overall offensive contributions. Bettors can use this to assess a player's ability to generate total offense instead of just getting on base with OBP.
Expected Fielding Independent Pitching (xFIP)
Expected Fielding Independent Pitching (xFIP) enhances the handicapper's ability to evaluate a pitcher's performance. By focusing on strikeouts, walks, and home runs, all events influenced by the pitcher, we remove the factors of luck and defense to assess a pitcher's talent level better. xFIP normalizes home run rates to improve future projections and identify outliers. Integrating xFIP analysis into handicapping enables bettors to make more informed decisions and gain an edge in predicting pitching outcomes.
Wins Above Replacement (WAR)
Wins Above Replacement (WAR) is a tool used to quantify a player's overall value compared to a hypothetical replacement player. A couple of ways a bettor utilize this Sabermetric is to compare the WAR values of each team to see the talent level difference. Another way to use WAR is by looking at the players that will NOT play that day for whatever reason. Comparing the WAR values of the starter versus the substitute can give you an idea of the expected drop in production.
On-Base Plus Slugging Pct (OPS)
On-Base Plus Slugging Pct (OPS) merges On-Base Percentage (OBP) with Slugging Percentage (SLG). The marriage of these two traditional statistics helps quantify a hitter's productivity. A higher OPS usually indicates hitters that can both get on base and hit for power. The quintessential OPS player was Barry Bonds. He not only holds three of the four single-season OPS records, he's also 4th all-time for career OPS. Bettors can use this stat by comparing the OPS of the teams involved in the bet.
Ballpark Factors: The Influence of the Field
Understanding and implementing ballpark factors into your baseball handicapping is vital to successful wagering. As every ballpark has its own nuances and dimensions, and some are more conducive to offensive or defensive teams. Analyzing home run rates and scoring tendencies can help predict potential outcomes. Using this information in conjunction with the aforementioned Sabermetrics will allow the bettor to formulate more effective betting strategies.
Current Trends: Staying Ahead of the Game
It is crucial to monitor current trends and incorporate them into your handicapping. This means keeping track of the production of individual players and entire teams and monitoring lineup changes or injuries that could affect a team's strategy. Analyzing these factors allows the bettor to keep a finger on the pulse of the teams they are following and make more informed decisions.
The Triple Threat: Winning with Sabermetrics, Ballpark Factors, and Trends
In baseball wagering, harnessing the combined power of Sabermetrics, ballpark factors, and current trends can significantly enhance the chances of success. Each of these factors contributes unique insights that, when utilized together, create a formidable strategy for bettors.
With its advanced statistical analysis, Sabermetrics provides a deeper understanding of player and team performance. Metrics like weighted on-base average (wOBA), expected fielding independent pitching (xFIP) and wins above replacement (WAR) offer valuable perspectives on offensive production, pitching effectiveness, and overall player value. By incorporating these Sabermetrics, bettors gain a more accurate assessment of a team's strengths and weaknesses, allowing for informed betting decisions.
Ballpark factors play a crucial role in baseball wagering. Every stadium has its own dimensions, atmospheric conditions, and playing surfaces that can influence the outcomes of games. Analyzing factors such as home run rates, scoring tendencies, and defensive capabilities specific to each ballpark enables bettors to anticipate potential team advantages or disadvantages. By considering ballpark factors in conjunction with Sabermetrics, bettors can understand how different teams may perform in various environments, leading to more accurate predictions.
Current trends, including team and player performance, injuries, and lineup changes, provide real-time insights into the state of the game. By staying abreast of the latest developments, bettors can identify shifts in momentum, emerging patterns, and potential opportunities. Monitoring and incorporating these trends into handicapping analysis ensures that bettors are well-informed and able to adapt their strategies accordingly, keeping them ahead of the game.
By bringing together the analytical firepower of Sabermetrics, the contextual understanding of ballpark factors, and the agility of incorporating current trends, bettors can create a winning trifecta in their wagering strategies. This holistic approach maximizes the depth of analysis, minimizes biases, and increases the accuracy of predictions. The synergy of these three factors offers a formidable edge in the exciting world of baseball wagering, providing a pathway to success for astute bettors.
Sabermetric Formulas
wOBA = (0.690 × uBB + 0.722 × HBP + 0.888 × 1B + 1.271 × 2B + 1.616 × 3B + 2.101 × HR) / (AB + uBB + SF + HBP)
xFIP = (((13 × HR) + (3 × (BB + HBP)) - (2 × K)) / IP) + league factor
Note: The league factor changes yearly but is generally around 3.2. A little Internet research will reveal the current figure.
WAR = (Batting Runs + Base Running Runs + Fielding Runs + Positional Adjustment + League Adjustment + Replacement Runs) / Runs Per Win
OPS = On-Base Percentage (OBP) + Slugging Percentage (SLG)
OBP = (Hits + Walks + Hit by Pitch) / (At-Bats + Walks + Hit by Pitch + Sacrifice Flies)
SLG = (1B + (2B x 2) + (3B x 3) + (HR x 4)) / At-Bats
Get MLB picks on every single game, or if you want our very best bet premium picks by the experts, sign up for your free $60 account with a guarantee.