2014 NCAA Tournament Bracket Advice Tips
by Dave Schwab - 3/18/2014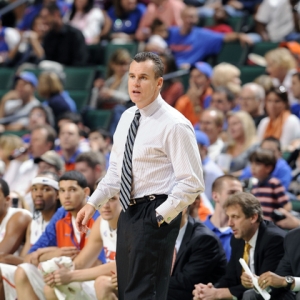 The countdown to get your NCAA Tournament bracket filled out and submitted to whichever contests you chose to enter is on. This rite of passage for every college basketball season that has become known as March Madness is the ultimate test of skill for basketball experts all the way down to the person that knows nothing about the sport but still wants to take a shot at winning the local office pool.
It does not matter on which end of the spectrum you may fall; there are some basic things that you should keep in mind when making your picks. The odds that someone fills out a perfect bracket have been calculated into the quintillions, so everyone else you are competing against is going to make some bad decisions along the way. The trick is try and advance as many teams as possible into the later rounds as that is when the points will really start to add up.
Free $60 in Member March Madness Picks No Obligation Click Here
NCAA Tournament Bracket Advice: Stay away from picking huge upsets
One of the most exciting things about the NCAA Tournament is that it is a single-elimination event. If a top seed loses right out of the gate as a heavy favorite, it's done for the season, and the underdog moves on. The problem with predicting upsets is that is does not happen all that often among the top four seeds in each of the four regions. This is not to say it will not happen this year, but you may want to consider going chalk with these 16 picks in their opening game.
The first real vulnerable matchup in the opening round is oftentimes between a 12 seed and a five seed. Last year three 12 seeds advanced to the next round. There are no guarantees that will happen again, so you might want to limit yourself to one or two upsets at this spot. After that you have to really take a look at each matchup on an individual basis as upsets happen all the time between the remaining seeds. One tip is to check the betting lines for all the games to see which team is actually favored to win.
NCAA Tournament Bracket Tips:Take into consideration where the games are played
The top four seeds in each bracket are usually placed in their respective geographic region, but after that, teams can be sent all over the country to play their opening-round games. For example, the East Region will have a set of games played in Spokane, Washington, and some teams in the Midwest Region will travel to Raleigh, NC, for their opening round of games. There is no real rhyme or reason as to the host cities and their proximity to their particular region.
You need to be aware of some geographic advantages that do exist. No.1 seed Florida will open the tournament in Orlando, while the No. 3 seed in the South, Syracuse, gets a break by travelling to Buffalo to play its opening-round game. There may not be a tremendous home-court advantage for No. 6 seed Baylor starting the tournament in San Antonio out of the West Region, but there may be a disadvantage for the South's No. 5 seed VCU going all the way to San Diego for a possible matchup against UCLA should each team win their opening game.
Go against the grain in smaller size pools
If you are filling out a bracket for ESPN or some other huge contest, it really does not matter which teams you pick. However, if you are trying to win a 15- or 20-person pool then you are going to have to go out on a limb with some of your picks to try and separate yourself from the pack.
You still have to avoid the temptation to make any crazy picks in the first two rounds, but once the tournament advances to the Sweet 16, things become much more wide open. If there is a heavy bias in the pool towards a few select teams that happen to be favorites, then you might want to pick against them and hope for the upset.
Lean toward teams and coaches that have won here before
Experience in the NCAA Tournament can be an important factor that many people will overlook. The excitement level for first-time teams or teams that have not been to the Big Dance in a number of years oftentimes will set the stage for an early exit because of the 'happy to just be here' syndrome.
There are also a number of teams that make it into this tournament on a regular basis but never seem to get past the first one or two games. By studying each team's past history in this tournament, you might be able to uncover some tangible trends that could affect what happens this year.
The same could be true for coaches. Everyone is well aware of the Coach K's and the John Calipari's of the world, but what about VCU's Shaka Smart and Wichita State's Gregg Marshall, who were relative unknowns just a few years back. No matter who is standing by the team bench with the rolled up paper in their hand, good coaches know how to get the most out of their team when they need to the most.
Work backwards through the bracket
Before you fill out a single game on your bracket, you should have some idea of which teams you think will make it to this year's Final Four and work backwards from there. As mentioned before, this is where you can really separate yourself from the pack by advancing as many teams as possible to the later rounds. Not to mention, it will actually make things much easier to pick the early rounds if you already have your Elite 8 and Final Four teams picked out.
Want free sports betting picks? Doc's Sports has you covered – get $60 worth of picks free from any of Doc's Sports expert handicappers. Click here for free picks (new clients only).
Read more articles by Dave Schwab