2019 NCAA Tournament Bracket Advice and Tips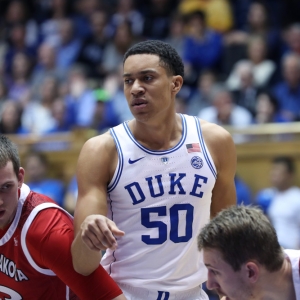 The best thing about Championship Week with all the top college basketball teams in the nation playing in their respective conference tournaments is the chance to start planning your betting strategy when it comes to filling out your bracket for the 2019 NCAA Tournament that gets underway on March 19-20 with the initial play-in games.
Over the first two days of the Big Dance when all 64 teams take to the court, the initial field is cut in half. Following a weekend of betting action, the field is pared down to just 16 teams. Your first goal in filling out your tournament bracket and most likely your most important goal is to have as many teams as possible in the Sweet 16. At the very least, you want to have a few more teams then anyone else you are competing against.
NCAA Tournament Bracket Tip No. 1- Avoid picking any huge upsets
Everyone remembers last year when the Virginia Cavaliers went down in flames as the only No. 1 seed to lose to a No. 16 seed in the history of this tournament. This just goes to prove that anything can happen in a single-elimination format, but winning bracketology is all about finding the value in the odds.
The four No. 1 and four No. 2 seeds should advance to the Sweet 16. There is nothing wrong with going chalk with the top eight teams in the nation. The majority of the next tier of No. 3 and No. 4 teams should also win their first two games. There are bound to be some exceptions in this group, so you always want to take current form into consideration. If a top-ranked team bowed out early in its conference tournament after stumbling down the stretch of the regular season, it could be poised for an early exit.
When it comes to the No. 5 seeds and up, anything can happen. Check the opening betting lines as well as the betting line movements in each of the opening-round games and keep a strong lean on the favorites winning straight-up. Once again, current playing form is a very important factor when advancing any team past its opening tournament game.
NCAA Tournament Bracket Tip No. 2- Pay attention to where the games are being played
Every game in the NCAA Tournament is considered to be a neutral-site matchup. Along with a team's recent record playing at a neutral site, you should also look to see if there is still some kind of home-court advantage due to playing in a fairly close locale. You also need to note excessive travel times for teams having to crisscross the country to play their initial games.
Some teams travel really well with a huge fan base following them to their designated playing destination. Where a team plays its opening two games may not be a major handicapping factor. However, it could still factor in your bracket decisions if the location does give one team a decided edge over its opponent geographically.
NCAA Tournament Bracket Tip No. 3- Betting on seasoned teams and winning coaches
Experience in postseason play can be a very important factor when making your individual game picks. There are basically three types of teams in the NCAA Tournament. The first are the ones that are expected to win. The next are the teams that are more than capable of pulling off a few big upsets. The final group are the teams that are simply happy to be in the field. The sweet spot for teams in the first two categories are veteran players with tournament experience led by coaches with a proven winning track record in postseason play.
NCAA Tournament Bracket Tip No. 3- Work your way backwards through the bracket
Regardless of the path that any team has to take to reach the Final Four, you should always keep a short list of the ones that you expect to win their region. From there, move one step back to the Elite Eight. This will help clear the picture for the Sweet 16. If you can come up with a working list for all three of these later rounds, it will much easier to fill in the gaps for the opening two rounds.
Want free March Madness betting picks? Doc's Sports has you covered - get $60 worth of March Madness picks free from any of Doc's Sports expert handicappers. Get $60 worth of premium members' picks free . Doc's Sports offers free college basketball picks every day of the tournament on our homepage.
Read more articles by Dave Schwab