Sports Betting Trends: Do Past Results Affect Future Outcomes?
by Chris Vasile - 7/30/2019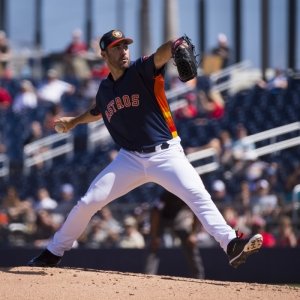 Whether you are new to the sports betting industry or have been in the game long enough to know a good spot from a bad spot, we've all, at one time or another, fallen victim to falling in love with the wrong betting trends. Betting trends are essentially a devil in disguise because if you look hard enough and skew the numbers in the favor of the team you want to bet on, you will be sure to find a trend that favors your team.
However, much like trends in fashion or music, sports betting trends fizzle out quicker than they are acknowledged, and it's only until the trend is busted and your bet is toast that you realize trends aren't the be-all and end-all of sports betting research.
I can't tell you how many times I've put myself in a position to trust a certain trend I've come across only to find myself on the losing end. To grow as a handicapper, you must know which trends are real and which trends are just skewed numbers for whatever reason. The purpose of this article is to help you identify which trends you can lean on and why sports betting trends have the ability to affect future outcomes in some instances.
What Is a Betting Trend?
When you hear someone using the word "trend" when handicapping a game, they are referring to an occurrence that has happened more than once, which has a high likelihood of occurring again. When handicapping any game, a trend can be used to help predict future outcomes. The use of trends is nothing unique to sports betting. It's common practice on Wall Street with stocks and commodity trading.
To discover legitimate trends, a handicapper must put in a good amount of time to dig through research and statistical data from past games. This is what we call " data mining ," and it allows the handicapper to learn about how a certain team fares in a certain situation and come up with the best approach possible. Trends can be very helpful if you know what you are looking for. If you come across a situation in the past where X-event has happened which generally leads to Y-event happening, you've come across a great trend.
However, most square bettors don't understand what to look for or how to properly test them. They tend to throw trends out there that sound more convincing and important than they are. If you know what you are looking for, certain trends produce consistent results that will help your bankroll flourish.
Example of Good a Trend to Lean On
I'm sure there are more prominent team trends out there than the one I'm about to talk about, but when a head coach owns a 17-3 record after a bye week, you have to show him some love. Andy Reid is the head coach of the Kansas City Chiefs and is one hell of a regular-season coach - especially after the bye week. In his career, he has led the Eagles to a 13-1 post-bye week record, and the Chiefs to a 4-2 record. As a handicapper, if you were able to catch on to this trend early, you could have made some serious money riding the Andy Reid post-bye trend. Fortunately for those who have missed out on this cash-cow until now, Reid is still coaching and plans to do so for the foreseeable future.
Example of Bad Trends to Avoid
I can't tell you how many times I've heard people talk about trends that they wholeheartedly believe in that I think are complete fodder. I'm not here to knock anyone's handicapping ability because we could all use a pointer or two, myself included, but some of the gems I've overheard are just too far-fetched to believe that some people trust their money with them.
Trends I've heard include but are not limited to the following: Team X is 15-1 after a travel day when the forecast calls for sun. Pitcher X is 8-1 in his last nine starts when the temp is below X degrees and he's facing a division rival. Team X is 15-2 ATS in their last 17 games when playing a non-division opponent who is coming off of an away win by 7-10 points.
By the above definition of the term "trend", these would qualify, but I believe they are more so coincidence than anything else. Nobody knows the situation surrounding that game and how the trend came to be, and that's what's worrisome about believing in it.
The Real Problem with Sports Trends

When we devote our handicapping time to finding trends that are what we believe to be counterproof, we leave ourselves with little time to actually account for the betting market. You see, when a team has covered eight of their last nine games on the road, it doesn't guarantee they will cover the spread in their next road game. If I flip a coin and it lands on heads nine straight times, the odds of it landing on heads are no better than 50/50.
The problem lies with bettors who trust these trends without taking the betting market into consideration. We've talked in length about true odds and expected value . To become a successful handicapper, you need to find +EV to wager on. If you know about this ATS trend, then you can be sure the sportsbooks know about it too. They will do everything in their power to limit their exposure on this betting option and as such, the +EV value would be non-existent based on the lines they set. You have to be fully aware of the betting market before you go plugging your trends into your handicapping process.
Conclusion
Some trends play a role in future events. Take the Andy Reid example - Reid is a great after-bye coach because the time afforded to him allows him to tweak things and put in new wrinkles to an offense that is already one of the best in the game. It also gives him an extra week to prepare for his opponent and game plan accordingly. This trend is something we can trust because we can trust the process that went into 21 years of coaching (one bye week per season).
Some trends, like the pitcher who is 8-1 vs a divisional rival with temperatures below a certain point is all about the form he comes into those very specific games with and which team he is facing. This trend may come around once every other year and as such is not a good starting point for the handicapping process.
Doc's Sports is offering $60 worth of member's picks absolutely free - no obligation, no sales people - you don't even have to enter credit card information. You can use this $60 credit any way you please for any handicapper and any sport on Doc's Sports list of expert sports handicappers. Get $60 worth of premium members' picks free .