2017 World Series Predictions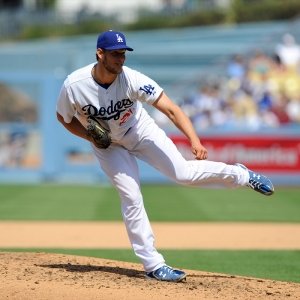 In round numbers we are a third of the way through the Major League Baseball season. Things can change a lot between now and when the last pitch is thrown in the World Series, but we know a whole lot more about the teams than we did before the season started. That means that this is a good time to look at the futures odds available at BetOnline to look for value in 2017 MLB World Series predictions - and, of course, the prices to run away from.
Houston Astros (+450): It's hard not to see Houston as the solid favorites. They can score runs in bulk, and they are doing it far more efficiently than before - their once-concerning strikeout rate has plummeted this year. They are strong defensively. Their coaching is excellent. If there is a reason to be concerned it is the pitching. The rotation is strong - especially up top. Dallas Keuchel just landed on the DL with a neck injury, though, and that has a chance to be a real problem. That's an injury that can linger, and the team has struggled to find a fifth starter - never mind more than that. It shouldn't be a real problem now - they have such a massive divisional lead that they could start pitching underhand and still make the playoffs. It's an issue they need to figure out as the season progresses, though.
Free $60 in Member MLB Picks No Obligation Click Here
Chicago Cubs (+600): Are we betting on potential or performance? On the basis of potential we know that this team can win. We saw them dominate last year, so they have experience and talent to draw on. Their performance, though, has been disappointing. They seem distracted or disinterested. Too many guys are playing far below expectations. And they are terrible on the road. They obviously are capable of getting hot, and despite their struggles they are still just a single game out of first place so they have an easy route to the playoffs. However, as they stand right now I have no interest in this price.
L.A. Dodgers (+600): The Dodgers are pitching out of their minds - their 206 runs allowed are the best in all of baseball by 24 runs. Here's the thing, though - I just don't trust this team. I haven't for years, and I don't see why that has changed right now. They just don't seem mentally tough enough to compete when things really get hard. They aren't great on the road this year, which is another cause for concern in my eyes - I don't trust teams that can't travel. I'll pass at this price.
Cleveland Indians (+750): They are one game over .500 on the season. They are two games under .500 at home. That's just horrible. There is talent, obviously, but like the Cubs they are dealing with a hangover from last year that they just can't shake. I just have no interest in this price. None. Zero. Zilch. It's not all bleak - they trail only the Twins in the AL Central, and that obviously won't last. They just don't feel at this point like a team even close to justifying this price
Washington Nationals (+750): In relative terms I am a big fan of this price. They have four guys on the roster hitting at least .325. They are deep. Their top four pitchers are strong, and their bullpen is improving. They have basically clinched their division already. They are a team built to win. They obviously need to prove that they can finally break through in the postseason, but they are certainly on track to get there in good shape.
Boston Red Sox (+800): Here's another squad that is seriously underperforming expectations so far. The pitching hasn't been as good as it should have been. The key hitters - especially the young ones - aren't doing what they should be doing. And they are below .500 on the road. There is obvious upside here, I just don't believe in the Yankees as a division winner, and the wild card is always an option, so there is lots of potential. I guess you could argue that there is at least relative value in this price. It just doesn't excite me too much.
New York Yankees (+850): They have allowed the fewest runs in the American League and scored the second most runs. I just have a really, really hard time seeing either of those things being sustained. It's much easier to believe in the future of this team than it was just a year or two ago - especially if they can get their dream realized and sign one of the big-name free agents in the next year or two. I don't like their chances of being a real factor in August, though - never mind October.
Colorado Rockies (+1400): One of the things I love about baseball is that things happen all the time that come seemingly from nowhere and just don't make a whole lot of sense. This team has some very nice pieces - like Nolan Arenado, obviously. And they are getting some massive performances from guys like Charlie Blackmon and Mark Reynolds. But if you tried to argue that you knew that this team was going to be two games up in the NL West at any point this season - especially by June - you would obviously be a massive liar. It makes no sense that they have gotten this far, so who knows how far they can go. Maybe there is value here.
Doc's Sports Handicapping Service would like to offer you $60 of member's baseball picks absolutely free - no obligation, no sales people - Free daily MLB picks here. Get free baseball picks today at Doc's Sports baseball predictions page .
Read more articles by Trevor Whenham