What Does Against The Spread Mean In Sports Betting?
by Doc's Sports - 10/10/2014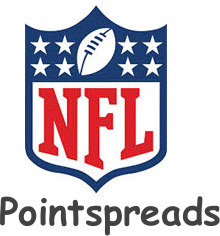 The term "against the spread", commonly referred to as ATS, is one of the more commonly used sports betting terms. To bet against the spread is simply to bet on a pointspread. Most commonly, you will talk of your record against the spread, which means the number of games you have bet in which the team you bet on covered the spread compared to the games in which the team did not cover. When someone talks about their performance against the spread you know that they are not talking about moneyline betting, totals or proposition bets. You can bet against the spread in football and basketball, but not commonly in baseball or hockey.
Doc's Sports offers college football expert picks for every game on our college football predictions page.
The easiest way to understand this concept is with an example. If Nick takes the Patriots against the spread. Then he is saying that the Patriots will cover the spread in their game. If the Patriots are -3.5 in that game then Nick will win if the Patriots win the game by four points or more, and would lose if they win by three or fewer points, tie the game, or lose outright. If Nick were to win the game then he could say that he is 1-0 against the spread on the day. If the Patriots were favored by 3 points instead of 3.5 then the situation would be the same, except it would be a push if New England won by exactly three points, and Nick would get his money back.
When betting against the spread there is one thing above all that bettors need to remember - who you think is going to win the game is mostly irrelevant. You aren't trying to pick a winner - that's what moneyline betting is for. You are trying to figure out how much a team is going to win or lose by. A team could go undefeated for a whole season and never cover a single spread, while another team could lose every game and be undefeated against the spread. It all depends on what line they are up against.
Get college football picks on every single game, or if you want our very best bet premium picks by the experts, sign up for your free $60 account with a guarantee.
The following pages have daily updated picks against the spread:
College Football Picks Against the Spread