What Does Buy The Rack Mean In Sports Betting and Horse Racing Wagering?
by Doc's Sports - 10/11/2014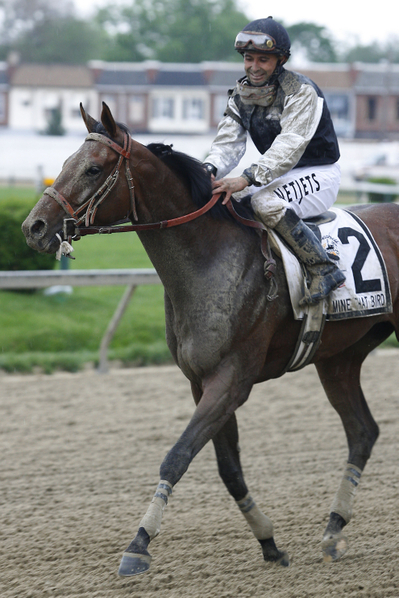 In horse racing, when you buy the rack you buy every possible combination of a daily double or similar bet. A daily double is when you have to pick the winners of two races in a row - typically the first two races of the day. So, if there were eight horses in each of the first two races of a card, then to buy the rack you would buy 64 different combinations of bets.
There is good news and bad news when you buy the rack. The good news is that you are absolutely guaranteed to cash a winning ticket. You have every possible combination, so you can't lose. The problem, though, is that most of those combinations will pay less than the cost of your ticket. If two long shots were to win the two races then you might be able to make money, but most of the time you will cash a winning ticket and still lose money. Not ideal.
Get free sports picks for every league and nearly every matchup on Doc's free picks page.
Big bulk betting approaches like this one are only rarely a good idea. The biggest problem is that within the combinations you buy are several bets that are just not very good ones. They aren't likely to win, and are not bets with good value. You would be much better off just buying the combinations that you like. It would take more work because you would have to buy a bunch of individual combinations instead of just making one big group bet, but the cost savings will be worth it.
One reason someone might buy the rack is a shady one. If you buy every ticket before a race is run you can quietly throw out the losers when the result is known and show off your winning ticket for everyone to see. You can put together a pretty nice winning streak that way, and impress suckers by doing so.
Get expert sports picks on every game, or if you want our very best bet premium picks by the experts, sign up for your free $60 account with a guarantee.