What Happens to a Parlay if a Game is Canceled?
by Chris Vasile - 5/27/2019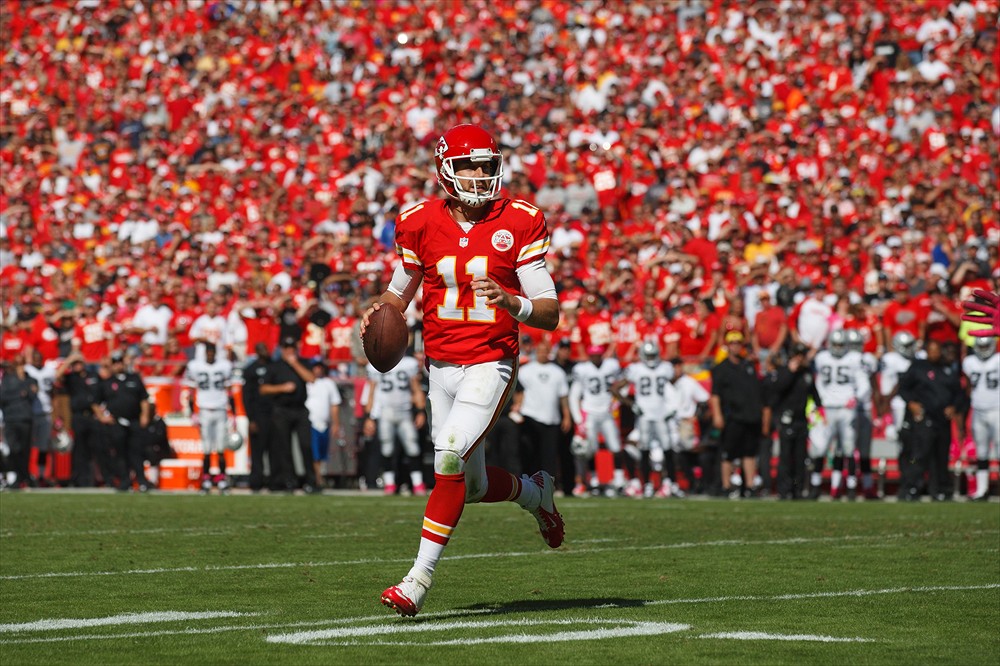 I'm sure we've all been in a situation before where we stare at the list of games and think to ourselves -- if only I could hit a nice 10-team parlay. Now, depending on the odds of the games you selected, or the amount of money actually wagered on the parlay, this bet won't necessarily make you rich, but it could offer up a very nice four- or five-digit return. The problem with hitting a parlay that size is that it's damn near impossible to do. Most experienced bettors refrain from ever making parlay bets. Thankfully, for sportsbooks, parlays will always be a staple of the betting game since there is always the potential of that one big payout every square bettor chases.
Get sports picks for every league and nearly every matchup on Doc's free picks page.
In case you are new to the industry, a parlay is a type of bet that involves two or more teams. In order for a parlay bet to be successful, each team involved must win, or cover the spread - depending on how you bet them. A parlay can also be called an accumulator or a combo bet. Parlays are the most popular bet amongst amateur bettors since it has the potential for the biggest payout.
Different Types of Parlays
A parlay can have a combination of moneyline bets , point spread wagers and even include the "over/under" option. Some sportsbooks allow bettors to include different kinds of prop bets, half-time wagers, different sports and sometimes even futures bets .
Depending on the type or parlay you make, the payout could be minimal or significant. A lot of things go into determining the odds, but the main thing you need to know is that not all sportsbooks offer up the same odds.
Generally speaking, a two-team point spread parlay will pay about 2.5/1, while a three-team parlay pays 6/1, a four-team parlay pays 10/1 and a five-team parlay pays 20-1. Obviously, the more teams you decide to put in your parlay, the higher the odds go.
If you decided to go the parlay route with your money, you must be completely educated on the rules. Do you know what happens if one of the games in your parlay is canceled or pushes on the total or point spread? If you're reading this, I'm assuming you don't, so let me give you a better understanding.
What Happens to My Bet If My Parlay Has a Canceled Game?
Whether you are playing a point spread parlay on football Sunday, or a moneyline parlay on Tuesday's baseball card, the answer to this question remains the same; 'it depends'.
It all depends on which sportsbook you are using and what their rules are for parlays. Most sportsbooks do not punish bettors for having a canceled game on their parlay ticket. The ticket will go on as if that canceled game never existed.
For example, if you put together a five-team parlay and the fourth game on your ticket between the New York Mets and Washington Nationals gets canceled due to rain, your parlay is still live, but it just reduces to a four-team parlay and the payout is adjusted accordingly.
What Happens to My Bet if My Parlay Has a Push On it?
This is where it gets a little bit dicey, but as I said above the answer still depends on which sportsbook you use. Most sportsbooks try to avoid setting full-point point spreads such as -3 or -7 in order to be able to declare a winning and losing side. If by the off chance you can get a whole number and that game happens to fall right on that number, most sportsbooks just void that leg of the parlay and reduce the payout to the next number - which is the same procedure as above. A five-team parlay would then turn into a four-team parlay and the odds would adjust.
However, it should be noted that some sportsbooks treat pushes as losses. That means that just because you got a great number of -3 instead of -3.5, you are still needing to win by four in order to avoid losing your parlay. These parlays increase the difficulty of the wager and should be avoided at all costs.
Get expert sports picks on every game, or if you want our very best bet premium picks by the experts, sign up for your free $60 account with a guarantee.
Parlays by Sport:
College Football Picks Parlays