What Does Stiff Mean In Sports Betting?
by Doc's Sports - 10/10/2014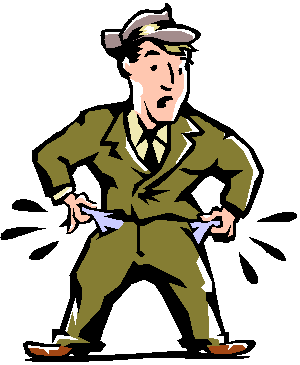 If you hear someone being described as a "stiff" when relating to sports betting it refers to an individual who does not pay his debt or the money he owes from lost wagers. This scenario likely describes a scenario between a bettor and his old-school bookie, as those are the only relationships in the sports betting world that don't require cash up front. You've seen this one TV a million times if you haven't experienced it first hand - and it always seems to wind up with broken legs for someone. In a Las Vegas casino you pay for your bet at the sportsbook when you make it, and you don't receive your wagering ticket until you have done so. Online sportsbooks also require you to deposit in advance, and you can only make bets smaller than or equal to your account balance.
Get free sports picks for every league and nearly every matchup on Doc's free picks page.
You could describe a person as a stiff - that stiff didn't pay his tab. You can also use stiff as a verb - that guy stiffed his bookie after that bet.
I shouldn't have to say this, but being a stiff isn't good. Neither is betting money you don't have. Don't do that. In fact, proper bankroll management suggests that you should only bet a small fraction of the money you have available each time you make a bet. When you are betting more than that, or when you bet what you don't have, then you are vulnerable to making bad betting decisions. You can increase your bets to try to get back to even, or make bets that don't have an edge because you are desperate and need action. You'll feel desperate and panicked, and that is certainly not the mindset in which to make the best decisions.
There is, of course, a very easy way to avoid being a stiff. Bet legally. When you can't bet on credit then you can't stiff someone because you have already paid for your bets. Hardly rocket science.
Get expert sports picks on every game, or if you want our very best bet premium picks by the experts, sign up for your free $60 account with a guarantee.