The Legality of Sports Betting in the US: A Comprehensive Guide to State-by-State Regulations
by Dave Schwab - 6/1/2023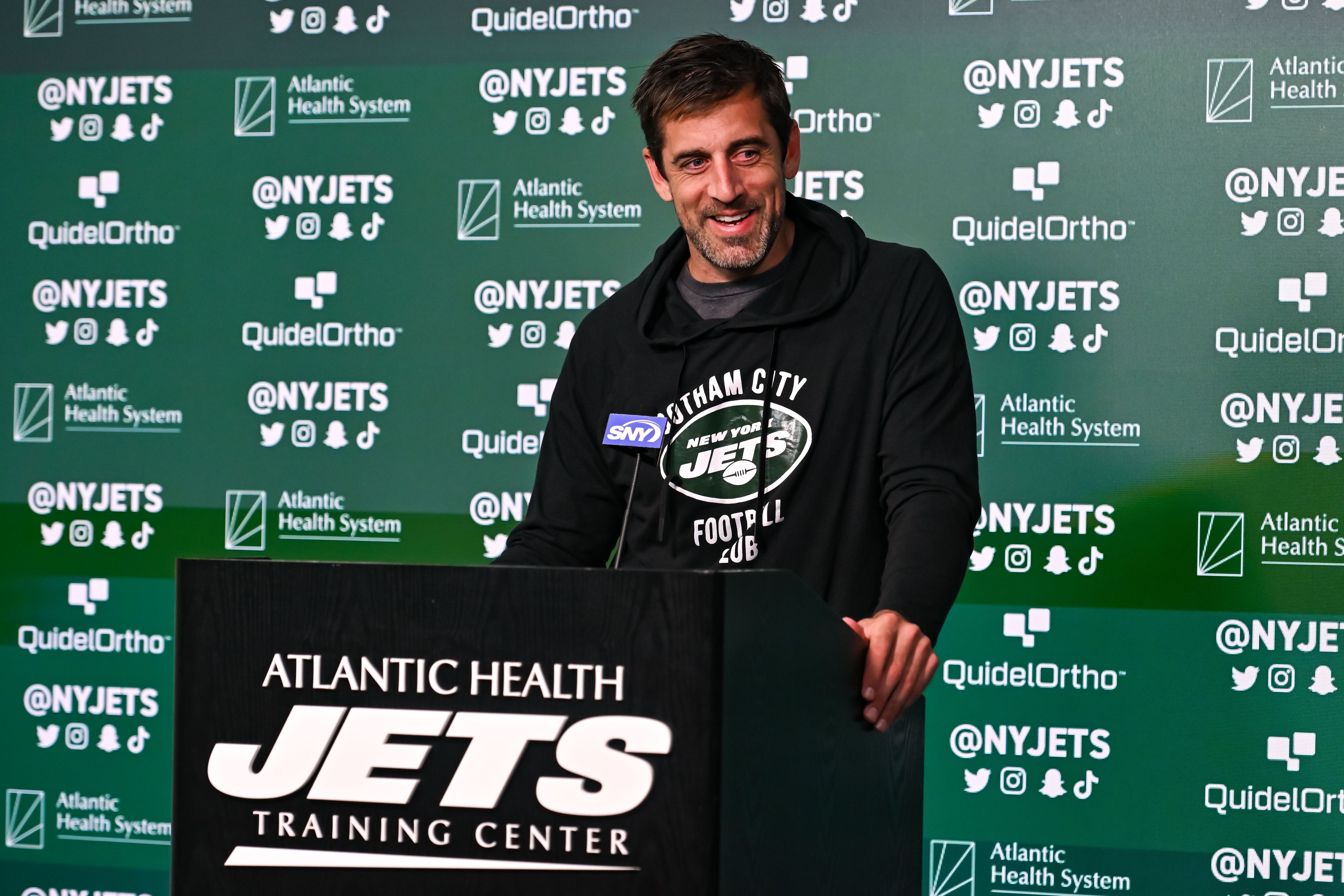 In May of 2018, the US Supreme Court rendered a decision that favored state rights for legalizing sports betting within its border. New Jersey led the battle against the federal government and joined Nevada as one of the states that allowed legal sportsbooks to accept wagers. Right now, in 2023, there are over 35 states in the US that operate legal sports betting.
This state-by-state guide on legal sportsbooks is broken down to sections across the country. The New England states include Connecticut, Maine, Massachusetts, New Hampshire, Rhode Island and Vermont.Bottom of Form
The Northeast states include New Jersey, New York and Pennsylvania. The Mid-Atlantic states include Delaware, Maryland, Virginia and West Virginia as well as the District of Columbia.
The Mid-South includes Arkansas, Kentucky, North Carolina, Tennessee and South Carolina. The Deep South includes Alabama, Georgia, Louisiana and Mississippi.
The Midwest includes Illinois, Indiana, Iowa, Kansas, Michigan, Minnesota, Missouri, Ohio and Wisconsin.
The Northwest includes Idaho, Montana, Nebraska, North Dakota, South Dakota and Wyoming. The Pacific Northwest includes Oregon and Washington. The West includes Arizona, Colorado, Nevada, New Mexica, Oklahoma and Utah.
California, Florida and Texas are individual states for sports betting because of their large size. The Non-contiguous states are Alaska and Hawaii.
Get sports picks for every league and nearly every matchup on Doc's free picks page.
New England States
Connecticut
Connecticut Governor Ned Lamont signed the state legislative bill offering legal sports betting in May of 2021. The gaming compact legislation was signed between the Governor and the Mashantucket Pequot and Mohegan tribes. The Mashantucket Pequot and Mohegan gaming tribes already had retail casinos in the state.
The Mashantucket Pequot Tribe partnered with DraftKings Sportsbook and the Mohegan Tribe partnered with FanDuel Sportsbook. The Connecticut Lottery formed its own sports betting site with Rush Street Interactive. PlaySugarHouse Sportsbook is the third retail and online sports betting site in the state.
Maine
Maine signed LD 595 into law on May 2, 2022. This law legalized four online sportsbooks to the Penobscot, Passamaquoddy, Micmac and Maliseet tribes. Once online sports betting is established, the four gaming tribes will pay a 10% tax on revenue annually and $200,000. The sportsbook partners on the commercial end will pay $40,000 every four years.
Sometime later in 2023, legal residents of Maine can bet on professional teams including the NFL's New England Patriots, NBA's Boston Celtics, NHL's Boston Bruins and MLB's Boston Red Sox. They can also bet on the Maine Black Bears for college basketball.
Massachusetts
State lawmakers agreed on Massachusetts' bill H.5164, and Governor Charlie Baker signed it into law in 2022. Retail sportsbooks opened Jan. 31, 2023 at Encore Boston Harbor, MGM Springfield and Plainridge Park Casino. Online sportsbooks launch on March 10, and six operators were Barstool Sportsbook, BetMGM, Caesars Sportsbook, DraftKings, FanDuel and WynnBET.
There are nine online sportsbook operators approved by the Massachusetts Gaming Commission (MGC). Bally Bets and Fanatics Sportsbook have launched this May and Betr launches its online sportsbook sometime in the future of 2023. In-state college teams are still illegal to wager on in Massachusetts. However, all professional sports leagues are open in retail and online betting boards in the state.
New Hampshire
The state legislature legalized sports betting in July of 2019. New Hampshire has only one retail and online sportsbook operator. DraftKings has retail sportsbooks in all major cities and towns, and it has an online sports betting site in computers via the web and smartphones/tablets on mobile betting apps.
DraftKings has a $1,000 sign-up bonus and no promo code is required. Legal New Hampshire sports fans can bet on professional sports, but it is illegal to wager on in-state college football and basketball. Local professional teams are the NFL's New England Patriots, NBA's Boston Celtics, NHL's Boston Bruins and MLB's Boston Red Sox.
Rhode Island
Rhode Island was one of the first states to legalize retail sports betting since the US Supreme Court ruled in favor of the states. On March 12 in 2019, the state legalized online sports betting, and Governor Gina Raimondo signed the bill into law. The Rhode Island Lottery Commission oversees legal sports betting, and Caesars Sportsbook is the only online operator in the state.
Currently, the state offers retail and online sports betting to legal adults as well as daily sports fantasy leagues (DFS). The Rhode Island Lottery, in conjunction with Caesars Sportsbook, supplies the betting lines and odds. PrizePicks.com handles the DFS site.
Vermont
As the only New England state that does not have legal sports betting, Vermont is slowly changing with the times. This year, the state's House Ways & Means Committee officially submitted HB 127 and the full House passed the bill. The next stop is the state Senate and Governor Phil Scott.
HB 127 allows for up to six online sportsbook operators. Right now, the only legal gambling in Vermont centers on charitable gaming, lotteries and video lottery terminals.
Northeast States
New Jersey
As the next state to legalize both retail and online sports betting besides Nevada, New Jersey was instrumental in fighting the federal Professional and Amateur Sports Protection Act (PASPA) for over a decade. After a US Supreme Court ruled in favor of the states, the Garden State quicky passed the necessary bill to let legal sportsbooks operate in its border.
In June of 2018, New Jersey retail sportsbooks started taking sports bets in horse racing tracks and casinos in Atlantic City. In August of that same year, online sportsbooks launched operations through desktop and laptop computers via the web. Smartphones and tablets were available through a mobile betting app. New Jersey sportsbooks grew to be the No. 1 sports betting market in the legal US in 2019 through 2021.
New York
In July of 2019, retail sportsbooks were legal in a few upstate New York commercial and tribal casinos. In January 8 of 2022, online sports betting was legal in all New York through the web and mobile apps. The nine online sportsbook operators were Bally Bet, BetMGM, BetRivers, Caesars Sportsbook, DraftKings, FanDuel, PointsBet, Resorts World Bet and WynnBET.
New York quicky became the No. 1 legal sports betting market in 2022. These New York online sportsbooks pay 51% of their revenue to the state, which is the largest sports betting tax in the US. The wagering on sports is legal for professional teams, but New York has restrictions on betting in-state college teams. The pro teams include the NFL's Buffalo Bills, New York Giants and New York Jets. The NBA's teams are the New York Knicks and Brooklyn Nets.
Pennsylvania
A few months after the US Supreme Court's ruled in favor of state's rights for legal sports betting, Pennsylvania had retail sportsbooks in various casinos in the state. Legal online sports betting in PA launched a year later in 2019. There are a number of sportsbook operators, including BetMGM, Caesars Sportsbook, DraftKings and FanDuel as the four largest sports betting sites. Barstool Sportsbook is based in Wyomissing, PA. as a hometown sport betting site.
Pennsylvania legalized online sports betting, horse race betting and casino gambling as part of its plan to expand its reach of adult 21 and older in the state. This is one of the progressive markets in the legal US, and the only bet type that is not allowed is on college player props.
Mid-Atlantic States and Washington D.C.
Delaware
As soon as the US Supreme Court handed down its ruling, Delaware lawmakers legalized retail sports betting in its three land-based casinos. Delaware Park Casino, Dover Downs and Harrington Raceway & Casino all had legal sportsbooks to go along with horse racing and casino games. Delaware did not legalize online sports betting for the web and mobile betting apps.
Delaware does not have legal betting on in-state college teams, but its close proximity to Philadelphia offers retail betting on the NFL's Eagles, the NBA's 76ers, the NHL's Flyers and MLB's Phillies. The live horse racing bets at Delaware Park, Dover Downs and Harrington Raceway are also part of the revenue mix.
Maryland
On Nov. 23 in 2022, Maryland launched retail betting on sports. There are seven land-based casinos that have legal sportsbooks. This lineup includes Barstool Sportsbook, BetMGM, BetRivers, Caesars Sportsbook, DraftKings, FanDuel and PointsBet.
Early in 2023, seven legal online sportsbooks in Maryland launched legal betting on sports. Betfred and SuperBook joined the mix in May, but Bally Bet, betPARX, Crab Bets, Fanatics Sportsbook and WynnBET are only licensed in Maryland. The NFL's Baltimore Ravens and MLB's Baltimore Orioles are two Maryland professional teams that draw most of the local wagers.
Virginia
In Jan of 2021, Virginia launched legal online sports betting in its border. The Old Dominion has grown into a Top 10 market of legal states in the US market. The major players in the state are Barstool Sportsbook, BetMGM, BetRivers, Caesars Sportsbook, DraftKings, FanDuel and PointBet. Betfred and bet365 are international sportsbook operators, and Hard Rock Sportsbook at Bristol is a retail book.
The Virginia Lottery controls the legal sports betting in the state, and it is legal to bet on professional and college sports. The NFL's Washington Commanders are a local professional team, and the Virginia Tech Hokies and the Virginia Cavaliers are college teams that local sports fans wager on.
West Virginia
As one of the first states to legalize both retail and online sportsbooks since May of 2018, West Virginia finally had commercial online sports betting sites in August of 2019. BetLucky.com was the first online sports betting site in the state, but it shut down in March of 2019. The West Virginia Lottery Commission turned to DraftKings and FanDuel to operate a commercial sportsbook a few months later. BetMGM opened its online sportsbook in 2020.
Hollywood Casino at Charles Town Races first opened a retail sportsbook in 2018, and West Virginia became the fifth state to offer legal sport betting after Nevada, Delaware, New Jersey and Mississippi. The Mountaineer State has retails and online sportsbooks that offer sports bets on professional and college teams.
Washington DC
In late fall of 2018, District of Columbia Council did pass legislation to allow sports betting in Washington DC. The DC Office of Lottery and Gaming generated GamebetDC.com as the mobile betting app. BetMGM partnered with Nationals Park and Caesars Sportsbook partnered with Capital One Arena to offer sports betting in and around each facility in the DC area.
Washington DC is home for the NBA's Washington Wizards, the NHL's Washington Capitals and MLB's Washington Nationals. The NFL's Washington Commanders are nearby at FedEx Field in Landover, Maryland.
Mid-South States
Arkansas
Legal retail sports betting in Arkansas can be traced back to November of 2018. A voting referendum in the state approved sportsbooks in three land-based casinos – Oaklawn Racing Casino Resort in Hot Springs, Saracen Casino and Sportsbook in Pine Bluff and Southland Gaming and Racing in West Memphis.
In January of 2022, online sports betting became legal in Arkansas and state lawmakers approved Betly and Bet Saracen to operate online sportsbooks. On March 4 of that same year, legal bettors in the state could now place wagers on professional and college sports from online sportsbooks.
Kentucky
Passing HB 551 in the state House and Senate, Kentucky Governor Andy Beshear signed the bill into law in early April of 2023. Legal sports betting in Kentucky will take place at 27 online sports betting sites in the Commonwealth. There are nine horse tracks with casinos that will operate retail sportsbooks.
Retail and online sports betting in Kentucky will be allowed to include professional and college games. Kentucky DFS (daily fantasy sports) sites are also legal, and major sports leagues are the NFL, NBA, NHL, MLB, MLS and the PGA Tour
North Carolina
After a compact in 2019 between North Carolina Governor Ray Cooper and the in-state gaming tribes, retail sportsbooks in land-based tribal casinos were legal. Harrah's Cherokee Resort and Harrah's Cherokee Valley River Casino are the two places with established retail sportsbooks.
Early in 2023, state Representative Jason Saine's HB 347 passed the North Carolina's House, and the bill moved on to the state Senate. This bill allows 10 to 12 online sportsbook operators in North Carolina, and they can launch their sports betting sites on Jan. 1, 2024.
Tennessee
Tennessee Governor Bill Lee signed a bill allowing legal online sports betting, and, in November of 2020, the in-state operators launched their sportsbook sites. With no retail sportsbooks in the state, the Tennessee Education Lottery Commission oversees legal online sports betting with websites and mobile betting apps.
The top online sportsbook operators in Tennessee are BetMGM, Caesars Sportsbook, DraftKings and FanDuel. The local online sportsbook is Betly, and one of the newest sports betting sites is Superbook. Bally Bet and Fanatics Sportsbook are expected to launch their betting sites in Tennessee sometime this year.
South Carolina
Some state lawmakers in South Carolina are hesitant on legalizing sports betting. However, House Joint Resolution 3395 would have been the constitutional amendment bill that open the door for legal casino gambling and sport betting.
Deep South States
Alabama
As one of the most conservative states in the Deep South, Alabama has no gambling other than the handful of land-based casinos with slot machines. In 2020, HB 336 would have created a gambling commission that would oversee the state's sports betting laws. However, the bill did not pass. In 2023, the Alabama lawmakers are showing slight improvement in legalizing sports betting in the state.
Georgia
As another Deep South conservative state, Georgia sportsbooks remain illegal both retail and online. HB 380 on sports betting did not pass in the state House and Senate in 2023, but there is an interest in legalizing sports betting in the future.
Louisiana
The state's first legal retail sports bet was in October of 2021, and Louisiana's sports bettors placed their wagers online in late January of 2022. Louisiana Governor John Bel Edwards signed a sports betting regulation bill in June of 2021, and both in-state retail books and online sports betting sites were legal.
The Pelican State has a number of online sportsbook operators, led by Caesars Entertainment, which also has a retail sportsbook in Harrah's New Orleans. Local Louisiana's sports bettors can bet on the NFL's New Orleans Saints and the NBA's New Orleans Pelicans for professional sports games. They can also bet LSU football and basketball for college sports.
Mississippi
The Magnolia State was one of the first markets to allow retail betting on sports after May of 2018. Mississippi has 28 land-based casinos that also house a retail sportsbook. As a market leader in the state, BetMGM operates retail sportsbooks at the Beau Rivage Resort & Casino in Biloxi and the Gold Strike Casino Resort in Tunica.
Sports betting online is legal with mobile betting apps, but the local sports bettor has to be on the grounds of the retail sportsbook. Mississippi sports bettors can use the BetMGM Sportsbook app and the Pearl River Sports app to place their wagers.
Midwest States
Illinois
Governor JB Pritzker signed the Illinois bill that legalized sports betting in June of 2019. Chicago-based BetRivers Sportsbook took the first sports wager in March of the following year. Online sports betting was originally registered at retail sportsbook, but that state law was officially changed March 5 of 2022.
Illinois is one of the top 5 US sports betting markets, with Chicago as one of the biggest sports cities. The NFL's Bears, NBA's Bulls, NHL's Blackhawks and MLB's Cubs and White Sox are major draws as professional teams. Illinois prohibits sports wagers on in-state college teams.
Indiana
In May of 2019, Indiana Governor Eric Holcomb signed the bill that legalized both retail and online sports betting. Retail sportsbooks started taking bets in September of that year, and legal online sports betting began in October. There are 16 sportsbooks in the state, including BetMGM, BetRivers, Caesars Sportsbook, DraftKings, FanDuel and Unibet as the top six.
Indiana sportsbooks offer both professional and college sports games, with pre-game and live in-game bets. DFS sites are also legal in Indiana for major sports leagues such as the NFL, NBA, MLB and the PGA Tour.
Iowa
In August of 2019, both retail and online sports betting became legal in Iowa. Caesars online operations is affiliated with six different retail sportsbook in the state. DraftKings has partnered with Wild Rose Casino & Resort. FanDuel online sportsbook has teamed up with Boyd Gaming and BetMGM online sportsbook was able to join with Diamond Jo Casino.
Professional and amateur sports leagues can be wagered on in the state. However, Iowa sportsbooks cannot accept a prop bet on in-state college teams. At first, registration at an online sportsbook could only be done at a retail betting account. Iowa amended that law in early 2021.
Kansas
The state House approved HB 2740 and the state Senate approved SB 84 for legal sports betting. Kansas Governor Laura Kelly signed the bill into law on May 12, 2022. In-state casinos with retail sportsbooks went live on Sept. 1 that year. Boot Hill Casino, Hollywood Casino, Kansas Star and Kansas Crossing Casino are the major players with sports betting.
Nine online sports betting sites tied to land-based casinos are Bally Bet, Barstool Sportsbook, BetMGM, Caesars Sportsbook, DraftKings. FanDuel, FOX Bet, Golden Nugget Sportsbook and PointsBet.
Michigan
Legislation of sports betting in Michigan came in March of 2020, but online sportsbooks had to wait until January of 2022 to go live. There were 23 land-based casinos that could offer sports betting on a retail level after state Governor Gretchen Whitmore signed the bill into law.
These casinos had to partner with an online sportsbook operator to launch the sports betting site on the web and in a mobile app. Betting on the local professional teams in the Detroit area involves the NFL's Lions, NBA's Pistons, NHL's Red Wings and MLB's Tigers. Michigan sports bettors can make bets on in-state college teams as well.
Minnesota
After the US Supreme Court favored the US states in deciding whether to legalize sports betting in May of 2018, Minnesota's House and Senate have not moved on the situation. There are legislative bills that address legal sports betting, both in retail and online sportsbook. However, these bills have not made progress through the whole general assembly.
Minnesota's Democratic Farmer Labor party has HF 2000 in 2023 and it is the latest bill on the table. The good news is that the Minnesota Indian Gambling Association (MIGA) supports the plan.
Missouri
The 2023 State Legislative Session in Missouri appears to be running out of time for introducing a bill for legalizing sports betting. HB 556 passed the state House 118-35. However, the state Senate is another story. State Senator Denny Hoskins wanted legalized video lottery terminal (VLT) to go along with sports betting. Missouri could leave it up to the voters in November's general election for 2024.
Ohio
State lawmakers approved the bill legalizing retail and online sports betting, and Ohio Governor Mike DeWine signed it into law on Dec. 22, 2021. The state's legislators and the governing officials determined that the timeline would be Jan. 1, 2023. The Ohio Casino Control Commission (OCCC) oversees the legal sports betting industry.
The top seven state online sportsbooks are Bet365, Betfred, BetMGM, Caesars, DraftKings, FanDuel and PointsBet. Retail sportsbooks include Belterra Park, Hollywood Gaming at Mahoning Valley, JACK Cleveland Casino and Rocket Mortgage Fieldhouse. Legal Ohio bettors can wager on professional and college sports.
Wisconsin
The state of Wisconsin allows certain types of gambling in tribal gaming casino, including sports betting. In 2021, Wisconsin Governor Tony Evers signed a new gaming compact with the Oneida Nation and the St. Croix Chippewa Tribe. While retail sports betting in Wisconsin is live, online sportsbooks are still illegal in the state.
Northwest States
Idaho
There is no legal sports betting in Idaho. Retail and online sportsbooks are illegal, but the state has land-based casinos. Coeur d'Alene Casino is in Worley and Clearwater River Casino & Lodge is in Lewiston. At this time, there are also no state legislative bills legalizing retail and/or online sports betting in the House or Senate.
Montana
Sports betting is legal in Montana, but commercial online sportsbooks are still against the law. In 2021, the Montana Lottery was in charge of sports betting. Land-based sportsbooks are licensed in retail locations. Online sports betting has to use the Sports Bet Montana mobile betting app.
State retail and online sportsbooks each feature the branded Montana Lottery terminal. Montana legal sports bettors are able to wager on professional and college sports. The major professional sports include the NFL, NBA, NHL and MLB. The local college teams are the Montana Grizzlies and Montana State Bobcats.
Nebraska
Most forms of gambling in Nebraska are illegal. Sports betting falls under a broad definition of wagers on outcomes of games and contests. Retail and online sportsbook in the state would require amending the state Constitution. The only legal forms of gaming in Nebraska are the state lottery and charitable bingo and keno games. There are in-state gaming tribes that operate land-based casinos in the state.
North Dakota
This state has 10 tribal gaming casinos in North Dakota. Any state bill on legal sportsbooks will go through those 10 gaming tribes. The North Dakota House passed HB 1254, but the state Senate did not approve the bill calling for legal retail and online sports betting. There is no specific legislation relating to daily fantasy sports. FanDuel and DraftKings are popular DFS sites in North Dakota and could act as the main online operators for legal sportsbook in the state.
South Dakota
Through a general election in November of 2020, South Dakota voters approved the amendment to legalize retail sports betting in Deadwood tribal casinos. The South Dakota Commission on Gaming regulates state sportsbooks in land-based casinos. There are no online sportsbooks that are legal in the state.
BetMGM formed a partnership with Tin Lizzie and Cadillacs Jack's Gaming Resort. International Gaming Technology (IGT) is aligned with Deadwood Mountain Grand and ISI has a partnership with Mustang Sally's and Gold Dust Casino.
Wyoming
State Governor Mark Gordon signed HB 133 into law in 2021, authorizing legal online sports betting. Wyoming has four online sportsbook operators, including BetMGM, Caesars Sportsbook, DraftKings and FanDuel. The Wyoming Gaming Commission oversees the state's sports betting laws.
Wyoming legal sports bettors can wager on national and local leagues in both professional and college sports. The local sports leagues include the Cheyenne Stampeders (WSHL) and the Wyoming Cowboys (NCAAF).
Pacific Northwest States
Oregon
In October of 2019, Oregon introduced ScoreBoard as the state's legal online sportsbook. In 2021, DraftKings online sportsbook became the only commercial platform to accept sports wagers in Oregon and replaced ScoreBoard as its only mobile betting app under the state's lottery system.
Oregon has one state-regulated online gaming operator. Legal retail sports betting is available in tribal gaming casinos across the state. Wagering is legal in professional sports in the state, but betting on college sports is not allowed online.
Washington
Washington Governor Jay Inslee approved a compact to allow in-state gaming tribals casinos to operate retail sportsbooks in March of 2020. Snoqualmie Casino opened in September of 2021, and this gaming tribe was first to supplement its retail sportsbook with an online betting app on the property's grounds.
Most of the land-based casinos and sportsbooks have partnered with online sportsbook operators including the Spokane Tribe Casino and Caesars Sportsbook, Suquamish Clearwater Casino Resort and FanDuel, Tulalip Resort Casino and DraftKings and Emerald Queen Casino and BetMGM.
Western States
Arizona
The state Senate passed HB 2772 in April of 2021, and Arizona Governor Doug Ducey signed the bill into law introducing legal sports betting. The state's Department of Gaming approved both retail and online sportsbooks, and sports betting was launched on Sept. 9 of that year.
Mazatzal Hotel & Casino was the first retail sportsbook to open its doors in Arizona. FanDuel partnered with the NBA's Phoenix Suns and DraftKings aligned with TPC Scottsdale. All the major professional leagues have teams in Arizona, such as the NFL's Cardinals, the NHL's Coyotes and MLB's Diamondbacks.
Colorado
Legal sports betting in Colorado originated in November of 2019 when state residents passed Proposition DD. HB 19-1327 passed both the state House and Senate, and legal online sportsbooks launched their operators on May 1 in 2020.
Professional and college sports betting is legal in Colorado with retail and online sportsbooks. The local professional teams include the NFL's Denver Broncos, NBA's Denver Nuggets, NHL's Colorado Avalanche and MLB's Colorado Rockies. The local colleges teams are the Colorado Buffaloes and the Colorado State Rams.
Nevada
Nevada was the only state to have legal sports betting before May of 2018. The first sportsbook in the Silver State was opened in 1949 along with live and off-track betting on horse racing. The Nevada online sports betting business started in 2010. Las Vegas and Reno are the hot spots for retail sportsbooks attached to land-based casinos. Online betting in the state is gaining ground with websites and mobile betting apps.
The NFL with the Raiders and the NHL with the Golden Knights are home in Las Vegas, and the MLB's Athletics are going to move the team to Southern Nevada in 2025. Nevada is still the gambling capital of the US, and Las Vegas is home of the land-based casino resort and sportsbook.
New Mexico
New Mexico became the sixth state to legalize retail sportsbooks in its borders, but the state lawmakers have not allowed online sports betting sites to take hold. Land-based tribal casinos a with retail sportsbook are common in the state, and Santa Ana Star Casino was the first legal sportsbook in New Mexico.
Legal online sportsbook in the state will have to amend the compact between New Mexico Governor Michelle Lujan Grisham, and the in-state gaming tribes with retail casinos and sportsbooks.
Oklahoma
In 2020, Oklahoma Governor Keven Stitt and the leaders of the Comanche Nation and Otoe-Missouria negotiated an amended compact that allowed retail sports betting at their land-based casinos. In 2023, the amended gaming compact is not complete. HB 3008 is taking a different approach with the state lawmakers, and the state Senate has to approve the bill for retail sportsbooks.
Utah
With the Mormons deeply seated in Utah, the state has not allowed gambling in any shape or form. Sports betting is one of the gaming properties that is illegal. However, Utah has recognized that DFS sites are legal and it is a game of skill.
California, Florida and Texas
California
As a voter-referendum state, California turned down Prop 26 and Prop 27 in November's general election of 2022. They both were allowing legal sports betting throughout the state with retail and/or online sportsbooks. Unfortunately, the Golden State will retry the effort to legalize sports betting next year. The in-state gaming tribes with land-based casinos are working against the outside commercial online sportsbook operators in California, which is part of the problem for legal sports bets.
Florida
In fall of 2021, Florida Governor Ron DeSantis and the Seminole Tribe agreed on an amended gaming compact that includes legal retail and online sports betting for tribal gaming casinos. The state and federal lawyers intervened, and the whole matter ended up in court. In January of 2022, DraftKings and FanDuel had an initiative to get Florida legal sports betting back on the ballot in November, but they failed at getting enough signatures. DFS (daily fantasy sports) sites are legal in Florida. Legal residents are playing PricePicks.com as a DFS mobile app. It is centered around the over/under props for players of major professional teams.
Texas
There is a chance in Texas that legal sports betting gets a state bill in 2024. Two legislative bills in 2023 did not go anywhere, but there is hope that state lawmakers will come to an agreement in time for the 2024 state legislative session. State Senator Lois Kolkhorst and state Representative Jeff Leach each filed two bills calling for legal sports betting. The Texas Sports Betting Alliance was in full support of these bills.
Non-Contiguous States
Alaska
State lawmakers in Alaska had taken steps to sort out the pros and cons of legalizing sports betting over the past few years. At this time in mid-2023, there is no formalized legislative bill in the state addressing the situation of legal sports betting or gambling in general.
Hawaii
Hawaii is one of two states (Utah) that has not profited by any form of gambling in the state. House Bill 1815 was introduced in early 2022, and it proposed a 55% state tax on revenue by legal sportsbook in Hawaii. This measure would be the highest tax on sports betting in the country.
Get expert sports picks on every game, or if you want our very best bet premium picks by the experts, sign up for your free $60 account with a guarantee.