Doc's Sports Handicapping - Weekly Newsletter October 8-October 15
by Doc's Sports - 10/8/2014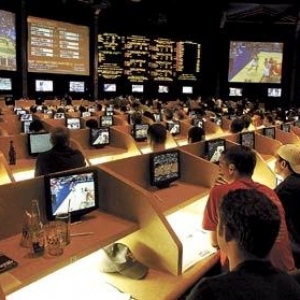 WHAT'S INCLUDED IN THIS NEWSLETTER:
- SEVEN Free Play Winners Below
- Industry-Best Top Play Run Continues (53-16, $25,300)
- Strike Point Sports And Mike Davis Keep Dominating Football
- Allen Eastman's NFL 411 System With Two Huge Plays
- NHL Hockey 3-for-1 Packages Available Now
THIS WEEK'S TOP GAMES FROM OUR TEAM OF EXPERTS:
***LEGENDARY TOP PLAY RUN CONTINUES***
Our team of handicappers has combined to go 53-16 for $25,300 this season with football picks rated 6.0 or higher. That is a 76.5 percent success rate and by far the top mark in the industry and one of the top records in our 43-year history. The last three weeks our top picks have gone 10-3 (+4810), 10-3 (+4810) and 12-2 (+6560), and they are available for just $30 apiece. What are you waiting for? Sign up NOW!
THURSDAY
Allen Eastman – 7-Unit NFL 411 Game of the Month (CLICK HERE)
Robert Ferringo – 5-Unit NHL Hockey Play (CLICK HERE)
FRIDAY
Raphael Esparza – 5-Unit NHL Hockey Game of the Week (CLICK HERE)
SATURDAY
Jason Sharpe – 8-Unit College Football Game of the Month (CLICK HERE)
Allen Eastman – 7-Unit College Football Game of the Year (CLICK HERE)
Strike Point Sports – 7-Unit College Football Game of the Year (CLICK HERE)
Robert Ferringo – 7-Unit College Football Game of the Year (CLICK HERE)
Doc's Sports – 6-Unit College Football Game of the Year (CLICK HERE)
Raphael Esparza – 6-Unit College Football Game of the Month (CLICK HERE)
Mike Davis – 5-Unit SEC Game of the Week (CLICK HERE)
Robert Ferringo – 6-Unit NHL Hockey Game of the Week (CLICK HERE)
SUNDAY
Allen Eastman – 8-Unit NFL 411 System Play (CLICK HERE)
Strike Point Sports – 7-Unit NFL Game of the Year (CLICK HERE)
Raphael Esparza – 7-Unit NFL Game of the Year (CLICK HERE)
Robert Ferringo – 7-Unit NFL Game of the Year (CLICK HERE)
HANDICAPPER'S HOT STREAKS AND NEWS:
Doc's Sports Football is coming off three straight profitable weeks (+$2,580), and this includes an outstanding 5-1 run with our top plays. We are getting it done on both Saturday and Sunday, and now is the time to jump on board with a veteran handicapping service that has 43 years of experience in the business. This Saturday Doc's will be release our 6-Unit Pac-12 Game of the Year. This is a game we have circled since September and are expecting a big bounce-back performance from our team. To receive this selection along with our entire College and NFL card, sign-up for one of our many football packages starting at $99. Doc's Sports has nailed four of our five Top Plays in the NFL this season (+$1,650), and we are also 4-1 on our last five overall plays rated 6.0 or higher.
Robert Ferringo has been the best football handicapper in the country over the last two years, pumping out nearly $12,000 in football profit. Robert is a proven long-term earner that won $2,000 two weeks ago and $2,500 in profit last weekend. Robert has gone 4-0 with his 7-Unit Plays the last two weeks and has hit an unbelievable 80 percent of his picks rated 7.0 or higher the last two seasons (24-6). He will have a 7-Unit KING System Game of the Year this weekend that you don't want to miss. The KING College Football Betting System has hit 72.7 percent so far this year (8-3) and is documented at over 60 percent the past three seasons (92-61). Robert will also have a 5-Unit NHL Game of the Week on Thursday and a 6-Unit NHL Play on Saturday as he starts the season aggressively. Robert has four of five winning NHL seasons, and his clients banked nearly $22,000 hockey profit from 2009 through the 2013 playoffs. Sign up today!
Strike Point Sports is an absolutely unstoppable handicapping force right now. They are picking 75 percent on the season (24-8), and they have already netted nearly $9,000 in football profit on the back of six straight winning weeks. SPS has gone 15-2 with their football plays of 5.0 or higher, and they are coming right back with a 7-Unit ACC Game of the Year as well as another 7-Unit NFL Play. "Mr. Saturday" has been as good as it gets, posting nine straight winning Saturday college football picks and six straight winning Saturdays overall. Also, last week the Giants came through for an easy 7-Unit NFL win, and you can expect more of the same. This is one of the best runs in over 40 years of Doc's Sports, and it doesn't show any signs of slowing. Get on board and collect with the hottest football handicapper in the nation. SPS will continue its selective approach as the NHL season starts (5-Unit Play on Friday) and with NBA basketball around the corner (Oct. 28). Sign up and start winning today!
Mike Davis is demolishing the books and is going to pour it on this week! Davis was absolutely perfect last weekend, going 5-0 for $3,100 in profit for his clients. Davis swept his three big plays with Florida State, the Giants and Seattle coming through, and he is now 12-1 on his football plays of 6.0 or higher and an unreal 9-0 on his plays rated 7.0 or higher. You can't do any better than perfect! Davis has gone 19-7 with all plays and has banked $7,400 in profit in college and the pros since the start of the NFL season and he will be back with another tight card this weekend. Also, check out his Insider's page for daily videos and free plays.
Raphael Esparza has opened the year with six straight winning college football weeks and hammered his 8-Unit college GOTY with San Jose State last week. Esparza is coming back with a 6-Unit Game of the Month, and he has gone 7-1 on his last eight football plays rated 6.0 or higher. He is 14-5 for $4,520 in college profits so far this season and will also have a 7-Unit NFL selection on Sunday as plans on adding to his full season's profit. Esparza is getting it done in absolutely ever sport. He has gone 9-0, +4200 with his "Other Sports" picks (he'll take the weekend off there). Esparza will have two MLB futures plays in the ALCS and NLCS, including one 6-Unit Play. And he will have a 5-Unit NHL Game of the Week on Saturday. Esparza has three of four winning years, and he is one of the most well-rounded handicappers in the nation. Check him out today.
Allen Eastman has rung the register for four straight winning college football weekends and nearly $4,000 in college profit. He has five of six winning college weeks and will have a 7-Unit College Football Game of the Year kicking off Saturday at Noon. This is an early starter, so don't miss out. Eastman is also looking for a breakout weekend for the NFL 411 System. He will have three plays from the 411 System, including a 7-Unit NFL 411 Play Thursday and an 8-Unit NFL 411 Play on Sunday. Eastman's incomparable system has gone 115-78 (60 percent) over the last seven seasons, and he is confident that it is really going to bust open the books this weekend. This is one of Eastman's biggest football weekends ever in his nearly 30 years of gambling. Don't miss out!
Jason Sharpe has gone 2-0 so far this season with his 8-Unit football selections – the highest rated plays that he releases. Sharpe is going for No. 3 in a row this Saturday with one of his biggest college football plays of the year. Sharpe has locked in on a smaller conference matchup, and this one is a valuable off-the-radar situation that you do not want to miss out on. Sharpe's two 6-Unit Game of the Month plays last week were no-doubters, including his college winner with Louisiana Tech in a romp. Sharpe has won six straight top play winners in football and is 7-1 with his last eight picks of 5.0 or higher. See if he can keep the streak alive!
FREE PICKS FROM DOC'S SPORTS EXPERT HANDICAPPERS:
Free NHL Hockey Prediction From Raphael Esparza:
Futures Play: Take Detroit Red Wings UNDER 98.5 Points
I have posted three of four winning NHL seasons, and I am looking forward to earning another winning season with my consistent and steady approach to all sports. Yes, last year the Detroit Red Wings kept their unbelievable playoff appearance alive (23 straight years), but I believe that was all luck. Last year the Red Wings suffered some horrible injuries, and in my eyes this team could be skating on thin ice to make another playoff run. The Red Wings play in a tough division and some of these guys are not getting younger, so if they suffer injuries again this season this team could be just an average NHL team. Average doesn't cut it in Detroit, and when I saw this number of 98.5 get posted I knew the UNDER was the only play. I smell a down year in Motown, and it would not shock me to see the Red Wings not make the playoffs. It would be weird not to see the Red Wings in the playoffs, but every streak comes to an end. Head over to Sportsbook.com you can get a 25 percent sign-up bonus for up to $250 of free cash. Use that as part of your wagering this weekend. Just Click Here.
Free NFL Football Prediction From Strike Point Sports:
Take #101 Indianapolis (-3) over Houston (8:30 p.m., Thursday, Oct. 9)
We hit a thrilling winner with the Browns winning outright as our free play last week. Including that free play winner, we went 5-1 last weekend, and our rated selections have gone 24-8 for $8,580 so far this season. This is the type of line that Indy just seems to cover. Houston had a tough OT loss to Dallas in a game in which they came back from 10 down late in the fourth quarter and nearly pulled out the victory. Now they come back home and suffer a big defeat at the hands of the Colts this Thursday. The Texans are much improved from their awful record last season, but they just aren't ready to play with some of the AFC's best. Indianapolis isn't really fazed by playing on the road, and even though I see this being a close game, the Colts will cover this small line. Indy is 14-3 ATS in their last 17 games versus the AFC South and 10-1-1 ATS in their last 12 Thursday games. Houston, meanwhile, is just 1-6 ATS in their last seven versus the AFC South and 0-4 ATS in their last four Thursday games. Arian Foster made it perfectly clear that he and many others do not like playing in this Thursday game, and it will show for the Texans. Take the small road favorite in this one. Be sure to sign up for my 7-Unit Plays this weekend for just $30 apiece. Go to Bovada – Click Here – and you can get a $250 free play to use on either of my 7-Unit Plays this Saturday and Sunday.
Free College Football Prediction From Mike Davis
Take #105 Washington State (+17) over Stanford (9 p.m., Friday, Oct. 10)
I am on the best run of my career in football (19-7, +7480), and I am going to keep it going this weekend. Stanford has a solid football team once again this year. They are fairly solid on both lines of scrimmage, and they make few mistakes. However, they will be tested this week as this will be the first time they have faced a dynamic offense. On top of that, something seems to be "missing" from this Cardinal team. Washington State wants to get Stanford out of their comfort zone and force them to score points in bunches to win this game. That is not the style of football that the Cardinal are used to playing. They prefer to ground and pound on offense and play good, solid defense to win their ball games. The Cougars will certainly try to make Stanford deviate from that game plan as they will throw the football around and test the secondary of Stanford. Mike Leach is a quality football coach, and his team will be ready for this primetime matchup. His past results are hard to argue with, and his current team has already played some good football. Earlier in the year, Washington State won on the road at Utah and played Oregon extremely tough at home. Stanford should win this game at home, but I believe there is a lot of value with the Cougars at +17. Take Washington State. Then go to Bovada and take a $250 free play to use on this free selection or any of my top-rated selections this weekend as I build on my fantastic football run. Click Here.
Free College Football Prediction From Doc's Sports :
Take #133 Cincinnati (+14.5) over Miami (Noon, Saturday, Oct. 11)
Doc's Sports has nailed five straight college football free plays. Last week my free pick on Utah won outright as a 13-point underdog. Could it happen again with this free play? I think so, and I also think I have another great Pac-12 selection this Saturday with my 6-Unit Pac-12 Game of the Year. Miami is not good enough to be laying this type of number against a decent Cincinnati team. The Canes are starting a young quarterback, and he does not have the experience to rack up points and cover big spreads. Cincinnati has been getting picked apart on defense, but I believe they will be able to move the football on offense and keep this unit off of the field as much as they can. Georgia Tech held the football for 41 minutes against Miami. The Hurricanes are 3-11 ATS in their last 14 games overall. Take the points in this game. Do not miss Doc's Sports Weekend Football Card highlighted by our PAC-12 Game of the Year on Saturday. Doc's Sports is coming off a monster weekend, and now is the time to jump on board with a veteran handicapper that has 43 years of experience. Let 43 years of handicapping experience work for you. Click Here and Bovada will give you a $250 free play to use this weekend! Take that and use it on my top Pac-12 pick and watch your money grow.
Free College Football Prediction From Jason Sharpe:
Take #175 North Carolina (+17) over Notre Dame (3:30 p.m., Saturday, Oct. 11)
I will have my 8-Unit College Football Game of the Year this Saturday (2-0 on 8-Unit Plays this year). But this UNC-ND game was one of the "Game of the Year" plays that you could bet BEFORE the CFB season started at the Golden Nugget in Las Vegas. Incredibly, the line on this was one was at Notre Dame -2.5 for most of the summer and now sits a full two touchdowns higher here this week. It's taken a perfect storm of bad events for North Carolina to drop this low in the betting markets. The Tar Heels haven't played close to what many expected from them coming into this season, but they've also had the tough task of having faced three straight quality opponents over these past three weeks. Not only were those games against some very good teams, but they also faced a few of them in some very tough spots as well. This looks to be the ultimate "sandwich" type game here for Notre Dame as they play this contest here versus UNC right between their big game last weekend versus Stanford and next week's even bigger battle against Florida State. The Irish played their best game of the season last week in their win over the Cardinal, but despite that fact they still needed a very late 4th-quarter touchdown on a 4 th-down play to grab the big home win. This is head coach Larry Fedora's third year at UNC, and he's built a quality team that has more than enough talent to give Notre Dame fits here in this one. The Tar Heels have already played some big road games this season, and a good showing at Notre Dame would be a huge lift for a team that desperately needs one. Look for the Tar Heels to play their best game of the season here. Take North Carolina and the points. Click Here and get up to $250 absolutely free from Sportsbook. Take that free money and turn it into real cash with this free pick or with my 8-Unit college play this weekend.
Free College Football Prediction From Allen Eastman:
Take #199 Colorado State (-1.5) over Nevada (10:30 p.m., Saturday, Oct. 11)
Marshall came through for me in this space with another blowout last week. It was yet another college football winner, and I have posted four straight winning college weeks. I'll have a 7-Unit College Football GOTY Saturday at noon. After you win with that play use your profit to get down on Colorado State in the nightcap. Nevada is in a letdown spot. They lost a barnburner to Boise State last weekend. But this Nevada team hasn't been very good over the last month. Four opponents in a row have outgained them, and they have lost two of three games. Colorado State has won three in a row, and they are 4-1 ATS on the season. Coach Jim McElwain has done a great job turning this program around. This team has won away from home against Boston College and Colorado already this year. They can beat a fellow Mountain West team on the road. The Rams won 38-17 in the meeting last year, and I think CSU is even better this time around. There is a reason they are the road favorite in this game. I don't expect Nevada to have much of a home-field advantage in this one. Not after a record crowd saw them lose to Boise State last week. Colorado State is 16-5 ATS in its last 21 games, and they are 8-2 ATS in their last 10 road games. The favorite is 4-1 ATS in this series, and I think the Rams will get it done again. I also plan on my NFL 411 System getting the job done, and this awesome system has a 7-Unit Play Thursday and an 8-Unit Play Sunday. Don't miss out! Sportsbook.com will give you a 25 percent sign-up bonus, up to $250, if you Click Here, and you can use that bonus money with any of my big money plays this week.
Free NFL Football Prediction From Robert Ferringo:
Take #253 Pittsburgh (+2) over Cleveland (1 p.m., Sunday, Oct. 12)
I picked up another +$2,500 in football profit last week (one weekend after grabbing +$2,000 in cash), and I have hit 80 percent on my highest-rated football plays (24-6 on plays 7.0 or higher). I have another pair this week, including my KING System Game of the Year, and I want another sweep. The Steelers are working on a season sweep in this one, and I cannot believe that they are underdogs here. All Big Ben has done in his career is go 18-1 against Cleveland, including a win earlier in the season. That game had a somewhat misleading 30-27 final as the Steelers jumped out to a 27-3 halftime lead and outgained the Browns by 114 yards overall. I know a lot of people are buying into Cleveland right now. But their defense is pathetic, currently ranked as one of the four worst total defenses, passing defenses and rushing defenses. And they could be without two of their best defenders if Phil Taylor and Joe Haden don't play. The Browns fluked out a win last week against a bad Tennessee team, winning despite being down 28-3. If Jake Locker had not gotten hurt there is no way Cleveland wins that one. And if they were 1-3, as they should be, they would've been a field goal underdog this weekend. Pittsburgh is in the Top 10 in total offense and total defense. They haven't been overly impressive this year, but I still they think they are clearly better than the Browns. Pitt is 9-4 ATS in its last 13 games and 5-2 ATS in their last seven divisional games. The underdog is 5-2 ATS in this series. The wrong team is favored here, so I'll jump on this one. And make sure that you jump on my 7-Unit KING System GOTY and my attempt for five straight winning NFL weekends. We are also giving you a $250 free bet - Click Here – at Bovada and you can use that on either of my two big plays this weekend (college or NFL). Sign up now!
THIS WEEK'S MOST POPULAR ARTICLES:
Expert NFL Betting Picks: Weekly NFC East Predictions Week 6
Week 6 NFL Survivor Pool Picks
2015 Stanley Cup Predictions
Do you play fantasy football? Draft Kings is making someone a millionaire this weekend and as a reader of Doc's Sports if you set up an new account and you deposit at least $5 at Draft Kings you will get a free $30 top football game for this weekend from Doc's Sports. As a group our football top games are an AMAZING 53-16 +$25,300 this season. The next Draft is Sunday, October 12th at 1:00 EST. $2,200,000 is this week's prize pool. First place wins $1,000,000. The top 15,500 spots get paid. First time depositors at DraftKings receive a 100% bonus up to $600. Once you sign up at DraftKings and deposit at least $5 then email service@docsports.com And we'll put a $30 credit in your account for some winning football picks for this weekend! You must sign up through this link to get the bonus.