World Cup Odds and Betting Picks: Ivory Coast Vs. Portugal Preview and Predictions
by Robert Ferringo - 6/13/2010


Get more World Cup betting information including betting bonuses, World Cup odds and our famous World Cup picks, which in 2006 earned $100 bettors over ten times their initial investment. ($100 bettors earned $1,820 click here for details)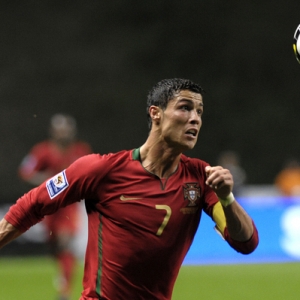 Someone is going to come out of the opening game of The Group of Death with some new life in this tournament.
The Ivory Coast hosts Portugal at 10 a.m. EST on Tuesday, June 15 in Nelson Mandela Bay Stadium in Port Elizabeth. In my opinion, this is the best and the most meaningful match of the opening round of games and pits two teams that could either flame out or catch fire, impacting everything else going on in their group and the knockout bracket.
Portugal enters the tournament as the No. 3 team in the world while Ivory Coast is No. 27.
The reason this is such a critical game because a win for either would give them an inside track to the knockout stage. Both teams will likely beat up on North Korea and then each will have to face Brazil, against whom they will both be sizeable underdogs. So if you assume a win and a loss for each team that means that their head-to-head matchup could be the determinant.
A draw in this match means that goal differential or whether or not one of the clubs can steal a draw with Brazil would decide who advances.
Further, the No. 2 team in this group would face the top team in Group H in the next round. Since that team would likely be Spain, one of the favorites to win the tournament, you can see how this clash between Ivory Coast and Portugal could have ripples throughout the rest of the World Cup field.
This is a matchup between two of the most talented, most aggressive teams in the tournament. But it was also supposed to be a matchup of two of the best players in the world. For the Ivory Coast, striker Didier Drogba is considered one of the most explosive forwards on the globe. For Portugal, The World's Most Expensive Player, Cristiano Ronaldo, is the team's captain and the world's top wing. The two players have combined for 66 goals in 135 international matches.
But unfortunately for the Ivory Coast, Drogba broke his arm one week before the tournament began. He will return to The Elephants during group play, but the early prognosis is that he'll be forced to miss this crucial matchup with Portugal. Which means that the Ivory Coast will essentially be playing with one foot tied behind its back.
Despite its lofty ranking, Portugal endured a roller coaster qualifying and come into this tournament with more questions than answers. Their coach is on shaky ground, their star player didn't score throughout qualifying, there are several injuries impacting depth, and they have had some stunning results (like a 0-0 draw on May 24 against Cape Verde, the No. 117 team in the world). This team is not in good form and is really shaky heading into group play.
But that doesn't negate the fact that this team has enough talent to remain in the Top 10 in the world for the past half-decade.
To some observers, Ivory Coast's crop of individual talent is among the best ever produced by an African country. This team should get a big boost by playing on native soil and they are coming off a 2006 World Cup performance that earned high praise despite it's brevity.
Les Elephants endured a horrendous run early in 2008 in which they lost four of five matches. But since then they have lost just twice in 24 matches. They are 12-2-10 in those games with a peak effort coming out in a 2-2 draw on the road against Germany back in November of last year.
However, Ivory Coast definitely has its own issues. They sacked their coach after a lackluster performance in the Africa Cup of Nations in January. They replaced him with Sven-Goran Eriksson, but left their new headman just two months to establish cohesiveness and stability with his team. Also, goalie issues have marred their qualifying and there are major questions about their defense on the whole.
And when you consider that Drogba either won't be able to play or will be hindered by his faulty arm then it looks like what was to be a promising Cup could get ugly, quickly, for the African side.
Interestingly, both teams employ a 4-3-3 base formation. Both can also go 4-4-2, but the Ivory Coast is more likely to switch to that set. This game will be won or lost by the play of the midfielders linking between the back and the front.
Ivory Coast vs. Portugal World Cup Odds:
(Courtesy of Bodog and Sports Interaction)
Portugal is still a significant favorite in this matchup at the books at -175 while Ivory Coast is available at +135. Betting with the Draw, Portugal is set at +120, Ivory Coast is set at +215, and the Draw is available at +220. The total is set at 2.0.
Ivory Coast vs. Portugal Picks and Predictions:
Ivory Coast Will Win If: They defend first, attack second. The Ivory Coast shouldn't be passive in this game. But they also don't want to open the door for a dangerous Portugal squad. Their defense is the more suspect of the two and, as mentioned, their keeper is weaker. But I feel like the emotion of the home crowd will be most beneficial to this team on that end of the field. This team managed an incredible 10 draws in its last 24 matches. They can't be playing for a draw in this one and need to be decisive. But it all starts in the back and that will be Eriksson's priority. And when a team loses its star player it can go either way: this team could start to feel sorry for itself and come out flat, or everyone could step their game up in this critical match and they could ride that emotion to an inspired win.
Portugal Will Win If: Ronaldo and Pepe have strong games. These two players really lead the attack and are the key offensive forces on this Portugal squad. Ronaldo didn't score in qualifying, but he was also playing through some nagging injuries that weren't enough to keep him on the shelf but were enough to keep him out of form. He is one of the most creative players in the world and needs to set the tone for his club. If he gets off early in the tournament then I think that everyone around him will relax and follow his lead.
Robert Ferringo will be releasing rated selections on the 2010 World Cup this summer. Robert is a long-time soccer aficionado and one of the most exciting handicappers in the industry, and he guarantees a profit through the entirety of the tournament. Sign up today and get on board the Victory Train!
---
Most Recent World Cup Betting