World Cup Odds and Picks: England Vs. Algeria Predictions
by Nicholas Tolomeo - 6/16/2010


Get more World Cup betting information including betting bonuses, World Cup odds and our famous World Cup picks, which in 2006 earned $100 bettors over ten times their initial investment. ($100 bettors earned $1,820 click here for details)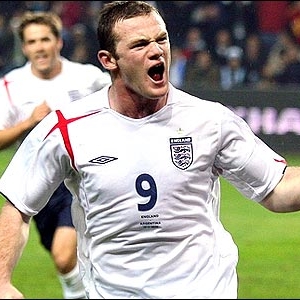 Both England and Algeria enter the game with an extreme sense of urgency. With only three group games every one has a sense of urgency in the group stage but after the results of these two countries in their first game this game surely has all the makings of an elimination game.
Thankfully for England, it enters the game as one of the biggest favorites in the first round. As unexpected as the 1-1 tie against the United States was anything short of a win by the Three Lions will be looked upon as a stunner.
Both teams will get their chance at redemption at 2:30 p.m. on Friday, June 18 at Cape Town Stadium.
Each side was looking OK early on in their respective World Cup opening games until drastic turns. With England it was a seemingly harmless ball slipping past the arms of goalkeeper Robert Green that proved to be the equalizer. With Algeria it was the lightning quick sendoff of second-half substitute Abdelkader Ghezzal in the 73rd minute after only 15 minutes of play.
Down to 10 men, Algeria finally succumbed to a Slovenia onslaught in the 79th minute and eventually lost 1-0. Algeria at +260 was an underdog in the game but it was a match they were capable of getting a point out of. The game against England is a different story. It would take an extraordinary effort, and all 11 players not just 10, to get a point out of the England game.
While the England game surely stung the Three Lions it was even more devastating to Algeria who had to be looking at Slovenia and United States as the three teams along with itself, battling for second place in Group C.
The trend of this World Cup has been goals from unlikely sources in the defense and midfield and that suits Algeria just find. Top defender Antar Yahia has a knack for game-changing goals and his defensive mates Madjid Bougherra and Nadia Belhadj are equally as strong.
None have consistently faced the talent they will see against England. Wayne Rooney played as impassioned of a second half of soccer you will see but his inability to finish or convert golden opportunities haunted England throughout the game.
The 1-1 draw against the United States may have been one of the best things to happen to this England team and one of the worst to this Algeria team. Expect an early fury from England and all Algeria will be able to do is hold on and try to endure.
England vs. Algeria World Cup Odds:
England finds itself an even heavier favorite than in the first round. At -1.5 England is -155 with Algeria +1.5 at +120. In three-way betting England is -600 with the line on a draw +230 and Algeria the long shot pick at +1200. The total is 2.5. Odds are courtesy of Bodog and Sports Interaction.
England vs. Algeria Picks and Predictions:
England Will Win If: It puts the England loss behind it and realizes that second place in the group is still theirs to lose. The chances it created against the United States will be even more readily available against Algeria and England will have to find a way to convert them.
Algeria Will Win If: England goalkeeper Robert Green has another moment of madness like he did against the United States. Algeria will have to play a flawless game and rely on its defensive pillars. Chances will be few and far between for the Algerians but any that present themselves must be cashed in.

---
Most Recent World Cup Betting