World Cup Odds and Picks: Italy Vs. Slovakia Predictions
by Trevor Whenham - 6/24/2010


Get more World Cup betting information including betting bonuses, World Cup odds and our famous World Cup picks, which in 2006 earned $100 bettors over ten times their initial investment. ($100 bettors earned $1,820 click here for details)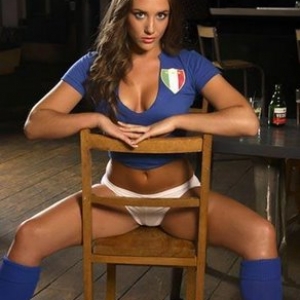 It's not that surprising that the contest between Italy and Slovakia has implications for the playoff future of Group F. The surprise is that Italy, the defending World Cup champions, are playing for their lives in what should have been a fairly easy group for them. Slovakia needs a win and some help from Paraguay to advance beyond the group stage. Italy has a slightly easier path - a win guarantees them continued life, and a tie would be okay as well as long as New Zealand loses or scores fewer goals than Italy while also playing to a draw.

This surprisingly high stakes Group F affair kicks off at 10 a.m. on Thursday, June 24 at Johannesburg. The Italians hasn't failed to advance since 1974, so you can guarantee that virtually every eyeball in Italy will be watching this one closely.

Italy really has no one to blame but themselves for their current predicament. The defending champions should have had a very easy day against New Zealand, quite probably the worst team in the tournament. The Kiwis were very hungry, though, and Italy looked like they'd rather be eating pasta in a piazza somewhere. Italy earned a tie, and actually had to play from behind for more than 20 minutes after allowing New Zealand to score just seven minutes into the game. Surprising group leader Paraguay also earned a 1-1 draw from the Italians in another contest Italy should have won.

It's not particularly surprising that the toothless Italian offense has struggled n this tournament. They are short on offensive power, and that which they have is inconsistent at best. What is surprising, though, is that the usually stout defense hasn't been as impermeable as we have come to expect. The big story on that front has been Gianluigi Buffon, the star of the 2006 World Cup run and perhaps the top goalkeeper in the world. Buffon was pulled from the Paraguay game after the first half with a sciatic nerve problem, missed the New Zealand game, and is uncertain the rest of the way. Buffon is the psychological leader of this team and his presence is clearly missed.

While the injury news is not good with Buffon, it is much better when it comes to Andrea Pirlo. The brilliant midfielder missed the first two games, but he's back in training, and he should be at full effort for Slovakia. That could be just the boost that the Italians need to get past what should be an outmatched opponent.

Italy may be more vulnerable than a team in their position should be, but Slovakia doesn't seem poised to take advantage of it. In their two games they have managed just one goal, and that's not surprising given that they have only managed three shots on target in those two games. They should have had a win against New Zealand, but their lazy late play allowed New Zealand to score late in stoppage time to earn the draw.
The problems for the team have started at the top - the man who should be their best player has been about their worst. Captain Marek Hamsik has been about as bad as a top player can be so bad that it's been easy to wonder if he is even on the field. He plays in Italy, though, so perhaps he'll finally be motivated for this game. His squad will struggle mightily to get the needed goal if he isn't.

Italy vs. Slovakia World Cup Odds
As you'd expect, Italy is heavily favored in this one, at -1 (-130). The moneyline is equally lopsided - the Italians are at -200 with Slovakia at +600. If Italy gets their third draw of the tournament the country might self-destruct, but those who bet on that outcome at +275 will be happy. The total is at a standard 2.5 with the 'under' solidly favored at -160. Odds are courtesy of Bodog and Sports Interaction.

Italy vs. Slovakia Picks and Predictions
Italy Wins If: it doesn't self-destruct. They are clearly and obviously the best team here, and they should be advancing out of this group with ease. They have been their own worst enemies in this tournament, though. They need to remember that the game doesn't start after their opponent scores first. Impressive defense is what has got them here, and impressive defense is what they need to focus on whether Buffon is behind them or not. Offensively they need to quit over thinking and just let their game have some flow and creativity. They will never rival the top teams for offensive prowess, but they can be much better than they have been. The addition of Pirlo should be a positive force on this front, but only if he relaxes and plays within himself.

Slovakia wins if: it gets in the heads of the Italians. We've clearly seen that the way to success against Italy in this tournament is to get out of the gate early. If Slovakia can play at full force from the opening kick then they may get lucky and score the first goal. More importantly, though, the Slovakians have to remember that they can never let off the gas. This team has tried to often to rest on their laurels in this tournament, and they just aren't good enough to do that.
LOOKING FOR WINNING WORLD CUP PREDICTIONS? Doc's Sports has been professionally handicapping all major sports since 1971 and we have a great reputation for winning in our industry. In 2006 our World Cup picks clients hit 71% winners and $100 bettors made $1,820 (HUGE 1,482% ROI). For Euro 2008 we had 67% winners and $100 bettors made $2,225 (Huge 1,834% ROI). Click Here for Winning World Cup picks for 2010 World Cup Soccer.
---
Most Recent World Cup Betting