World Cup Player Salaries
by Alan Matthews - 6/30/2010


Get more World Cup betting information including betting bonuses, World Cup odds and our famous World Cup picks, which in 2006 earned $100 bettors over ten times their initial investment. ($100 bettors earned $1,820 click here for details)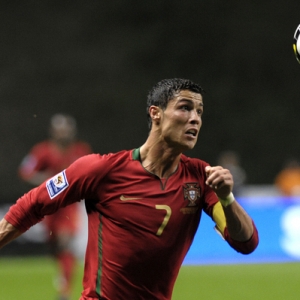 While no soccer player in America comes anywhere close to ranking on any Top 50 list of U.S. sports stars' earnings – the Galaxy's David Beckham makes about $6.5 million as the highest-paid player in MLS – soccer stars are paid huge sums in the world's premier leagues.
For example, a recent British study showed that the New York Yankees have the world's highest-paid players in a team sport, with the members of the Bombers averaging about $7 million per season this year. But the next three teams in the worldwide study were all soccer clubs: Spain's Real Madrid at No. 2 and Barcelona at No. 3, with English Premier League club Chelsea at No. 4.
Reportedly Argentina and Barcelona star Lionel Messi is the highest-paid soccer player in the world if you factor in endorsements and the like – Messi earns about $44.6 million a year. Beckham is second at $41 million and Portugal's/Real Madrid's Cristiano Ronaldo third at about $40.5 million. Ronaldo is No. 1 if you just take soccer salary – that's a little over $17 million (Messi is third). For most Americans playing in the MLS, the average paycheck rarely exceeds $84,000 a year.
National team members are paid for the World Cup, but it completely varies by country and each usually includes a large bonus if the team wins it all or advances to certain rounds. Reportedly the American players would have shared a bonus pot of more than $20 million if they had won the World Cup. That is the most lucrative confirmed bonus in the history of the tournament and would have netted the 23 players involved $895,000 each. Built into Team USA's bonus system were smaller incentives like a certain amount into the pool for each point they earn in the group stage, if they reached the Round of 16, etc.
The second-highest monetary incentive to win the World Cup belongs to Spain, where each player on the pre-tournament favorites stands to make about $731,000 each. Host country South Africa provided a pool bonus of $100,000 for every goal Bafana Bafana scored. All 32 teams who qualified for the World Cup get a basic fee of $8 million. The champions get a $30 million bonus. The South Koreans got $9 million extra after making it to the second round. Most coaches also get a separate bonus depending on results. Ivory Coast coach Sven Goran Eriksson reportedly earned $3 million in salary for three months and three World Cup matches of work before leaving after the Elephants didn't advance.
Some of the poorer countries also give their players daily allowances, which is a big deal to some. For example, each of the 23 players on Nigeria's tam got a daily allowance of $200. The Super Eagles would have shared $4.9 million if they had won it all, setting them up for life in that country.
---
Most Recent World Cup Betting